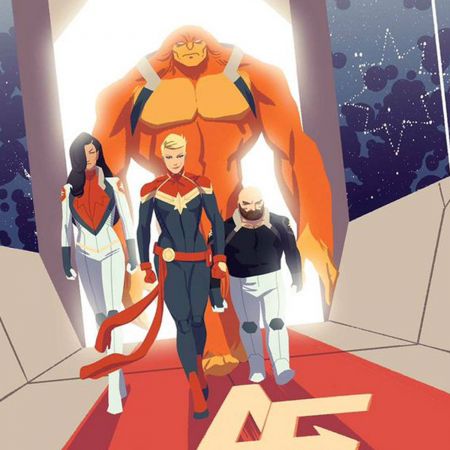 Marvel.com have an article
leading into the forthcoming arc of Captain Marvel that suggests the ranks of Alpha Flight will be growing soon.
The article seems to suggest that #7 will see new members join the team, and lists potential recruits including both Marrina and Madison Jeffries.
While there are four other characters listed, and we don't know how many new recruits will be joining the team, having two former members there could well work in our favour, especially if there are multiple new recruits.
Writer Christos Gage has mentioned being a big fan of Byrne Flight, so we shall cross our fingers...
.