Welcome to '
WTF (What The Flight) Wednesdays
', a new occasional column for the site!
Whilst we're all huge fans of Alpha Flight, there have been some moments in the team's history that we can all agree have been confusing, contradictory, extremely out of character or just quite frankly bizarre.
Instead of locking these skeletons away in the closet this column revisits those moments that we'd rather forget and see if they were actually that bad and maybe, just maybe, in time we can learn to laugh and love these quirks... or not.
This week we travel back to the murky depths of 2003, and the pages of Uncanny X-Men. Specifically #432.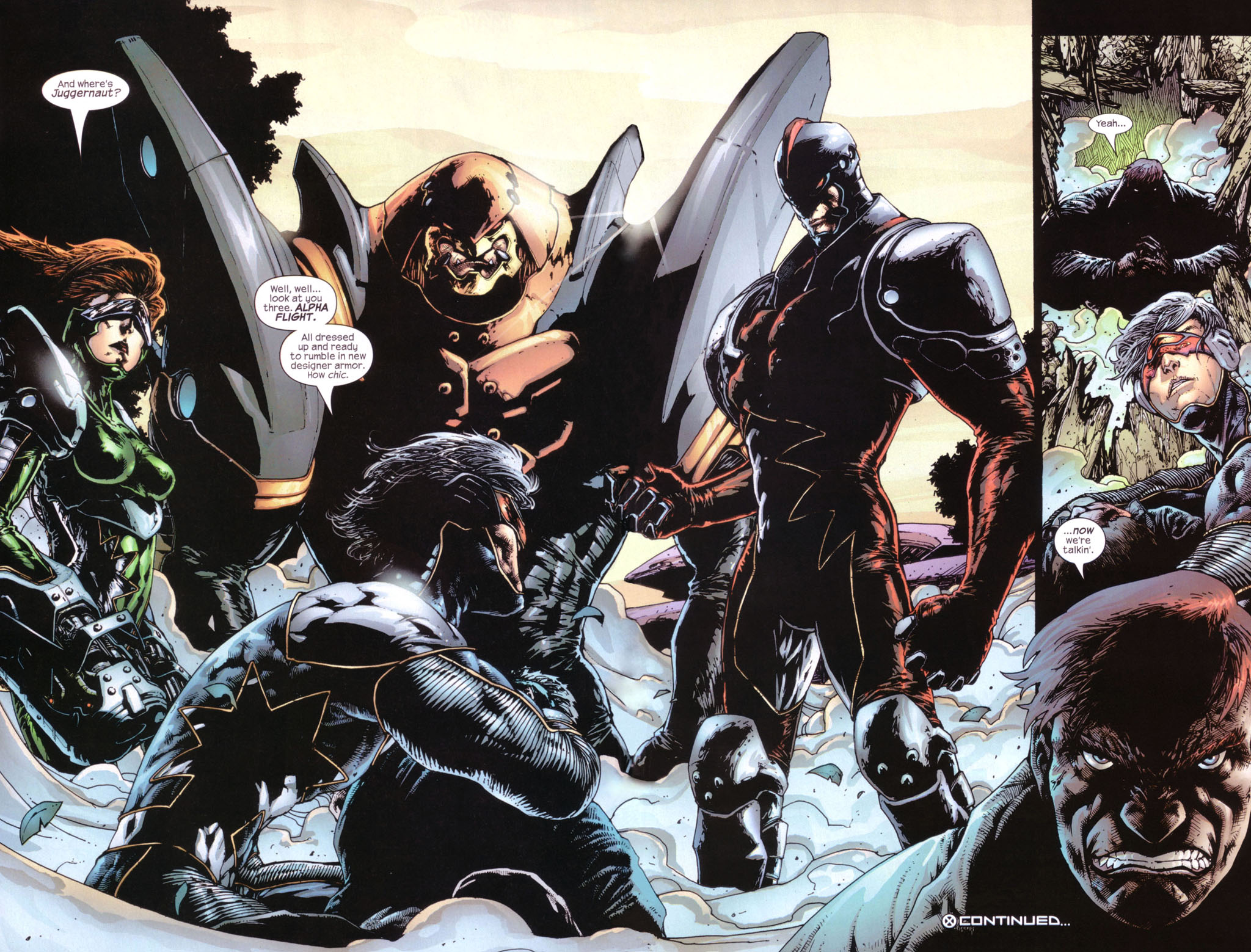 Written by Chuck Austen and drawn by Philip Tan, this last double-page cameo features Vindicator, Sasquatch and Guardian in battle armor ready to square off against Juggernaut, and... who am I kidding; over a decade on and I still can't justify it...
Thankfully November's #433 was the last we ever saw of it.
If you have any suggestions for future editions of this column, feel free to PM
Phil
, e-mail
phil@alphaflight.net
or tweet us at
@alphaflight_net