Alpha Flight fans once again find their favorite speedster (well, favorite male speedster) in the pages of a high profile comic from Marvel, who today released some preview images in the latest Marvel Previews catalog.
Here is a close-up of Northstar. Areas marked with an "X" are intended to be inked black.
Next up is the Milo Manara variant cover featuring Nightcrawler.
Next is a two page splash featuring the Amazing X-Men team with Northstar floating off to the right side, cross-legged Shaman style.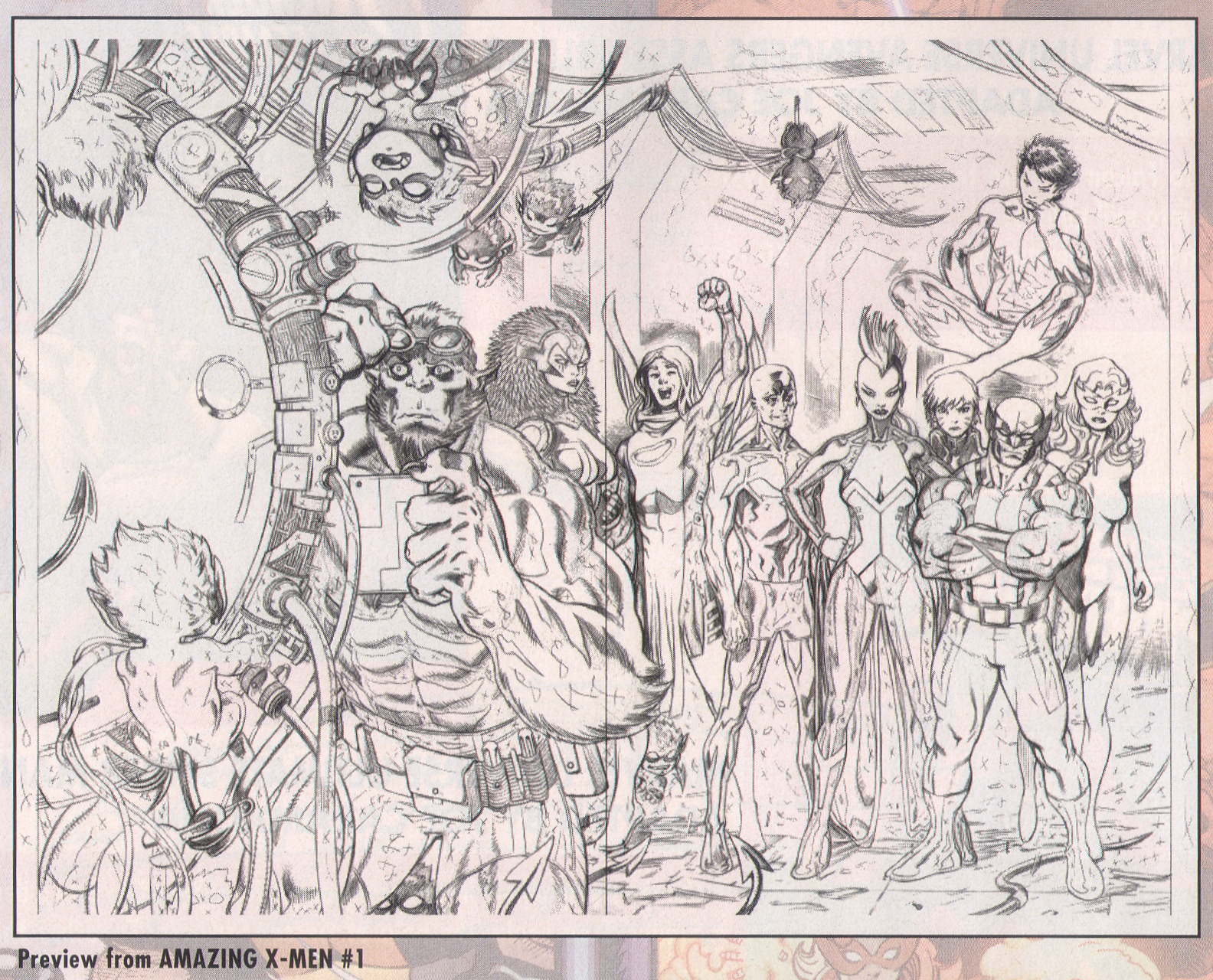 Amazing X-Men #1 goes on sale November 6th, 2013.