Marvel have released their Solicitations for the month of April 2012 including the following titles featuring Alpha Flight related characters:
Astonishing X-Men #49
X-Men Legacy #265
X-Club #5

Astonishing X-Men #49

Marjorie Liu (W)
Mike Perkins (A)
Cover by Dustin Weaver
• The Marauders Are Back!
• Something From Northstar's Past Has Resurfaced And Is Looking For Revenge.
• Kyle Goes Missing – How Is He Connected To The Person Behind Everything?
32 Pgs./Rated T+ ...$3.99
X-Men Legacy #265

Christos Gage (W)
Rafa Sandoval (A)
Cover by Mark Brooks
• Time Is Running Out For Weapon Omega, The Mutant Time Bomb. How Will The X-Men Disarm Him Before He Implodes And Takes The School With Him?
• A Recently-Returned Mutant Becomes A Full-Fledged Member Of Wolverine's X-Men.
32 Pgs./Rated T+ ...$2.99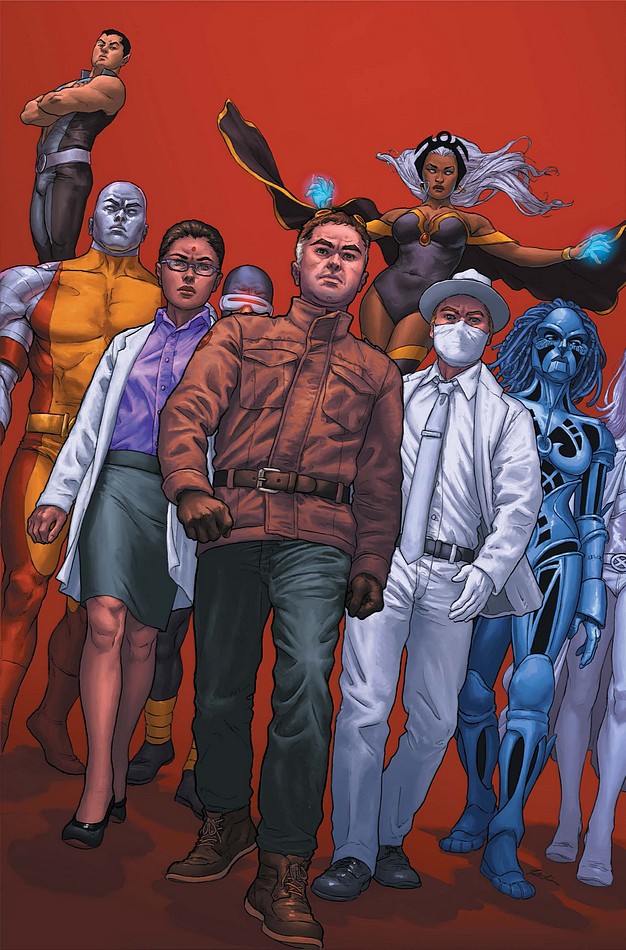 X-Club #5 (Of 5)

Simon Spurrier (W)
Paul Davidson (A)
Cover by Rodin Esquejo
• The Senses-Shattering Conclusion Of The World's Only Science-Themed X-Men Periodical!
• The X-Club Struggles To Grasp Victory From
The Jaws Of Defeat--Specifically, The Jaws Of Sea
Monsters, Nazis And Quantum Physics!
32 Pgs./Rated T+ ...$2.99
UPDATE:
Astonishing X-Men cover artist Dustin Weaver has posted the uncoloured cover to #49 on his blog:
http://dustinweaver.blogspot.com/201...in-saddle.html