In Stores:January 11, 2012
ISBN #:978-0-7851-6284-1
Format:Trade Paperback
Price:$19.99
The Story:
Back and better than ever in the fantastic final volume of ESSENTIAL MARVEL TWO-IN-ONE! Thrill to some of the Idol of Millions' wildest exploits ever as he journeys around the globe and beyond!
From the sands of ancient Egypt to the Canadian wilderness, join Ben and his pals for micro-world melees to championship cosmic bouts - and everything in between. Gueststarring Spider-Man, Alpha Flight, the Sandman, Thor and more! Collecting MARVEL TWO-IN-ONE #78-98, #100 and ANNUAL #6-7.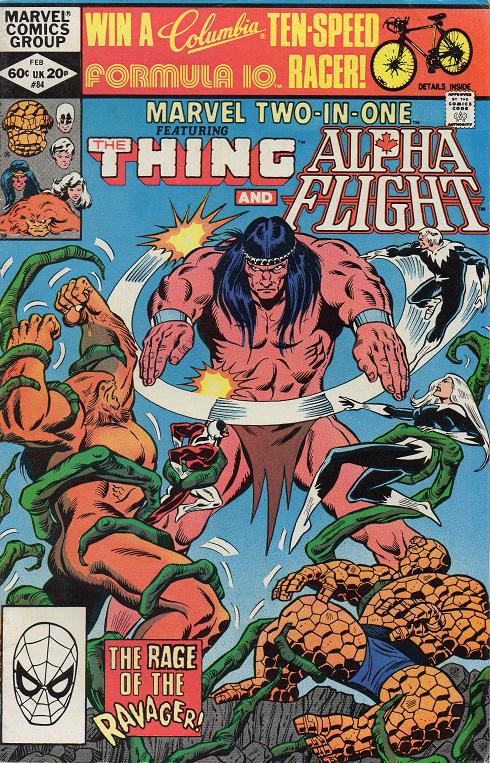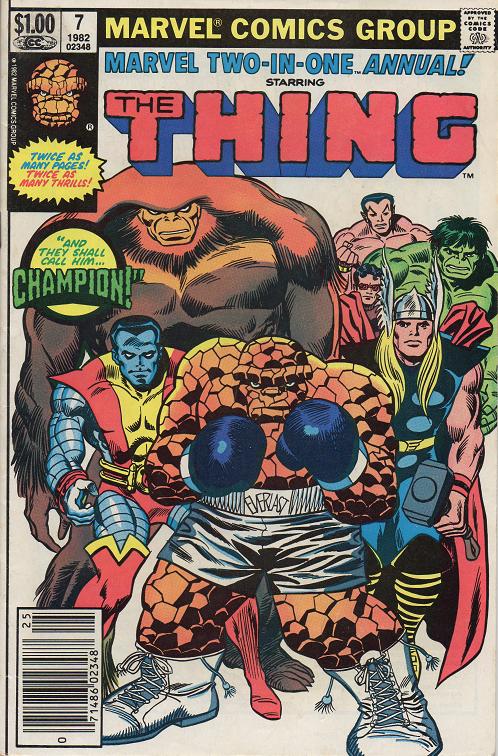 Included are
#83
The Thing v Sasquatch
#84
The Thing & Alpha Flight against 'The Ravager' (Alpha Strike)
#96
Sasquatch Appearence.
Annual #7
The Champion v Marvels Strong Guys including Sasquatch