The following issue summary was written by Robert Diehl as a part of Chronology.Net. This information is not to be reproduced without permission of the author.
Issue: Alpha Flight 1
Date: Aug-83
Story: Tundra! (36 pages)
Feature Characters: James MacDonald Hudson (Vindicator); Dr. Michael Twoyoungmen (Shaman); Jeanne-Marie Beaubier (Aurora); Jean-Paul Beaubier (Northstar); Prof. Walter Langkowski (Sasquatch); Narya/Corp. Anne McKenzie, RCMP (Snowbird)
Regular Characters: Gary Cody; Heather McNeil Hudson, Michael's grandfather
Guest Stars: X-Men Wolverine, Nightcrawler (in flashback); Beta Flight: Eugene Milton Judd (Puck), Marrina, Roger Bochs (Box), Flashback; Gamma Flight: Madison Jeffries, Alec Thorne (Smart Alec), Lillian Crawley (Diamond Lil), Kyle Gibney (Wild Child) (trust me).
Villains: Wendigo (in flashback); Richard Easton, Tundra
Other Characters: Canadian Prime Minister Pierre Elliott Trudeau; Sister Anne, a nun at Mme DuPont's School for Girls in LaValle, Quebec, students including Angelique, Jacqueline; a barmaid named Mary; Dan Smallwood; Private Thomas Crossman; the Hudson's landlords Georges and Francois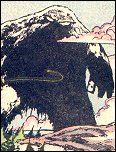 Synopsis: Mac stands in the now-empty Department H installation beneath Parliament Hill in Ottawa, thinking about the department's recent dissolution by the Canadian government.
In the Northwest Territories, Easton (see iss. 7) begins a strange ritual, which is noticed by Michael's dead grandfather.
Northstar visits Jeanne-Marie and yells at her for hiding her beauty and her mutant power. We learn she has a split personality.
Mac flies off to investigate strange happenings in the Northwest Territories, and Heather signals the rest of Alpha Flight, Marrina and Judd to help him.
Snowbird sees Tundra rise from the earth, having consumed the spirit of its human agent. She calls on her goddess-mother Nelvanna to aid her against this ancient foe, who attacks her with mosquitoes. It is linked to and controls the land, so the team attacks it with the forces of natural erosion, Northstar and Aurora generating wind, Michael rain, and Marrina a waterspout. The creature dissolves.
The team decides to remain together, without government sanction.