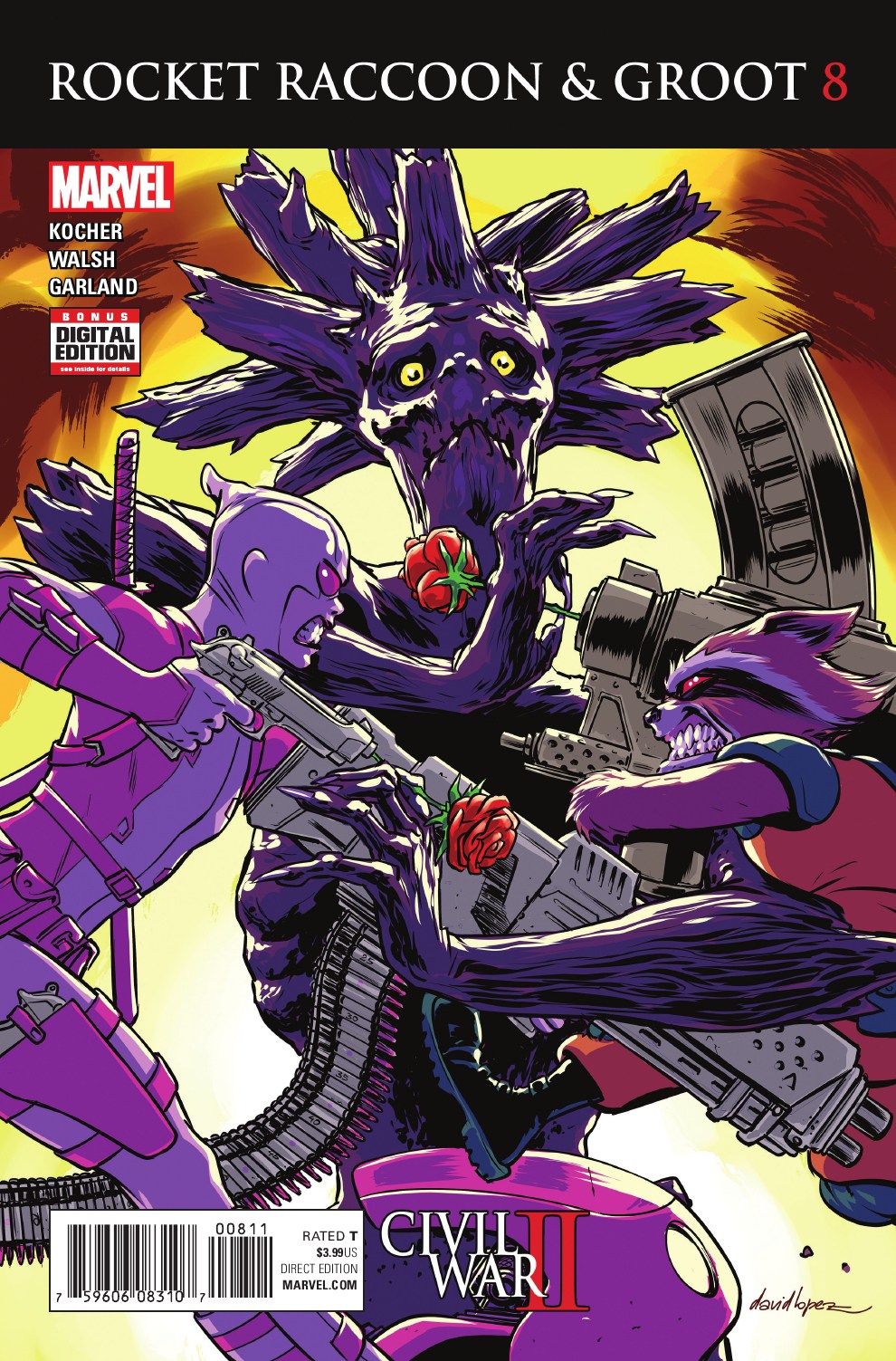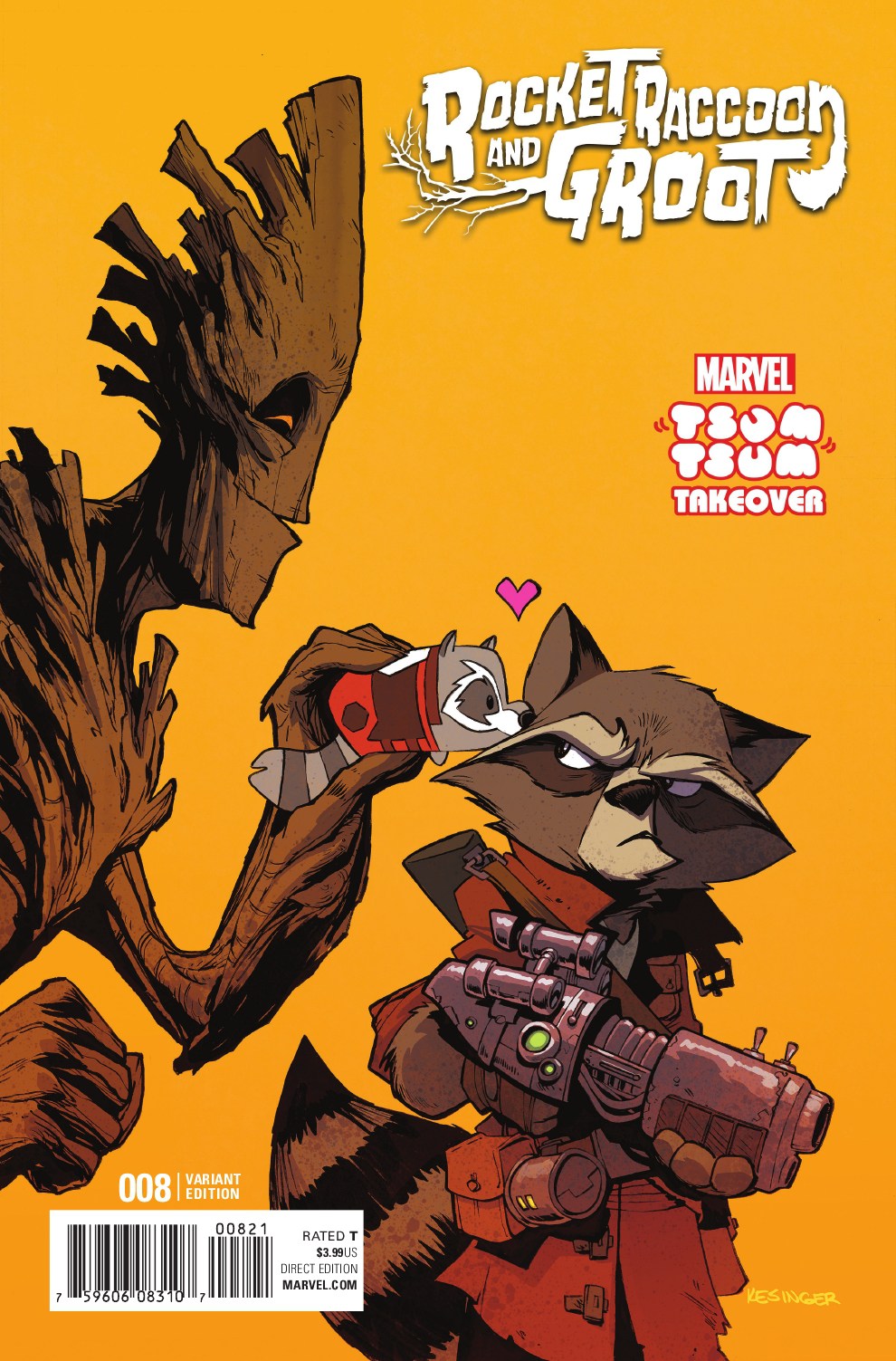 Marvel have released a 5 page preview of next week's Rocket Raccoon & Groot #8 which guest stars Sasquatch and Puck:
Rocket Raccoon & Groot #8
Nick Kocher (W), Michael Walsh (A), Michael Garland(C), Jeff Eckleberry (L), David Lopez (Cover), Brian Kesinger (Variant Cover)
Civil War II tie-in!
Captain Marvel has called for backup, and Rocket and Groot are here to turn the tide!
But as Civil War pits partner against partner, can Rocket and Groot's friendship survive a trenchant discussion of the issues at hand?!?!
Probably! But can they survive a confrontation with Gwenpool?!?! ...
32 pages, $3.99.