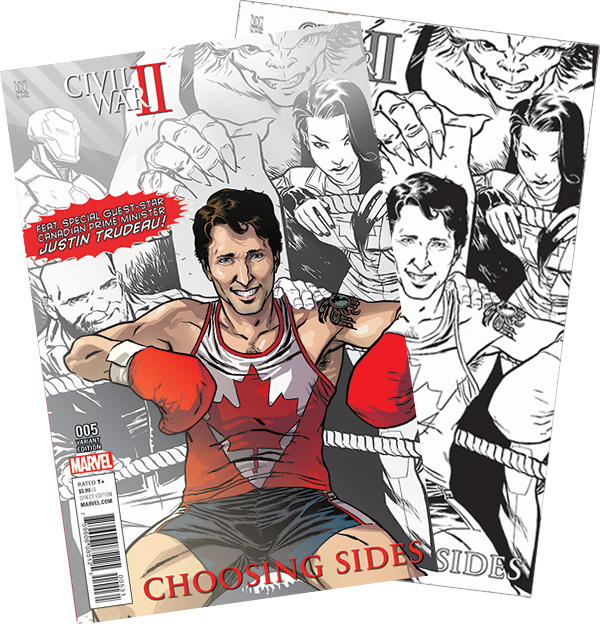 In the spirit of
2011
and 2010's Fan Expo Exclusive covers, this years Fan Expo sees
two Exclusive Variants to next week's Civil War II: Choosing Sides #5 - a Sketch cover and a pure Black & White cover
, both adapted from the
main cover
by Ramón Pérez who will be in attendance at the show.
The covers will cost $15 and $25 each respectively, and feature Canada's Prime Minister Justin Trudeau making his Marvel Universe debut.
Fan Expo runs from September 1st - 4th at the Toronto Metro Convention Centre.
Guests include David Finch, Mahmud Asrar, Adrian Alphona, Dave Ross, Ken Steacy and
many more
.
.