Marvel have released their Solicitations for comics shipping in October 2016, including the following titles that
may
feature Alpha Flight characters: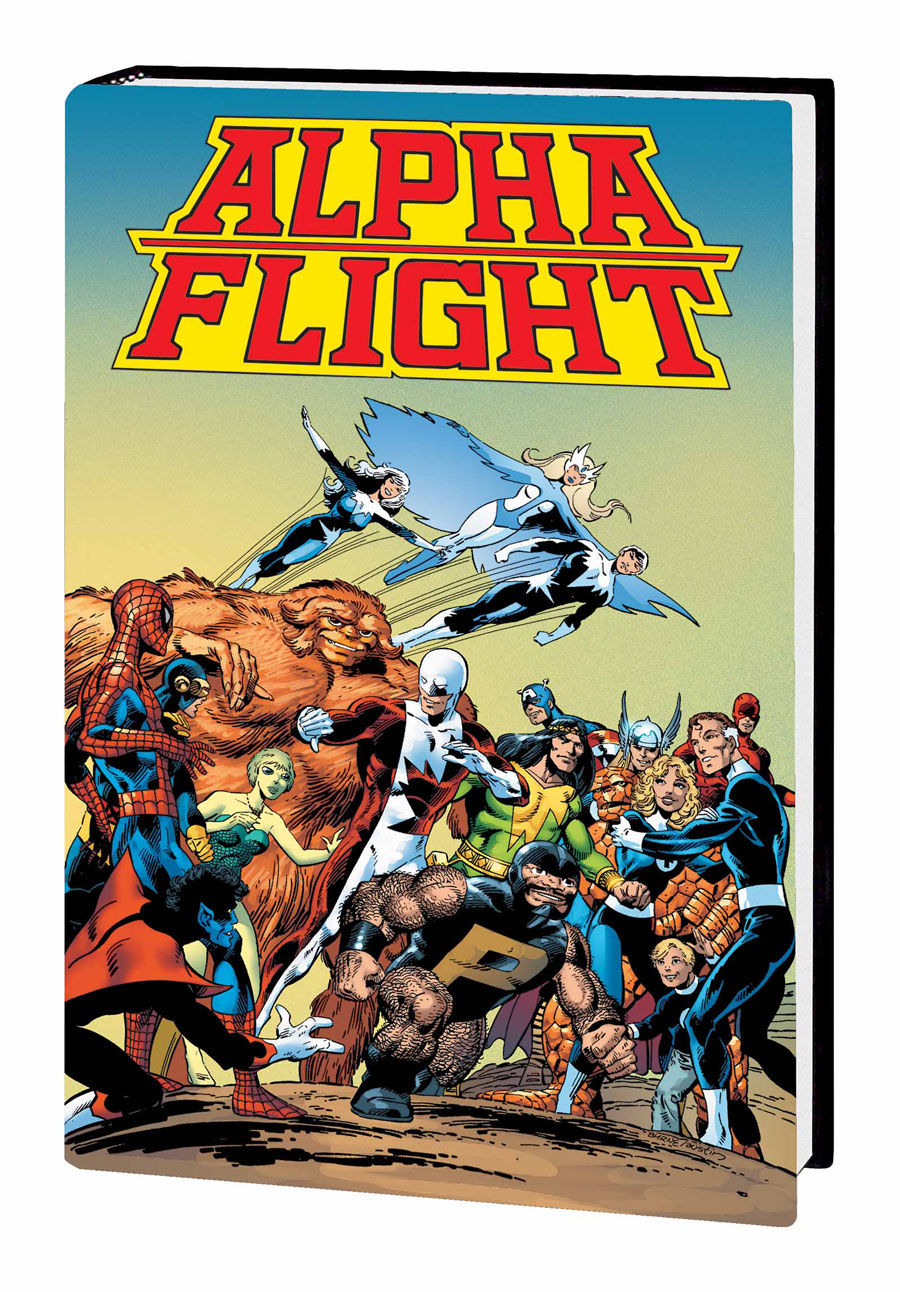 Alpha Flight by John Byrne Omnibus HC
Written by John Byrne, Chris Claremont, Roger Stern, Tom DeFalco, Bill Mantlo, John Cassaday, Ben Raab & Louise Simonson
Penciled by John Byrne, Sal Buscema, Steve Ditko, Rown Wilson, Mike Mignola, Paul Smith, John Cassaday & Paul Neary
Cover by John Byrne
Legendary writer/artist John Byrne steers one of his greatest creations to glory! Exploding from the pages of X-MEN, Canada's premier super-team Alpha Flight takes the Marvel Universe by storm before starring in its own Byrne-helmed series! Guardian, Shaman, Snowbird, Sasquatch, Aurora, Northstar, Puck and Marrina fight to protect Canada from injustice and evil — including Master of the World, the maniacal alchemist Diablo and the terrifying Great Beasts! But they'll face their darkest defeat at the hands of rival Omega Flight. And when an Alphan falls, can the team fight on? Plus: Loki! The Hulk! And more! Collecting X-MEN [1963] #109, #120-121 and #139-140; MACHINE MAN [1978] #18; MARVEL TWO-IN-ONE [1974] #83-84; INCREDIBLE HULK [1969] #272, #313 and ANNUAL #8; ALPHA FLIGHT [1983] #1-29; X-MEN AND ALPHA FLIGHT [1985] #1-2; X-MEN/ALPHA FLIGHT [1998] #1-2; and material from MARVEL TEAM-UP ANNUAL #7.
1248 PGS./Rated T …$100.00
ISBN: 978-1-302-90405-0
Trim size: oversized
Advanced Solicitation - On Sale February 2017
Captain Marvel #10

Ruth Gage (W), Chris Gage (W), Kris Anka (A/C)
* Civil War II tie-in.
* The final showdown between Carol and Tony's forces.
* Fist meets metal in the ultimate battle for the future!
32 pages, $3.99.







Civil War II #7

Brian Michael Bendis (W), David Marquez (A), Marko Djurdjevic (C), Michael Cho (C), King Jong Gi (VC), Jim Steranko (VC), Phil Noto (VC), Chris Sprouse (VC).
The War ends...
56 pages, $5.99.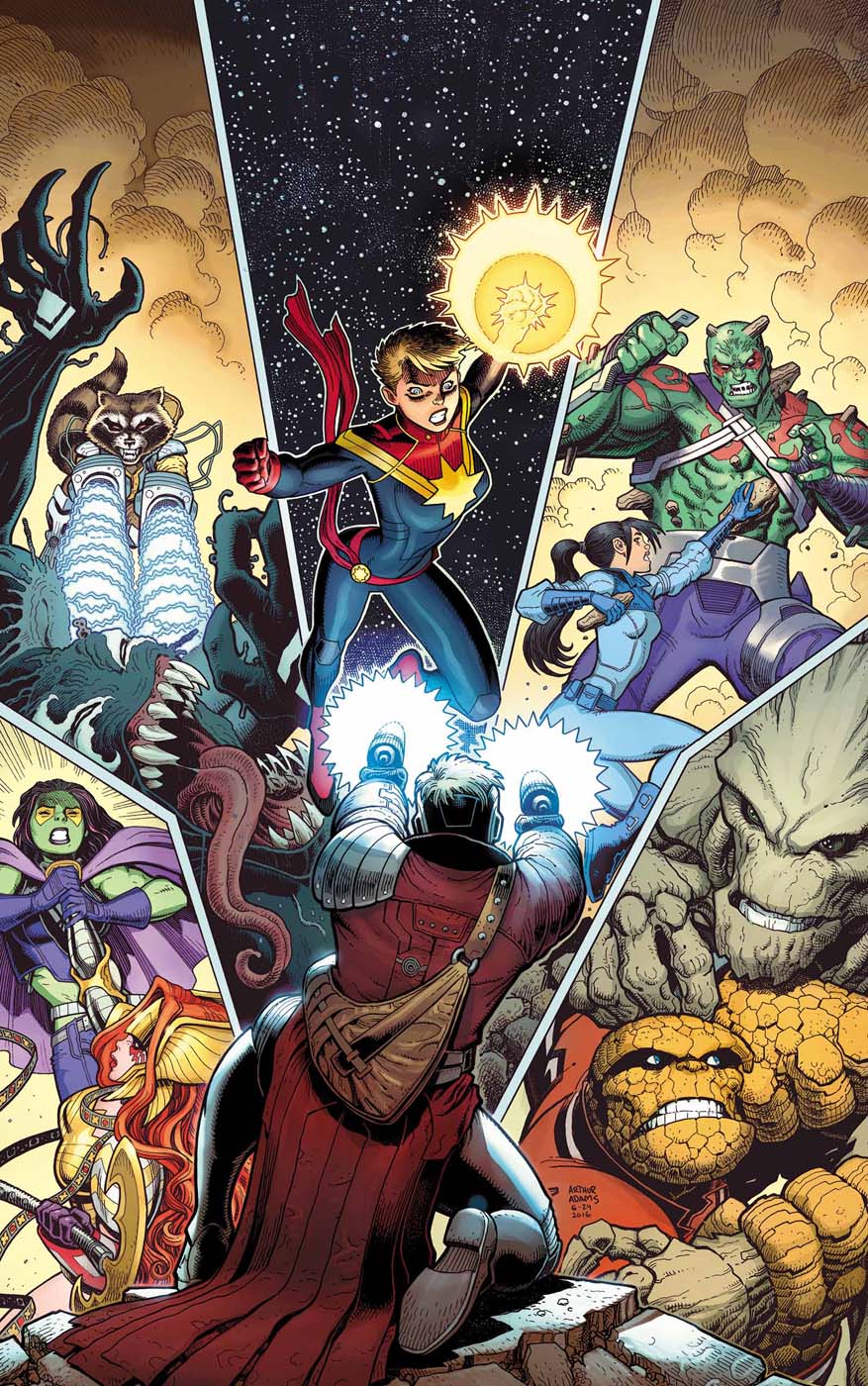 Guardians Of The Galaxy #13
Brian Michael Bendis (W), Valerio Schiti (A), Arthur Adams (C).
Civil War Ii tie-in!
* As the Guardians' internal conflicts reach a boiling point, some outsiders throw more fuel to the fire!
* One teammate with deep roots on Earth will struggle to hold onto their galactic connections!
* The Guardians may survive Civil War II, but the team will NEVER be the same!
32 pages, $3.99.





Civil War II: The Oath #1
Nick Spencer (W), Rod Reis (A), Jeff Dekal (C)
The epilogue to the blockbuster event Civil War II!
* In the aftermath of war, Tony Stark and Carol Danvers both turn to the one person they can trust...Steve Rogers, Captain America.
* Uh-oh...
40 pages, $4.99.




The Unbeatable Squirrel Girl #13
Ryan North (W), Erica Henderson (A/C)
* Someone is taking over the continental United States, but Squirrel Girl is stuck in boring ol' Canada! UH-OH.
* This issue features fights, teamwork, continental USA domination and a special guest star who you'll find a tiny bit familiar? Everyone is at least a little bit into this guy!
* Anyway, yeah, it's Ant-Man.
32 pages, $3.99.





Death Of X #1
Jeff Lemire (W), Charles Soule (W), Aaron Kuder (A/C)
* What happened eight months ago that set the Inhumans and X-Men on a collision course? Find out here!
* The Inhumans travel to Japan where one of the Terrigen Clouds creates a shocking new Inhuman.
* The X-Men travel to Muir Island where the second Terrigen Cloud causes something truly terrible.
* When these two events collide, a war of catastrophic proportions explodes!
40 pages, $4.99.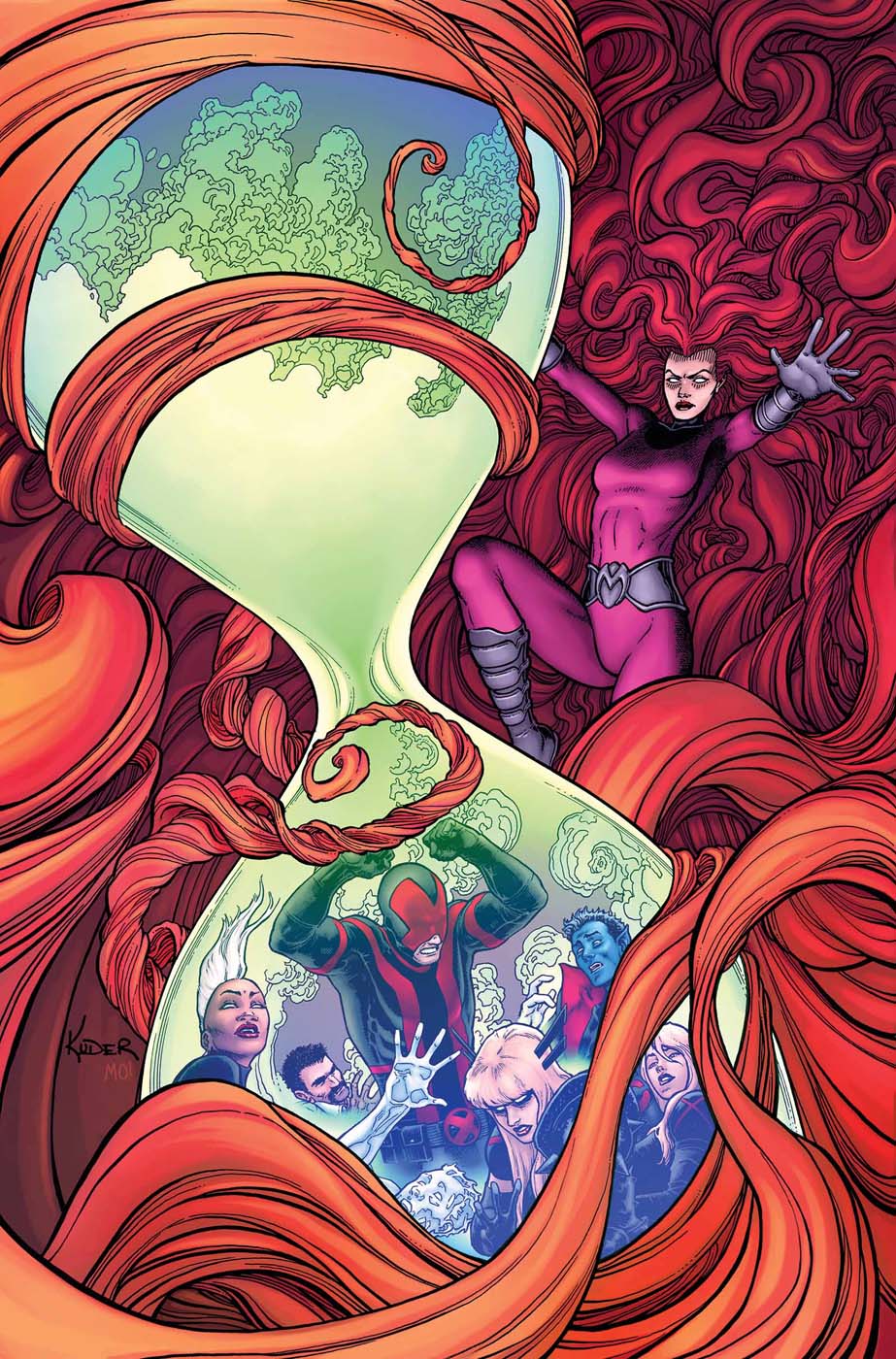 Death Of X #2
Jeff Lemire (W) Charles Soule (W), Aaron Kuder (A/C)
* After the events on Muir Island, Cyclops and Emma Frost put their plans into motion.
* Storm and Medusa come together to find a solution for the deadly effects the Terrigen has on mutants.
* One of the clouds heads to Madrid, the site of the first skirmish between mutants and Inhumans.
32 pages, $3.99.