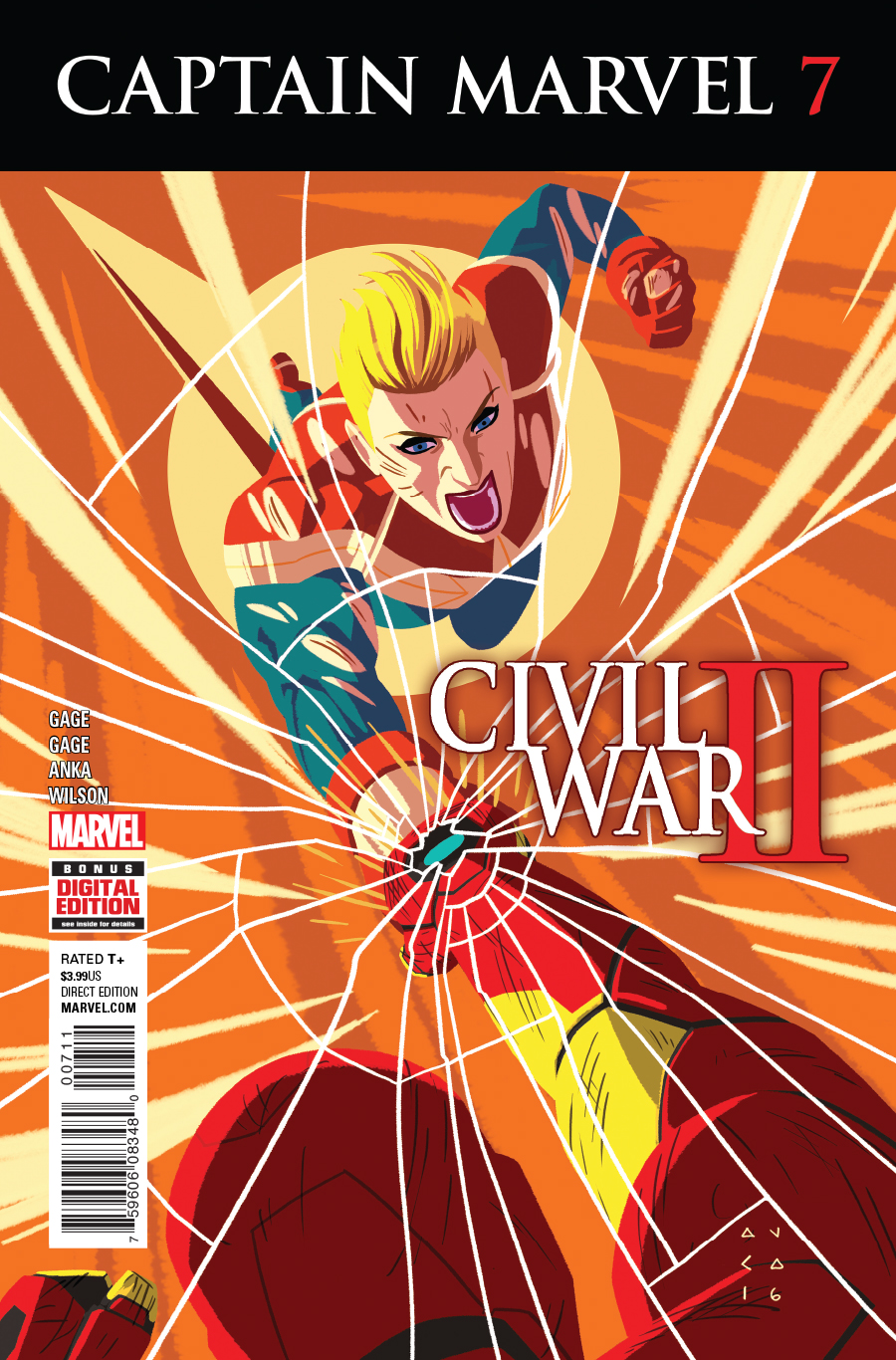 Marvel have released a 5 page preview of next week's Captain Marvel #7 - the monthly title featuring members of Alpha Flight in space.
The preview pages don't have any Alphans in them but they will appear later in the issue:
CAPTAIN MARVEL #7

RUTH FLETCHER GAGE & CHRISTOS GAGE (W) • MARCO FAILLA (A) • MATT WILSON (C)• JOE CARAMAGNA (L)
COVER BY KRIS ANKA
CIVIL WAR II TIE-IN!
• Captain Marvel's determination reaches new heights as her rift with Iron Man gets deeper.
• It's a fight for the future as Carol and the Alpha Flight recruit more to their cause.
• But will forces outside of Captain Marvel destroy everything she's trying to protect?
• Ruth and Chris Gage, the talented writing duo from Marvel's Daredevil on Netflix, bring you a Captain Marvel Civil War story you will never forget!