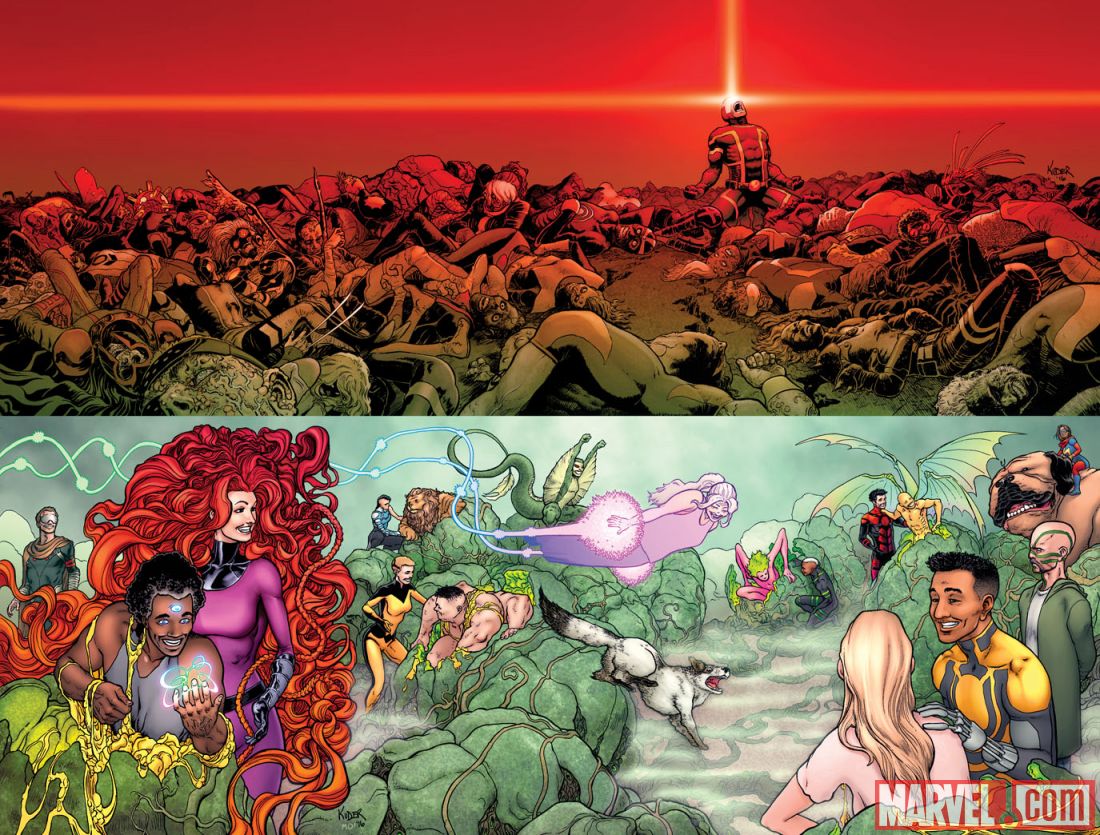 Marvel.com have an interview with Charles Soule, Jeff Lemire and Aaron Kuder
, the creative team of October's Death Of X Miniseries, which features promotional art that has a dead Northstar(to the left of Cyclops) on it.
The series is set in the eight month gap between the end of Secret Wars and the start of All-New Marvel Now and while the image is an iconic one rather than a literal representation (as it shows a LOT of dead mutants, including ones that are currently alive) it could explain why we haven't seen Jean-Paul so far.
Kuder does mention that there's a large cast which could mean we at least get some cameos, and hopefully fills in where he's been and that he's alive and well. We shall wait to see...
.