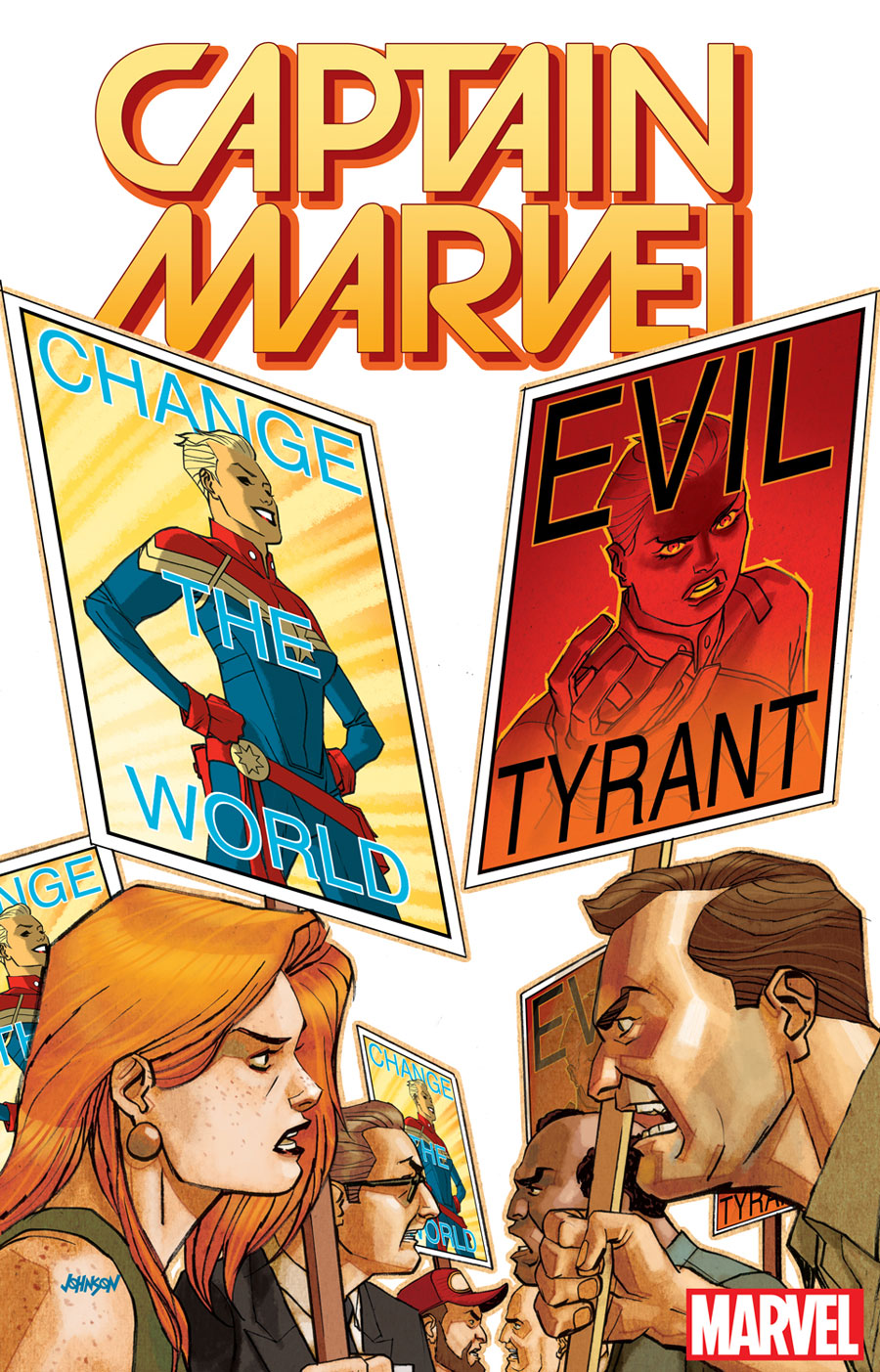 Marvel had previously announced a new Marvel NOW initiative following the end of Civil War II, and due to the Alpha Flight connection of Captain Marvel we
speculated that it may affect Alpha Flight somehow
.
Today,
Marvel have announced via the Hollywood Reporter
that the Captain Marvel title will be relaunched with a new #1 and creative team of Margaret Stohl and Ramon Rosanas.
The Cover for #1, by Dave Johnson, was shown as well as a small overview of the series' plot:
"She will be one of the most popular heroes on the planet — but that's not something she is very comfortable with," Stohl explains. "And of course she's lost a lot of folks that she's loved, so she has to cope with that, too. That being said, she still has a job to do as commander of the Alpha Flight, her latest mission being recruiting and training new cadets (which will give us some fun supporting castmembers). It'll also bring with it a mysterious danger that will threaten everything Carol has built."
So while we don't know for sure if Aurora, Puck and Sasquatch will continue to be in the series, it definitely sounds as if the AFSS will still be used, and she is still in charge.
.