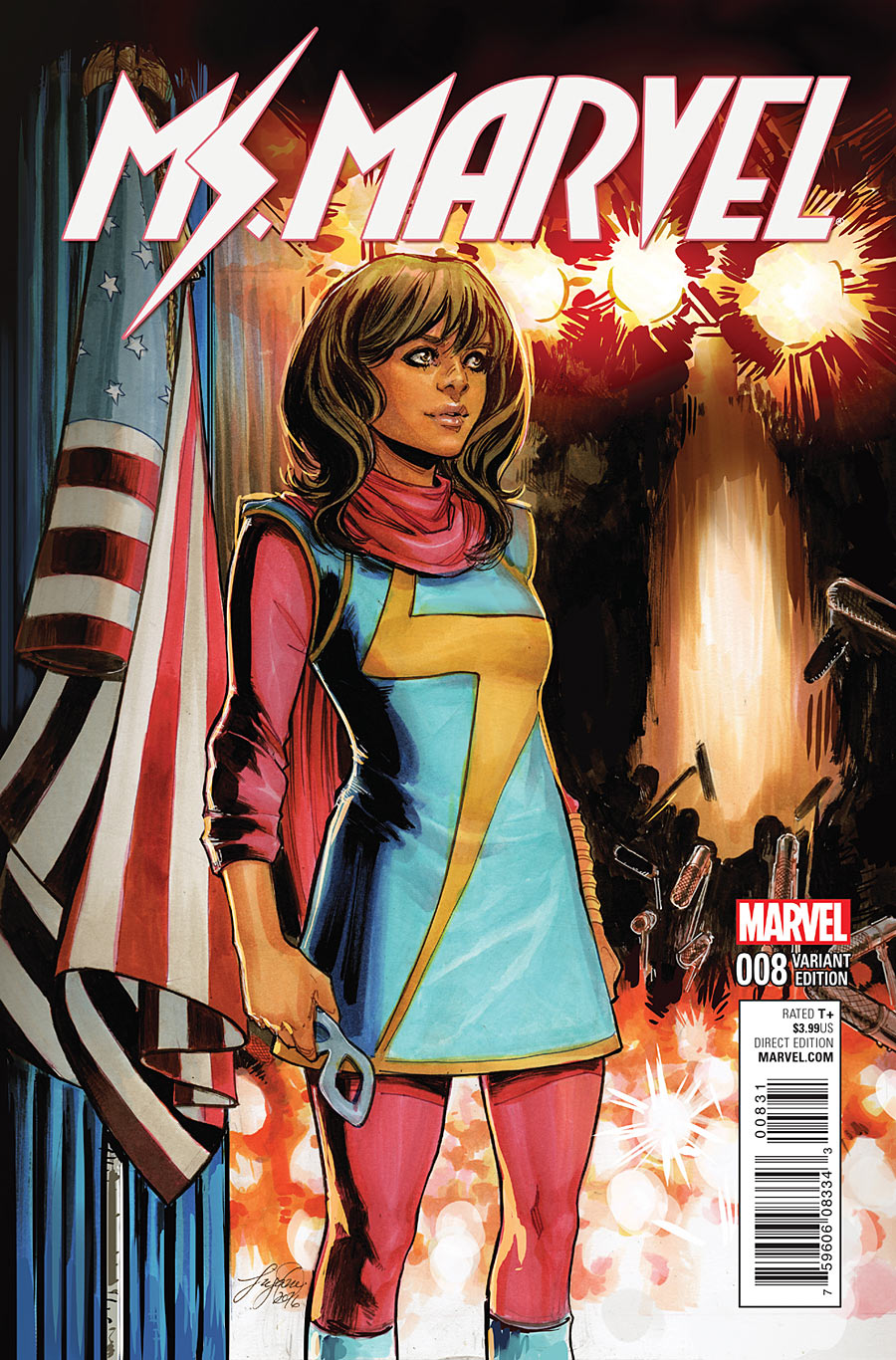 Marvel have released an unlettered four page preview of June's Ms. Marvel #8 and in it she visits the AFSS:-
This June, as the blockbuster Civil War II heats up, Kamala Khan gets called to the front lines to join the fray! Today, Marvel is pleased to present your first look inside MS. MARVEL #8 – a Civil War II tie-in from creators G. Willow Wilson, Takeshi Miyazawa and Adrian Alphona! A new Inhuman has emerged, one with the power to predict the future. The heroes of the Marvel Universe are faced with a choice. Wield this new power to change the future as they see fit, or reject it – and allow tomorrow to unfold unaltered. As the battle lines are drawn, which side will Kamala choose? Is she ready to take a stand against her idol and mentor, Captain Marvel? Find out this June as Civil War II comes to Jersey City in MS. MARVEL #8!
MS. MARVEL #8
G. WILLOW WILSON (W) • TAKESHI MIYAZAWA • ADRIAN ALPHONA • IAN HERRING(A)
Cover by Cameron Stewart
CIVIL WAR REENACTMENT VARIANT COVER BY Siya Oum
CIVIL WAR II TIE-IN!
• Kamala gets called to the frontlines of battle--but this isn't a fight she can embiggen her way out of.
• Idols are tainted and Kamala must face the world with new eyes.
• It's time to grow up, Kamala. Who will you become?
32 PGS./Rated T+ …$3.99