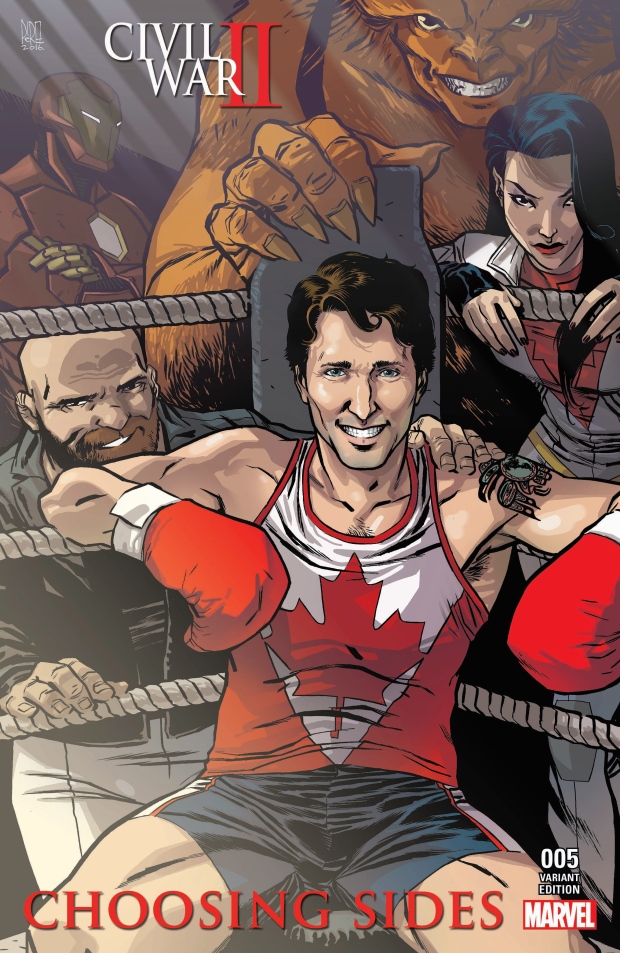 Marvel have released their Solicitations for comics shipping in August 2016, including the following titles featuring Alpha Flight characters:-
CIVIL WAR II: CHOOSING SIDES #5 (of 6)
Declan Shalvey,
Chip Zdarsky
and ENRIQUE CARRION (W)
Declan Shalvey,
Ramón Pérez
and ANNAPAOLA MARTELLO (A)
COVER BY CAMERON STEWART & MATT WILSON AND DECLAN SHALVEY
VARIANT COVER BY Ramón Pérez
• As the body count rises, no one expected the biggest casualty of them all: Friendship. Will these Avengers betray their closest confidants to stay true to themselves?
• Featuring Nick Fury, Colleen Wing and Alpha Flight!
32 PGS./Rated T+ …$3.99
FOC 8/8/16, ON-SALE 8/31/16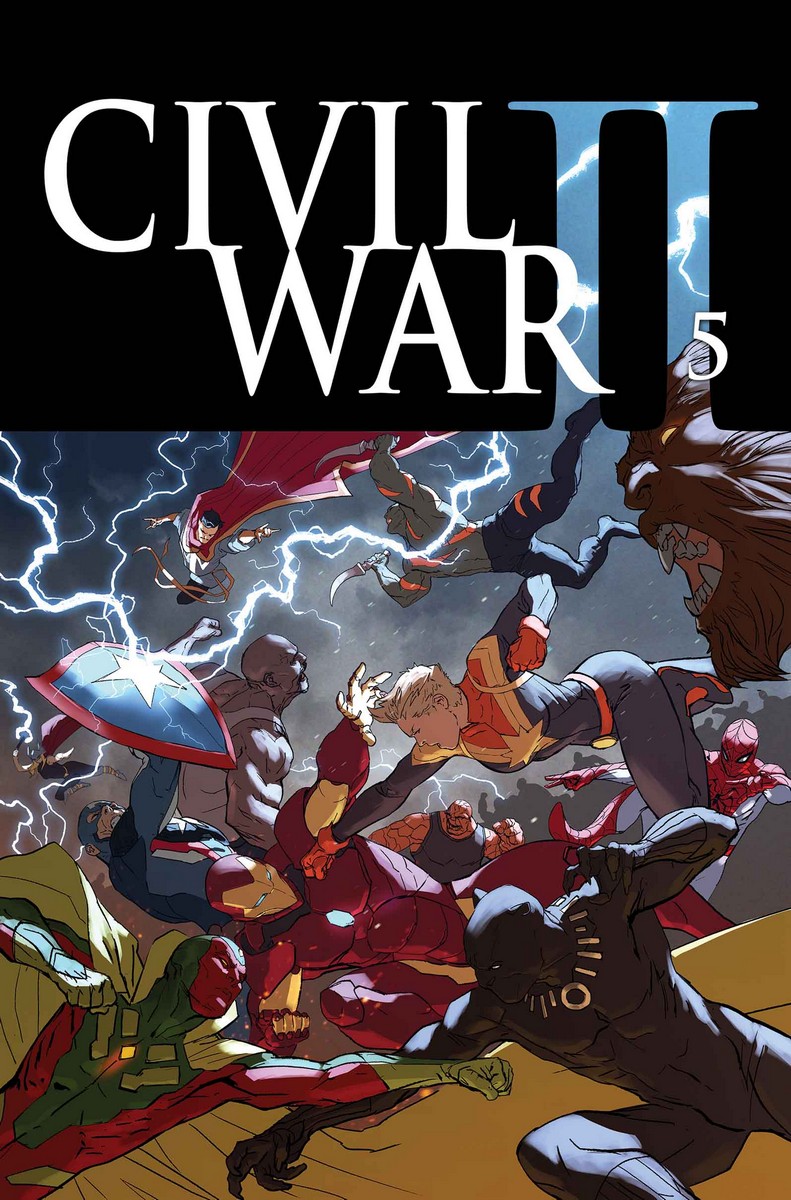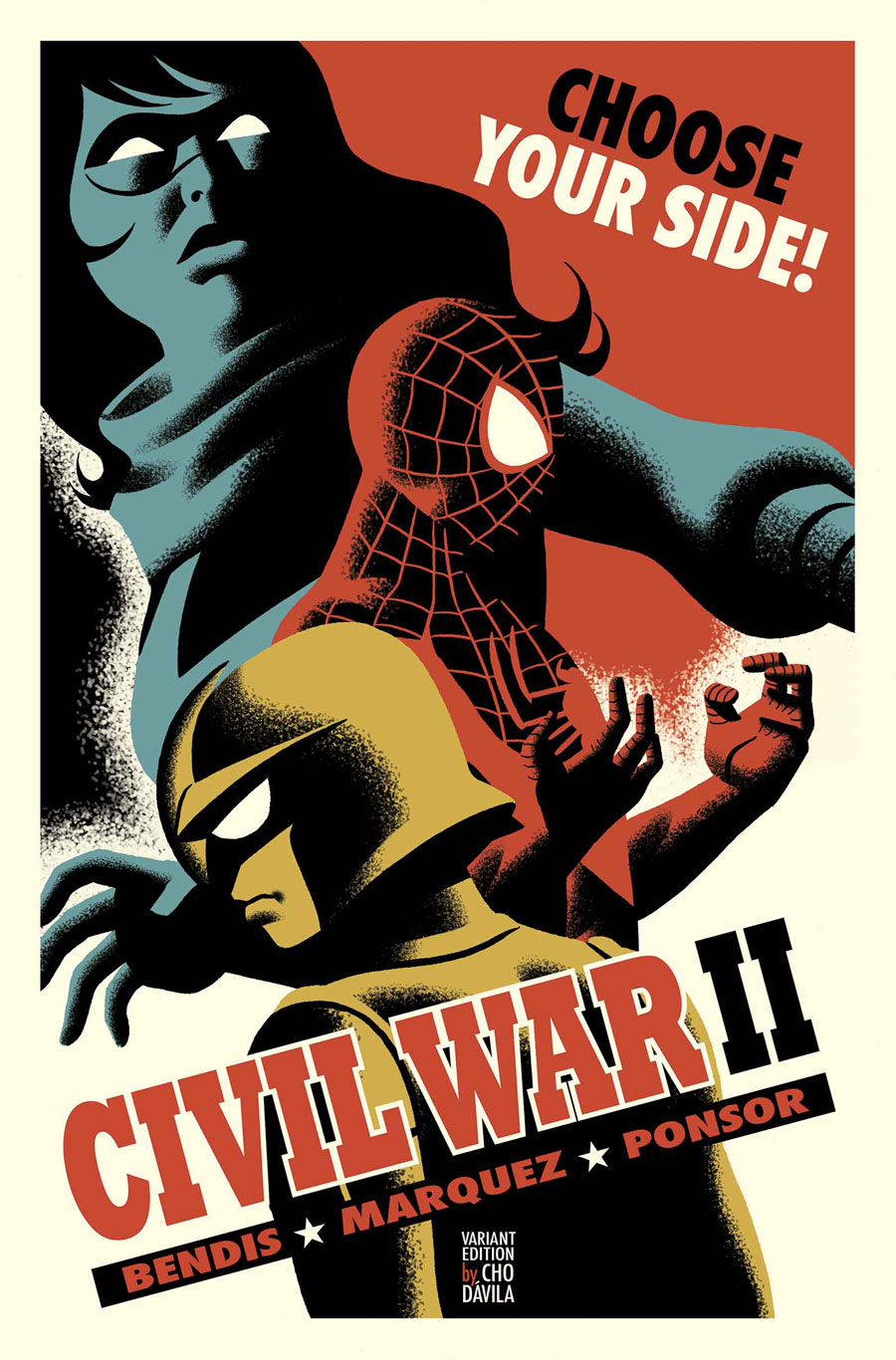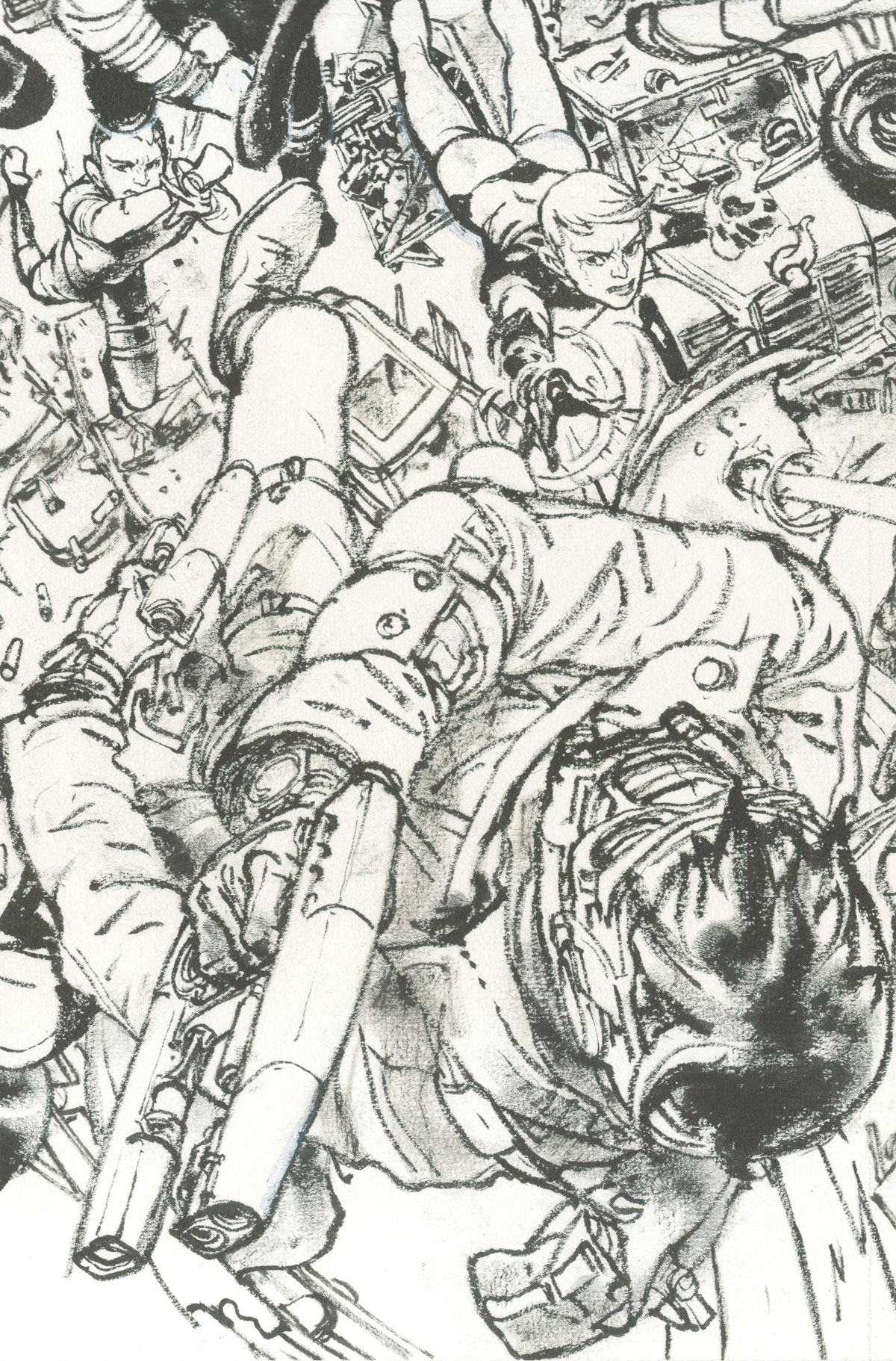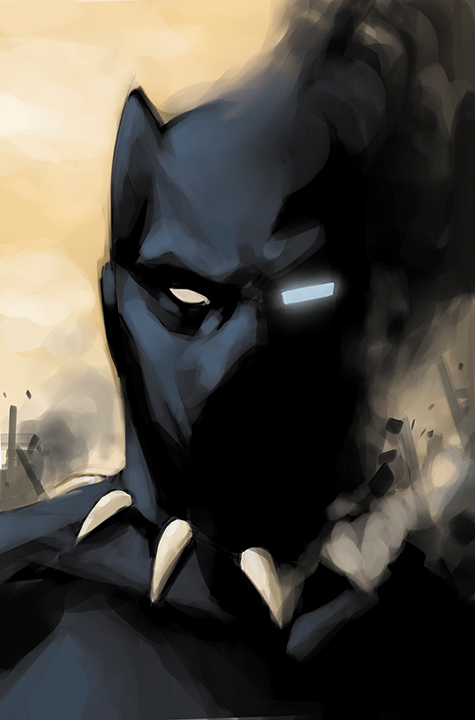 CIVIL WAR II #5 (OF 7)
BRIAN MICHAEL BENDIS (W) • DAVID MARQUEZ (A)
Cover by MARKO DJURDJEVIC
B&W VIRGIN CONNECTING VARIANT F COVER BY KIM JONG GI
VARIANT COVER BY MICHAEL CHO
CHARACTER VARIANT COVER BY PHIL NOTO
The devastating fallout from the first half of this event is enormous and being felt in every corner of the Marvel Universe. The truth about Ulysses' future-seeing power is revealed and it is a game changer. Sides are irrevocably drawn and the gauntlet is thrown for the biggest battle in Marvel Universe history. And that's just the stuff we can tell you. All this, and the story goes galactic!
40 PGS./Rated T+ …$4.99
FOC 7/4/16, ON-SALE 8/31/16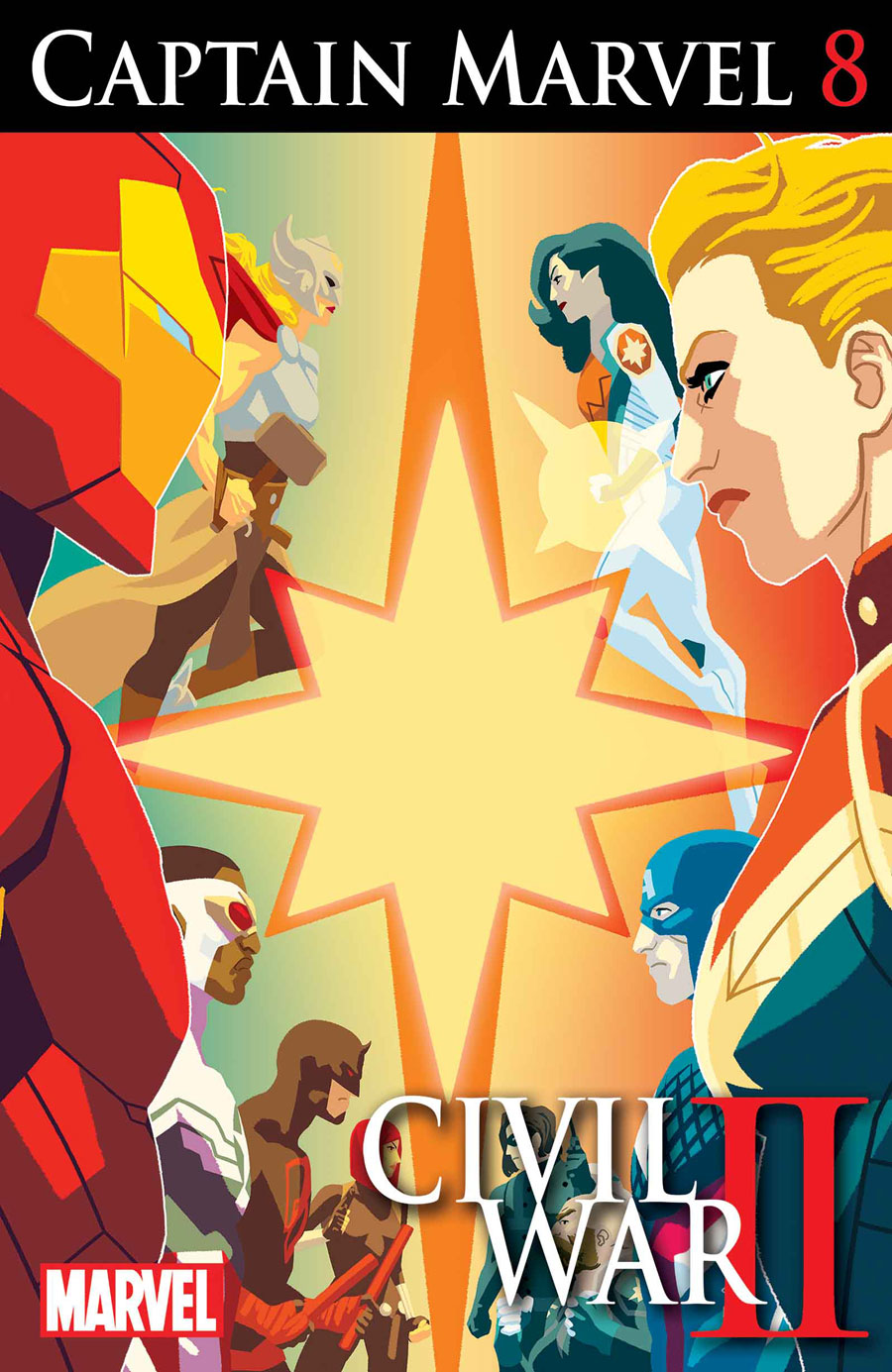 CAPTAIN MARVEL #8
RUTH & CHRIS GAGE (W) • KRIS ANKA (A/Cover) • MATT WILSON
CIVIL WAR II TIE-IN!
• No time for second-guessing, Captain Marvel is determined to change the future to protect the present.
• With wins on her side, Carol knows her mission is the right thing to do, but does everyone else?
• Sensational writing team Ruth and Chris Gage (Marvel's Daredevil on Netflix) bring you a Civil War II story that will change everything for Captain Marvel.
32 PGS./Rated T+ …$3.99
FOC 7/11/16, ON-SALE 8/24/16
Possible Appearances: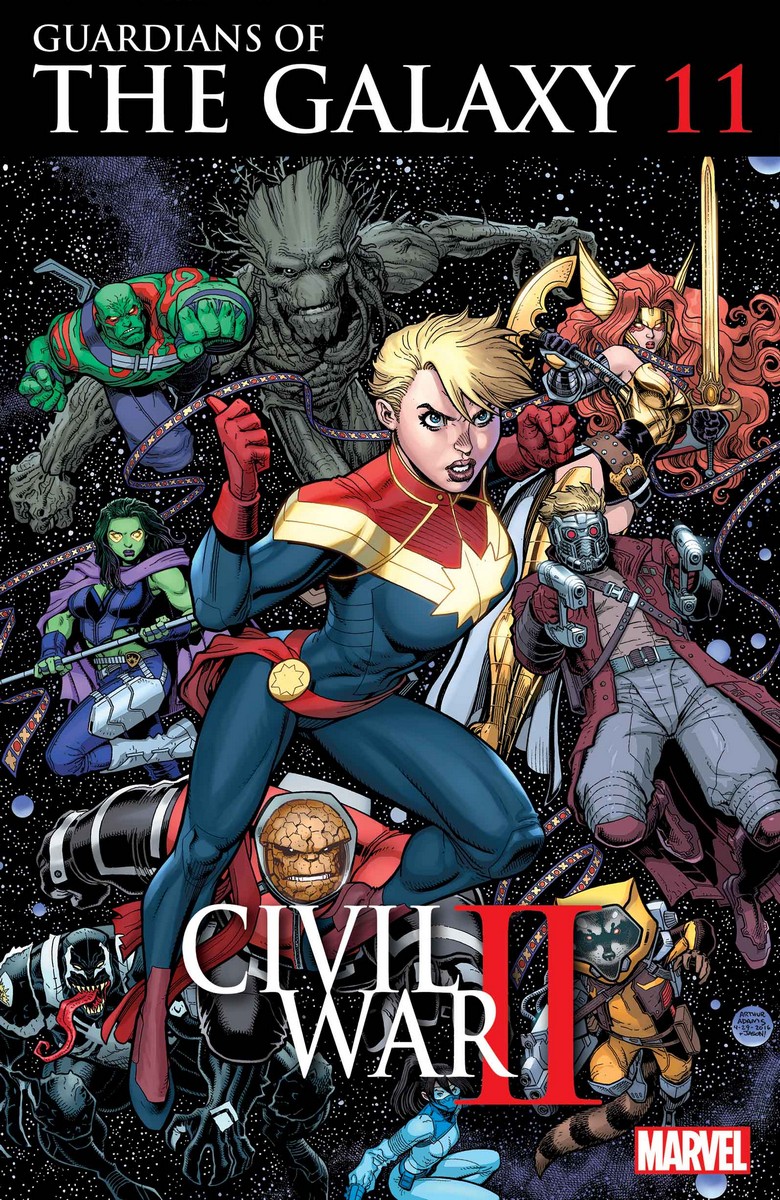 GUARDIANS OF THE GALAXY #11
BRIAN MICHAEL BENDIS (W) • VALERIO SCHITI (A)
Cover by ARTHUR ADAMS
MARVEL TSUM TSUM TAKEOVER VARIANT COVER BY TBA
CIVIL WAR II TIE-IN!
• When things get rough for CAPTAIN MARVEL she calls in some friends from out of town.
• WAY out of town…
• Iron Man doesn't stand a chance!
32 PGS./Rated T …$3.99

FOC 8/1/16, ON-SALE 8/24/16