Welcome back to Flashback Fridays, an occasional column where we take a step back in time to Alpha's former selves and celebrate past Alpha-lore!
This week we take a trip back to 2006, as this Monday sees the 10th Anniversary of an issue that became infamous to Flight Fans...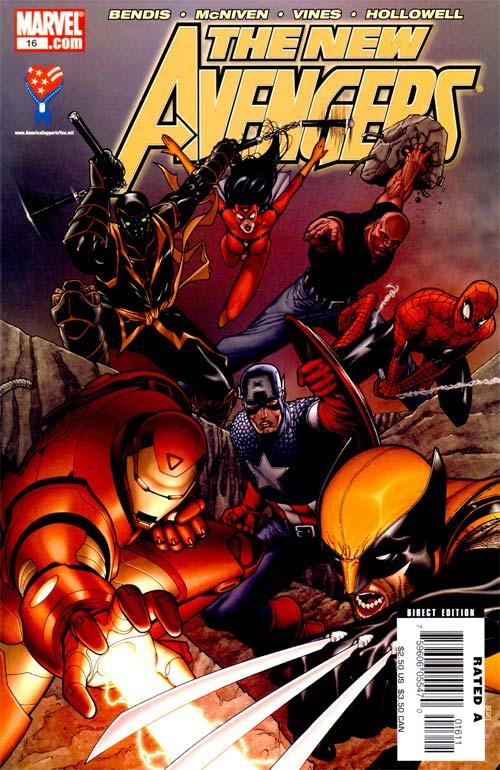 -
What Came Before: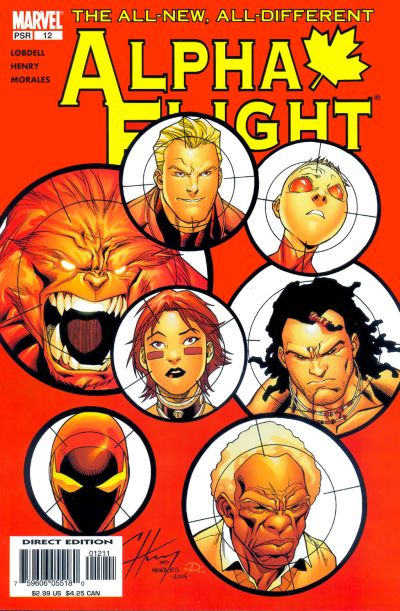 Alpha Flight Volume 3 ended with #12 on February 9th 2005.
The series was written by Scott Lobdell, who had previously written Volume 1's #102-108, who created an 'All-New, All-Different' team for the book consisting mainly of new members and with a very heavy comedy vibe.
The title wasn't well received, with the final issue selling only 17,836 copies, and would turn out to be Lobdell's last ever work for Marvel (as of the time of writing this column).
The final issue ended with Shaman bringing a temporal copy of the original Alpha Flight team forward in time supposedly leaving a confusing two versions of each member running around.
On November 16th the solicitations for Marvel's February 2006 comics was released online. The listing for New Avengers was as follows:
NEW AVENGERS #16
Written by BRIAN MICHAEL BENDIS
Pencils & Cover by STEVE MCNIVEN
THE COLLECTIVE: Prologue
A very special prologue issue introduces the biggest NEW AVENGERS arc yet! After the horrifying events of House of M the planet Earth has changed beyond description... and thus the Collective is born. That's right! Its a brand new Marvel threat for the brand new Avengers. Plus, this issue Guest Stars Alpha Flight... in their final battle!!
32 PGS./RATED A ...$2.50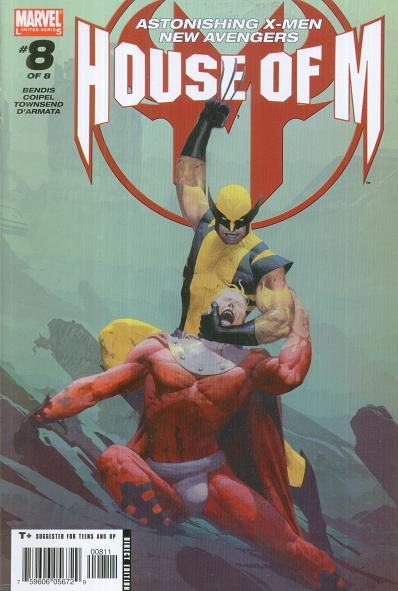 After suffering a mental breakdown the Scarlet Witch created an alternate reality where Mutants ruled and were reigned over by Magneto, known as the House Of M.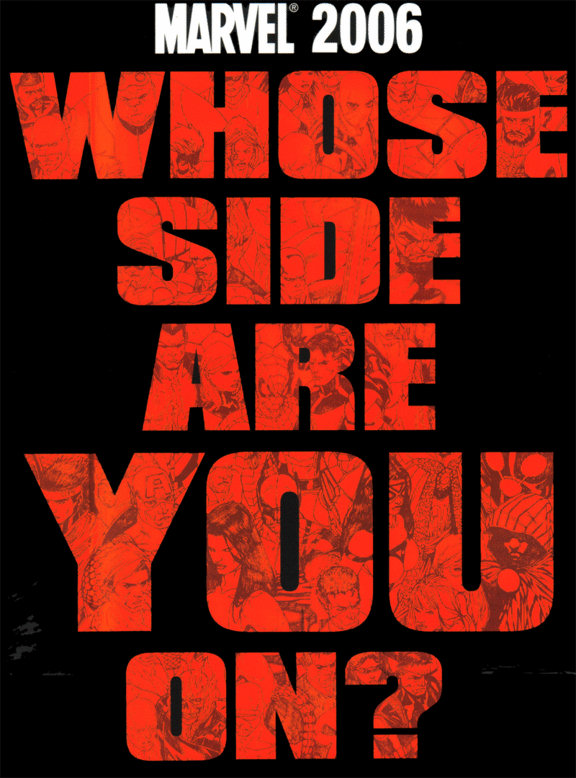 After the Avengers & X-Men regained their memories of the real universe Magneto turned on his own daughter who in retaliation used her chaos magic to strip thousands of mutants of their powers & prevent any further mutant births as she returned the universe back, leaving a huge amount of energy surrounding the Earth.
On December 16th Marvel Editor-In-Chief Joe Quesada teased 2006's Marvel Event in his column at Newsarama with an image that included Guardian and Puck. (The full art for the promo would later be used as the cover of Civil War Files #1, and also showed Sasquatch on it)
-

New Avengers (2004) #16 - February 15th 2006


The mutant energy surrounding the planet falls to Earth and consumes a man in Alaska.
The energies cause him to lose control and seem to embody him with an alarming amount of power and speed.
This is noticed by S.H.I.E.L.D. who track him to Canada.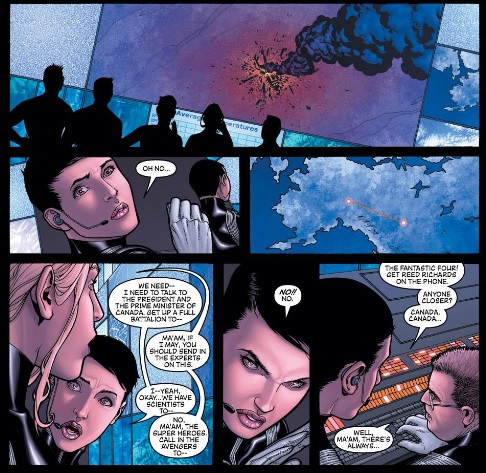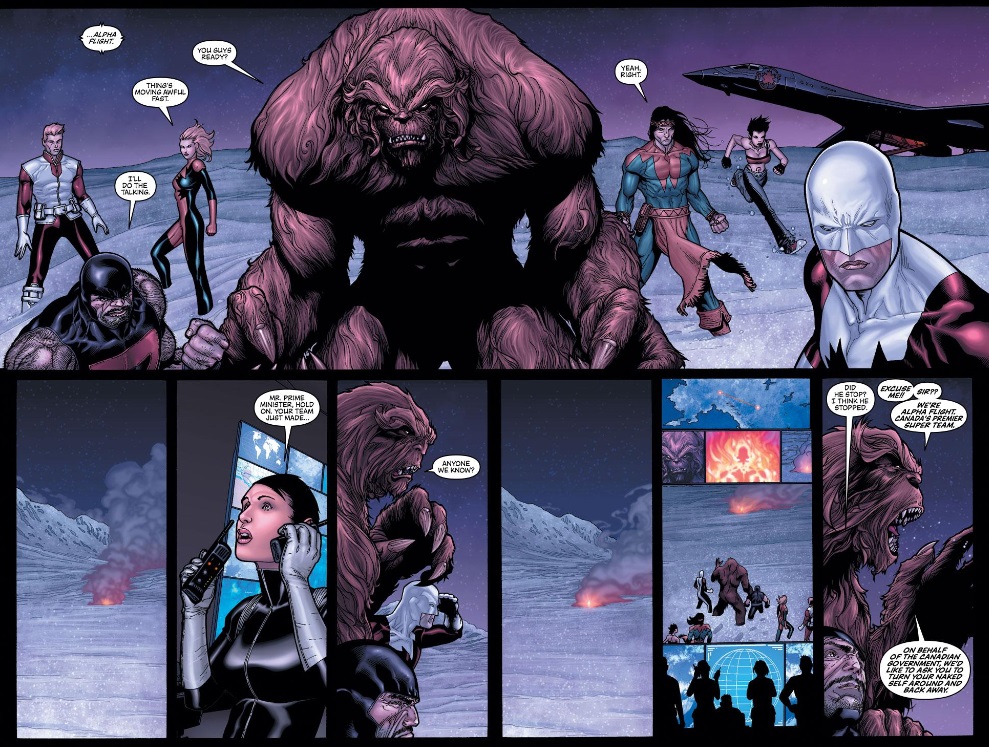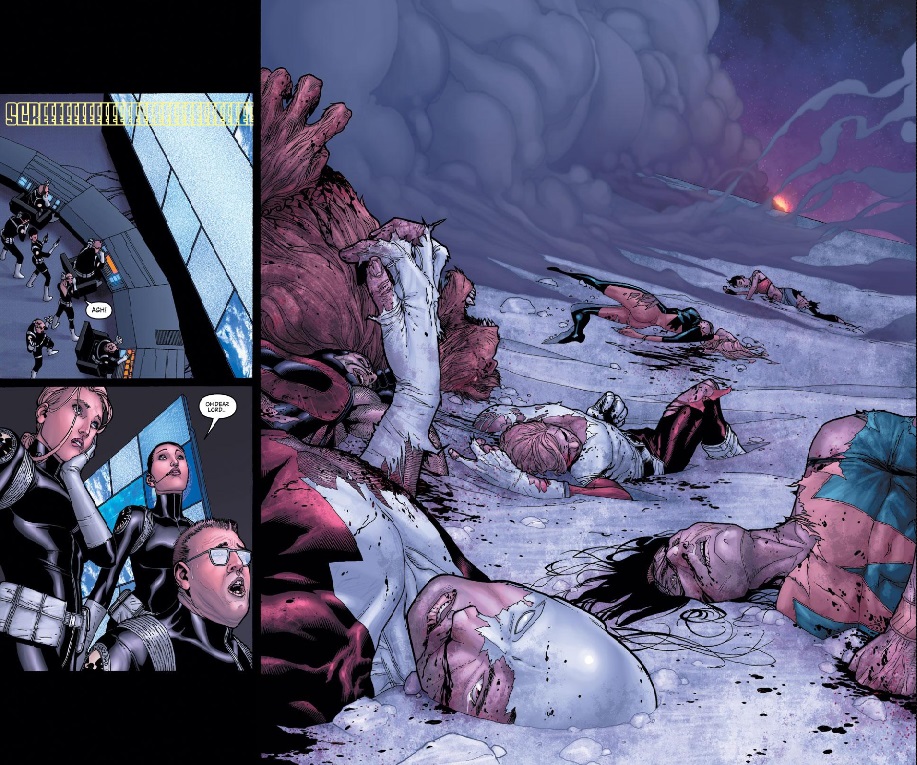 Story: Brian Michael Bendis, Pencils: Steve McNiven, Inks: Dexter Vines, Colors: Morry Hollowell, Letters: Richard Starkings

-
What Came Next:
The Collective storyline ran over the next four issues of New Avengers, with artist Mike Deodato, and revealed that the person hit by the energy was Michael Pointer, a previously dormant energy-absorbing mutant who inadvertently took on the total sum energy of all the mutants who had been stripped of their powers (including former Alphans Flex, Murmur, Radius, Wild Child and Windshear)
He would go on to form an Omega Flight team with Pointer who took on the alias of Guardian, and later Weapon Omega, after the events of Civil War.
Puck would next show up in Hell in 2010's Wolverine #2.
Shaman, Guardian and Vindicator would next show up in 2010's Chaos War where, along with fellow-dead Alphan Marrina, they would return to the land of the living in #5.
Puck would later join them in the land of the living, without explanation, in 2011's Alpha Flight Volume 4.
Puck II and Major Mapleleaf Jnr. remain dead to this day.
-


The issue hit Alpha fans hard, the team killed off-panel by a new villain, in a book not of their own in an extremely quick fashion.
Even though the solicitation had been known about for months fans hoped it'd be some kind of hyperbole or have a trick ending that fixed things. Especially in the light of (now dead)Alphans being used in the teaser for 2006's forthcoming Civil War event.
It certainly remains one of Alpha's lowest points in their history.
However, looking back it can be argued that the deaths were a good thing.
Writer Brian Michael Bendis spoke of how many e-mails, blog and message board posts he received by fans who couldn't believe that the team had been killed off; many lapsed fans who hadn't read the last two volumes of relaunches.
Alpha Flight had been given the most high-profile attention they had in a long time, in much the same way as Hawkeye had when Bendis (temporarily) killed him off in Avengers.
From the ashes of this issue, and off the back of Civil War, Omega Flight was launched to very respectable sales figures, higher than AF Volume 3, and although the series was reduced to a mini-series before release the title was well received generally.
The deaths cleared up the whole Temporal Copies thing once and for all; through ignoring it.
Omega Flight made it clear these were the actual team members. Their deaths were a big thing, especially for Sasquatch and Talisman.
Any long-time comics readers know that death is generally a revolving door and, as mentioned above, everyone that died eventually came back, with Volume 4's sales figures starting and finishing higher than Volume 3, comparatively.
With Alpha Flight seeing arguably it's highest profile since the early 80's and a second Civil War, written by Bendis, on the horizon there's a certain symmetry to the situation.
Hopefully this time, we won't be the fans feeling cheated.
On or off panel.
If you have any suggestions for future editions of this column, feel free to PM
Phil
, e-mail
phil@alphaflight.net
or tweet us at
@alphaflight_net
.