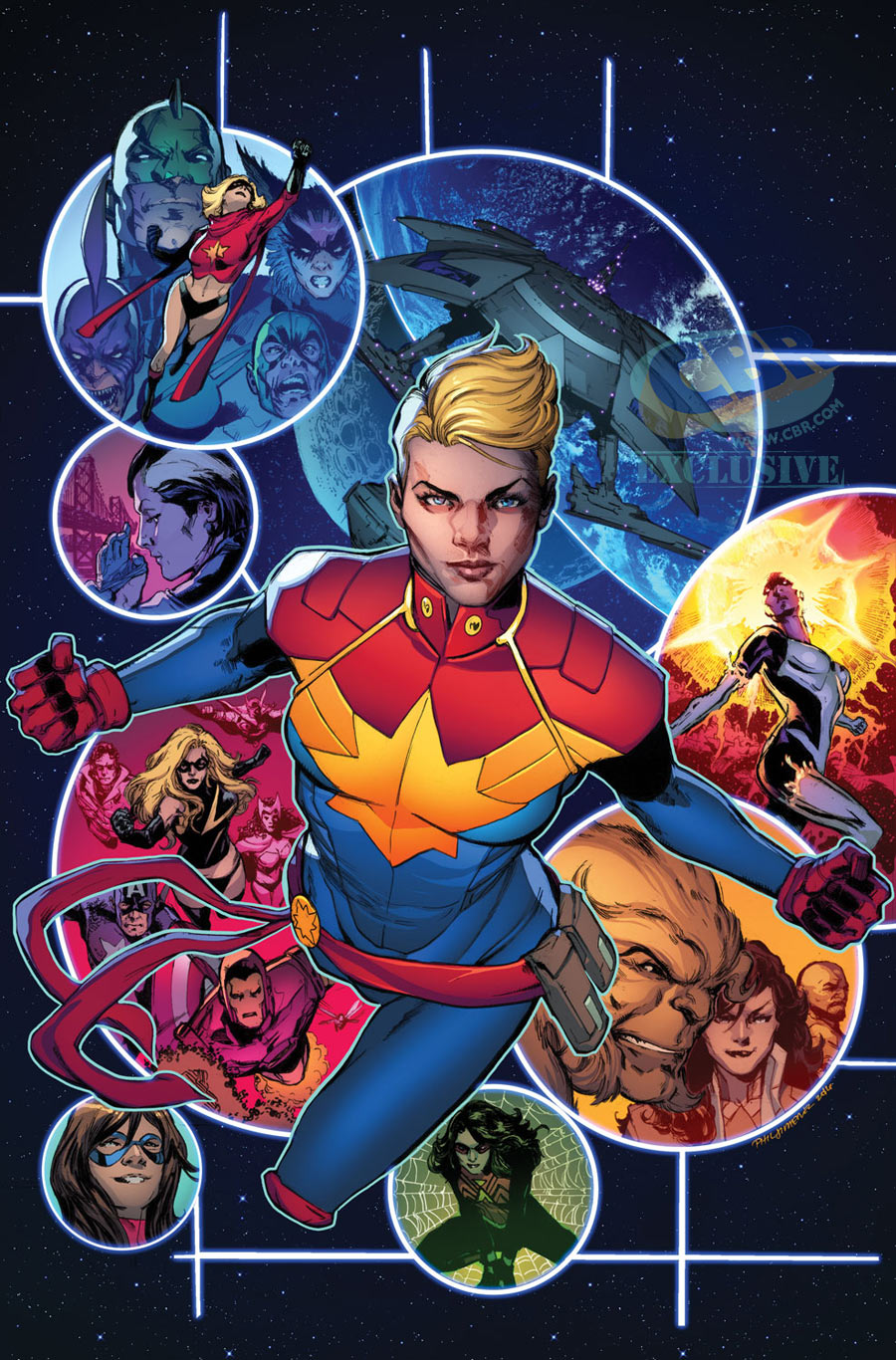 This week's Axel-In-Charge column at Comic Book Resources
has a section on the new Captain Marvel title, and features an EXCLUSIVE look at some artwork for #2 by Kris Anka & Matt Wilson featuring Alpha Fight PLUS the reveal of Phil Jimenez & Marte Gracia's Variant Cover: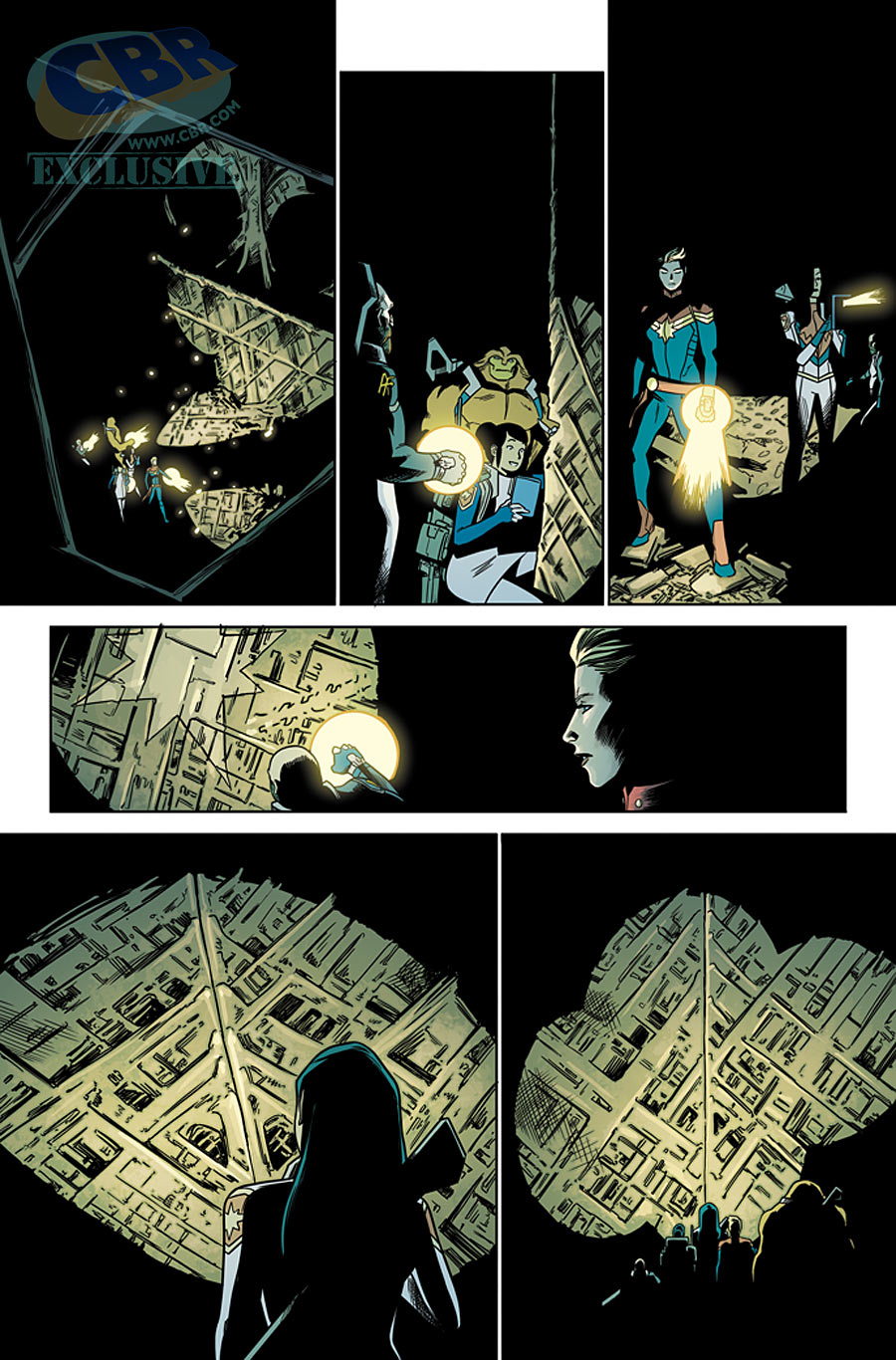 Released this week was "Captain Marvel" #1, which introduced a new status quo for not only Carol Danvers but Alpha Flight, as that's now the name of Earth's galactic defense team that Carol is heading up. The issue was also the comic book writing debut from the "Marvel's Agent Carter" showrunners Tara Butters and Michele Fazekas. What's compelling to you about this latest take on Carol Danvers, as the character moves to an even more prominent position in Marvel?

Alonso: It's just an effortless read. You slip right into Carol's new world -- her new job and the enormous responsibility that come with it -- meet some of the key players in her life moving forward, and get just enough looming questions to keep you hooked: Who invested in her with this power? Who can she trust? What the hell was that she saw in the final panel of the issue, and what does it mean?
Tara and Michele have repositioned Carol for bigger things in the Marvel Universe -- within her own series and, of course, in the upcoming "Civil War II." It's fortuitous that we find ourselves here; the fact that Captain Marvel now presides over Alpha Flight paved the road for her to play such a big role in our next event, and it will really move her into the foreground of the Marvel Universe. Carol is going to go head to head against Tony Stark.
Captain Marvel #2 is on-sale on February 3rd: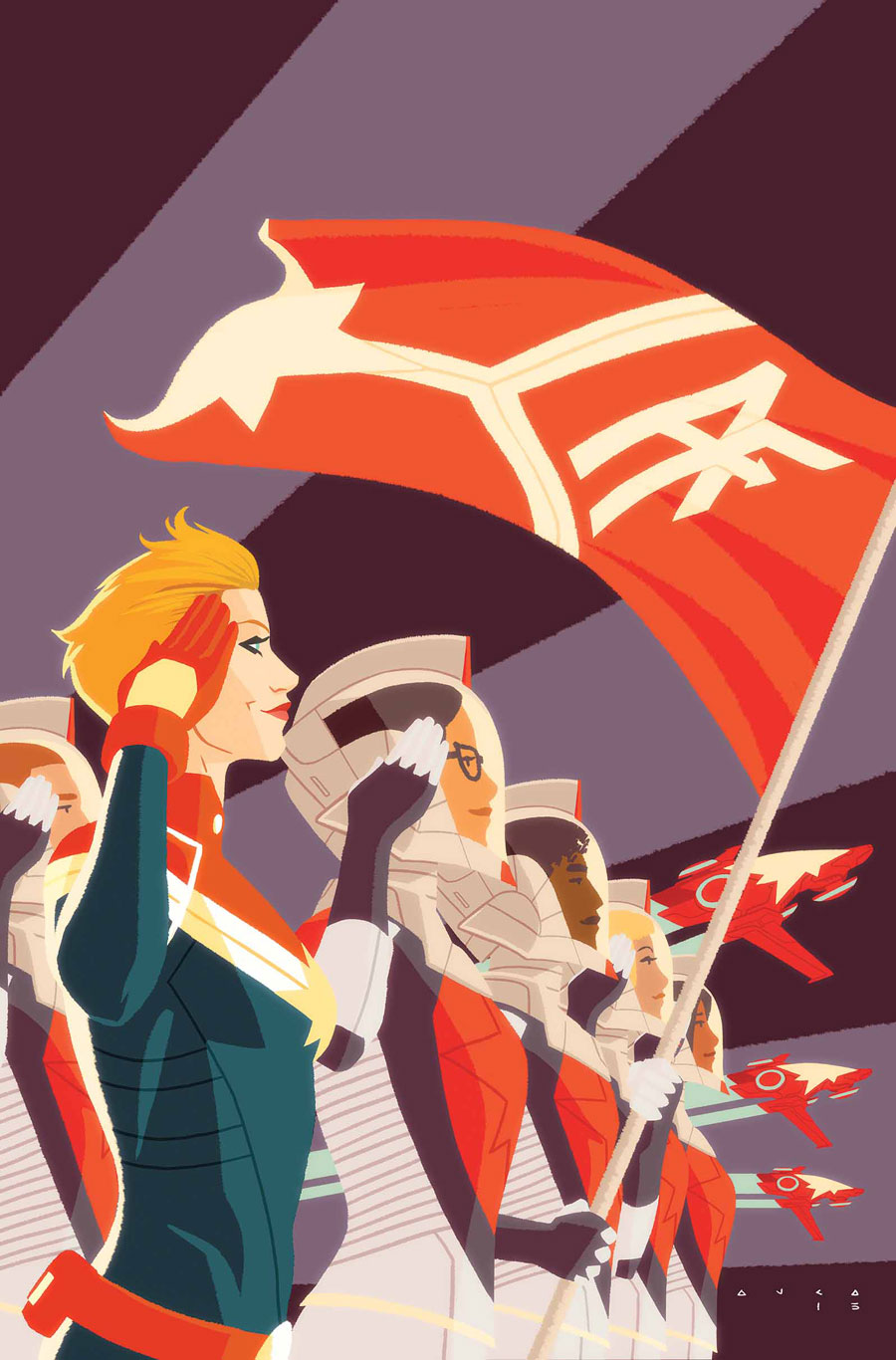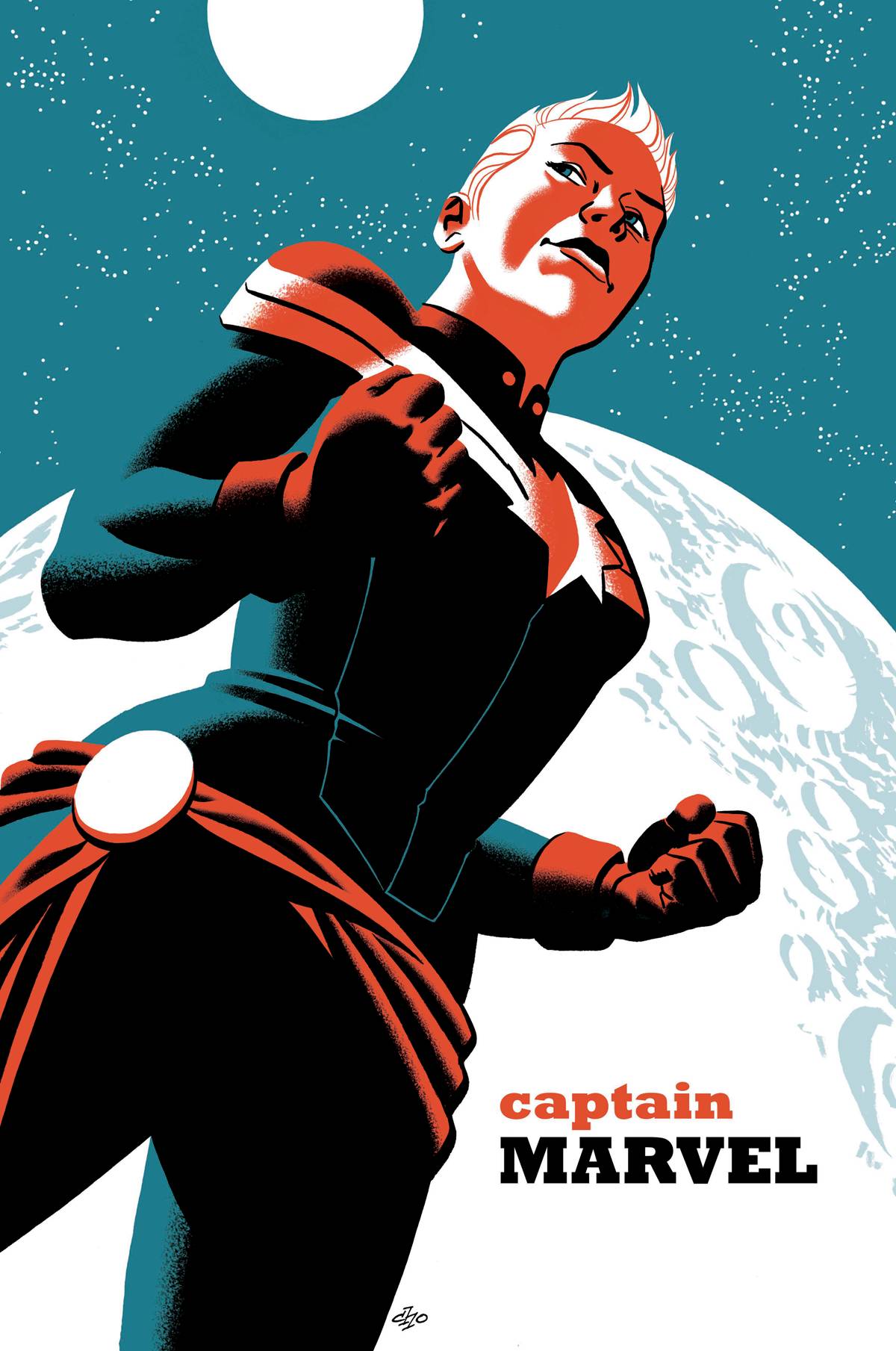 CAPTAIN MARVEL #2
TARA BUTTERS & MICHELE FAZEKAS (W) • KRIS ANKA (A) • MATT WILSON (C) • JOE CARAMAGNA (L)
REGULAR COVER BY KRIS ANKA (DEC150764)
VARIANT COVER BY MICHAEL CHO (DEC150765)
VARIANT COVER BY PHIL JIMENEZ (DEC150766)
• Between hosting a contingent of alien ambassadors, passive aggressive power struggles with her Flight Commander, Abigail Brand, and an insatiable itch to be on the front lines, Carol Danvers A.K.A. Captain Marvel struggles to find her footing on the new
Alpha Flight
Space Station.
• To top it off a mysterious ghost ship has entered protected Earth space...And it's bearing the Star of Hala.
• Talk about a rough first week on the job...
32 PGS./Rated T+ ...$3.99