The Hatchette Book Catalogue for the next quarter has been released to book stores, and inside is the details for the first All-New, All-Different Captain Marvel series, which features Alpha Flight, due in August 2016: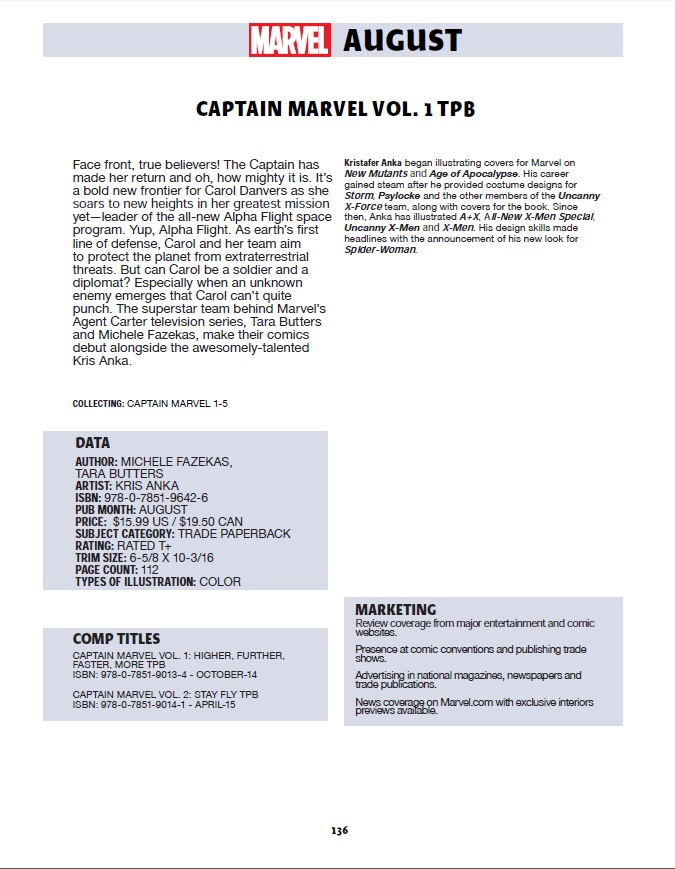 While no new details about the series are included within the solicit, instead just using
the blurb for #1
, it gives an indication that the first arc will be 5 issues long.
While book stores will receive the title from August, it may well be available to Diamond Comic specialty stores earlier, with 5 issues taking the ongoing title to May, so likely in June or July.
*UPDATE MARCH 13th 2016*
The title is now available for pre-order at
Amazon
and adds the 'Rise Of (The) Alpha Flight' title to it.