This weekend saw
Long Beach Comic Con
take place and a few whispers spread through the internet after
Saturday afternoon's spotlight panel on Captain Marvel
with writers Tara Butters & Michele Fazekas and artist Kris Anka, about Alpha Flight appearing in the title...
The fit seemed a strange one, and possibly a miscommunication of a similar named squadron given Danvers' air force background however we've had
confirmation on twitter
that the rumours are correct!
Captain Marvel
relaunches in January with Agent Carter showrunners Butters & Fazekas, and artist Kris Anka
who previously
redesigned Puck for his Uncanny X-Force run
.
No transcripts of the panel have been released yet, so we don't know who to expect in it, or to what extent, but with the Captain Marvel film on the horizon this could be the biggest exposure for the Flight in a long time!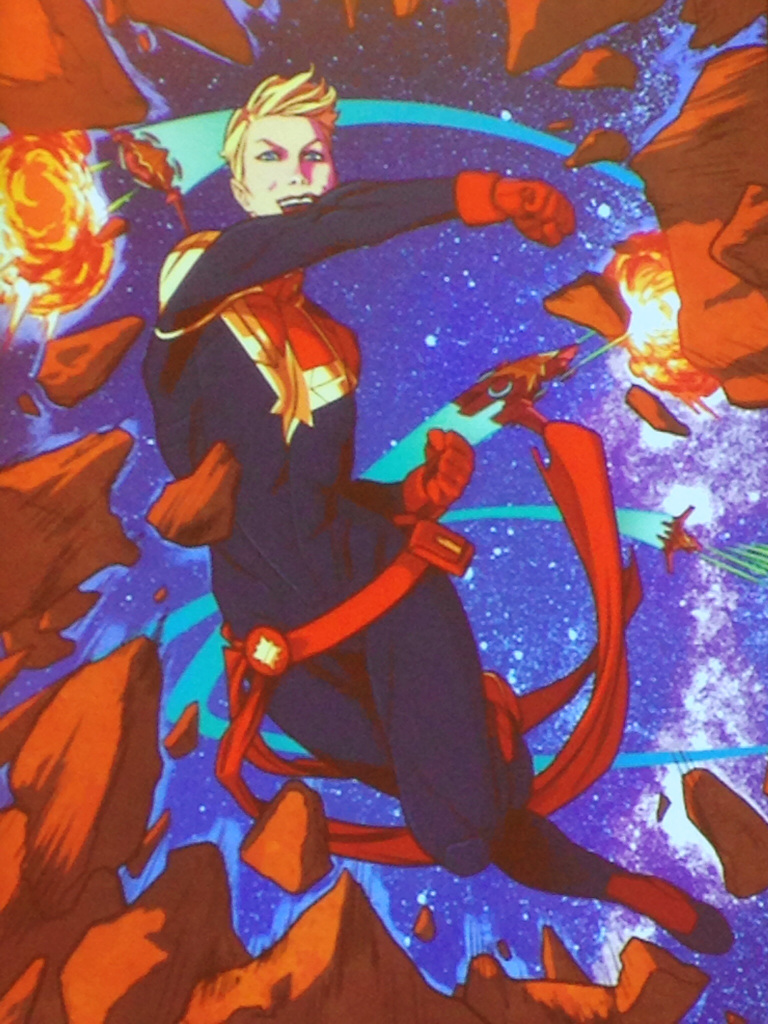 Marvel solicitations for January are due in a months time, so we may find out more then, but failing that
NYCC looks like the place to be
!
UPDATED SEP 14th
Comic Book Resources have published an account of the panel
with the following of note:
This mission involves Carol being on a space station above Earth -- with some unexpected teammates. "One of the things that's exciting about the space station,"Butters said, "is Carol is starting to be Earth's first line of defense -- on the station with Alpha Flight."

Though the writers couldn't say much about the Canadian super team's role, they did go into more detail about another character who will be appearing: Abigail Brand...
UPDATED SEP 15th
Video of the panel follows below, thanks to
Game In My Vein
. Alpha Talk begins at 1:25 :