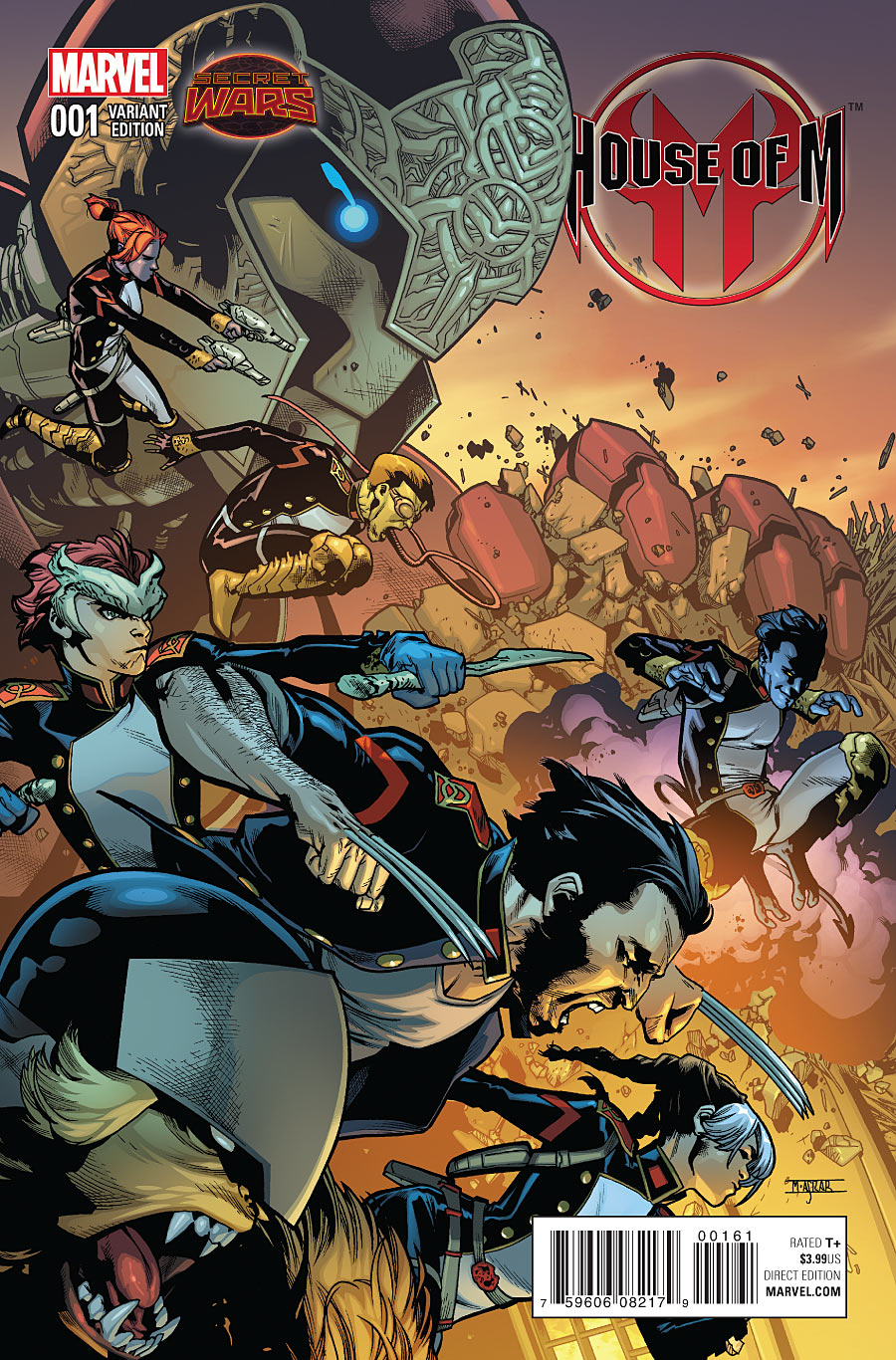 Marvel have released a 5 page preview of next week's House Of M #1, which includes Sasquatch on the team of Magneto's Red Guard, by Dennis Hopeless and Marco Failla:
HOUSE OF M #1
DENNIS HOPELESS (w)
MARCO FAILLA (a)
COVER BY KRIS ANKA
BLANK COVER VARIANT ALSO AVAILABLE
MANGA ARTIST VARIANT COVER BY KATSUYA TERADA
PROMO VARIANT COVER BY JORGE MOLINA
INHUMANS 50TH ANNIVERSARY VARIANT COVER BY DALE KEOWN
• The House of Magnus controls all, having crushed all resistance to their reign. Magneto rules with an iron-fist, while his children and grandchildren live their lives as royals—with all the privileges and pit-falls that come with that title.
• But is Magneto's control as all-encompassing as it seems? And what happens to a conqueror when there is no one left to conquer?
32 PGS./Rated T+ …$3.99
(Please note: The issue features multiple variant covers, one of which, by Mahmud Asrar, features Sasquatch)