Welcome back to Flashback Fridays, an occasional column where we take a step back in time to Alpha's former selves and celebrate past Alpha-lore!
In this edition of the column we travel back to this week four years ago...
May 18th 2011 saw the publication of
Alpha Flight #0.1
- the first issue of an Alpha Flight series in 6 years!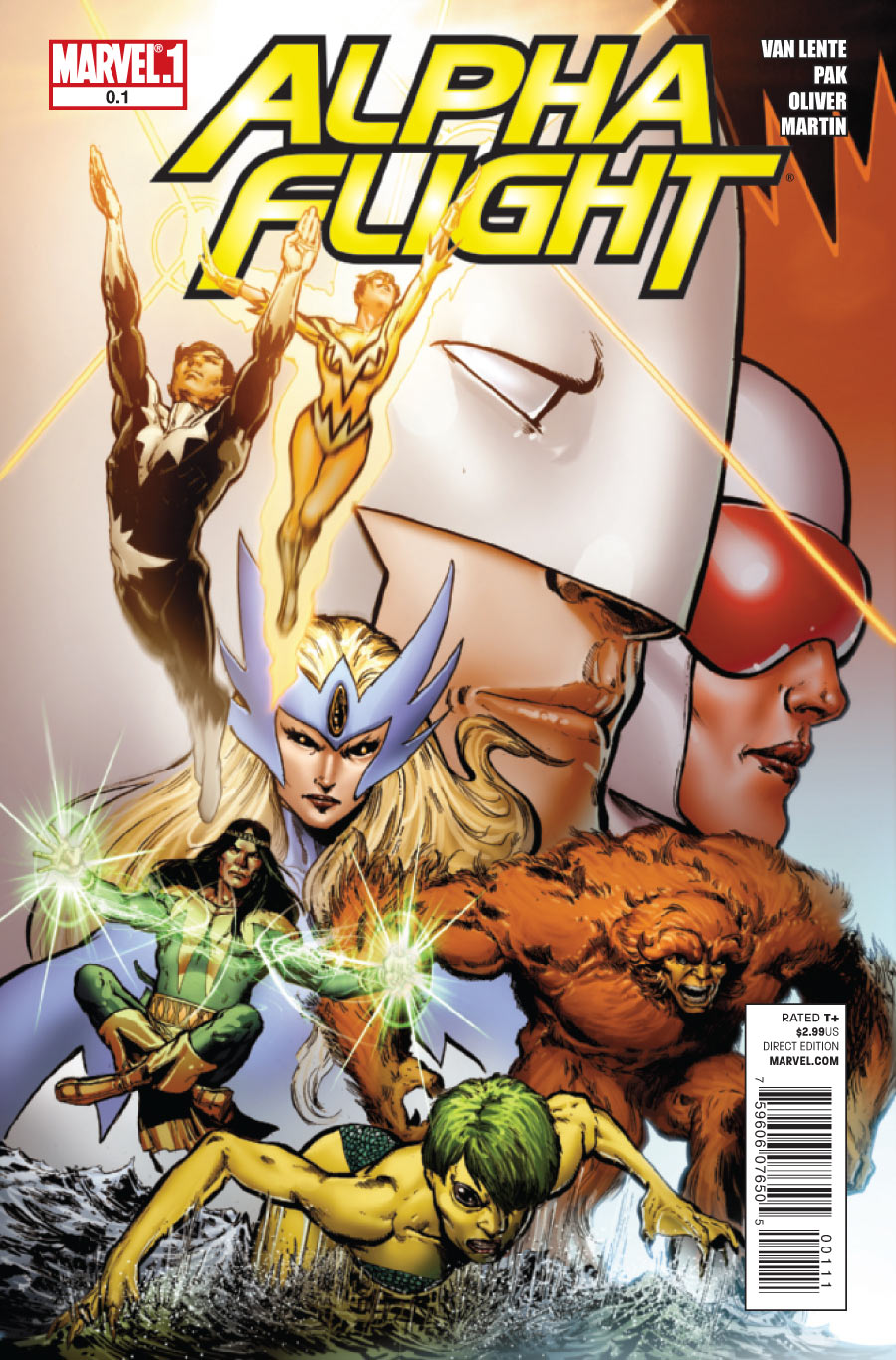 The maxi-series began with an issue of Marvel's latest initiative - the Point One issue, designed to bring readers up to speed and ease them into a storyline.
We'd seen a similar gimmick with Volume 2's Minus One Flashback issue, but this was a lot more new-reader friendly.
The issue was written by Greg Pak & Fred Van Lente, writers of the maxi-series, with art by Ben Oliver & Dan Green and a cover by Phil Jiminez.
It sold 25,775 copies
, which was an improvement on the last issue of Volume 3 and the Chaos War: Alpha Flight oneshot which began the team's return from the dead.
The maxi-series wasn't perfect and in the end
wasn't strong enough
to warrant
upgrading to an ongoing series
,
finishing with #8
but for one brief moment Alpha Flight were back in the Marvel Universe with a bang!
Did you pick up the issue in question?
What did you think of it?
Does it hold up today?
Let us know below!
.