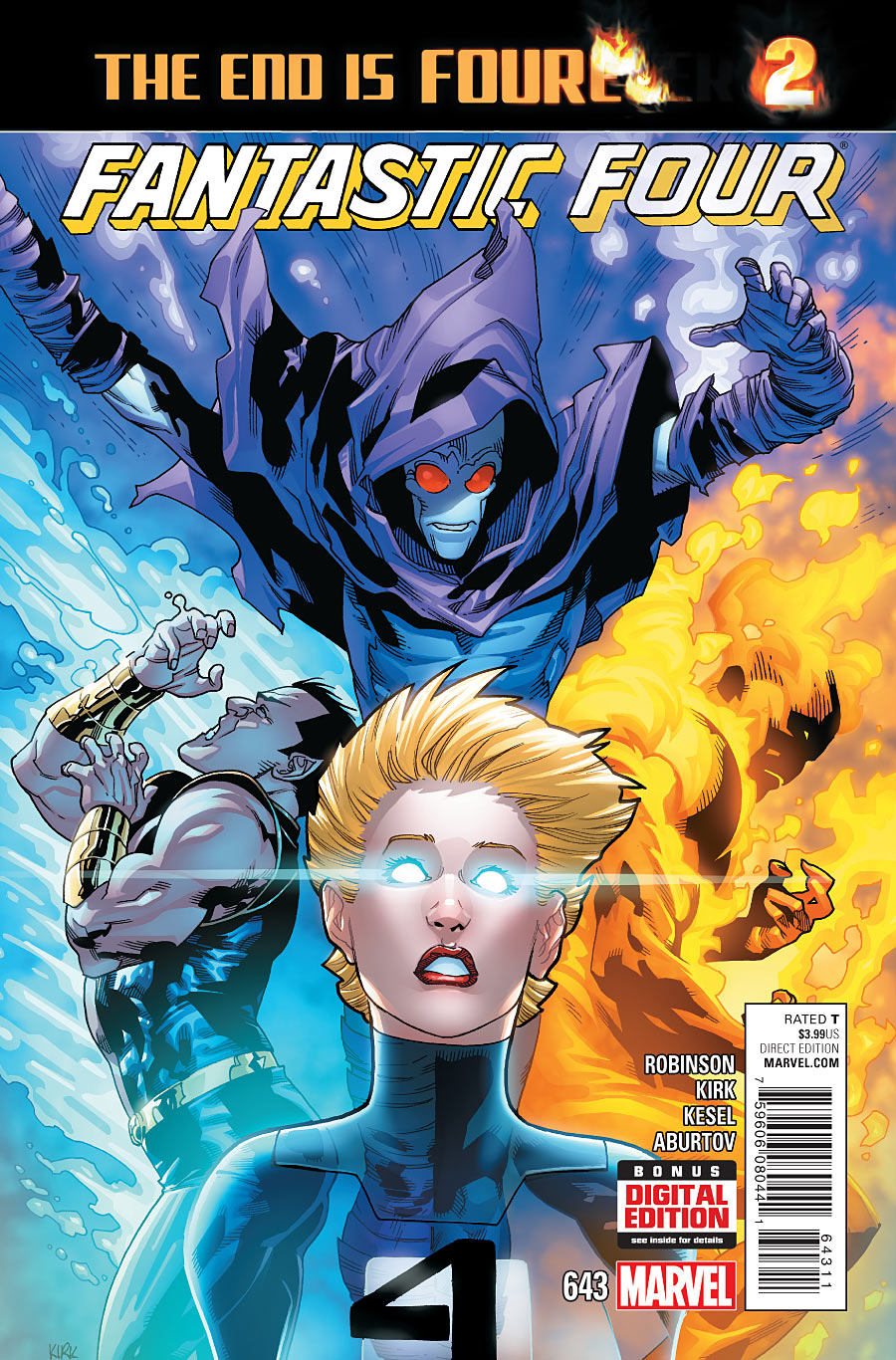 Marvel have released a 3 page preview of next week's Fantastic Four #643 which shows a cameo of Alpha Flight on a double page spread.
Whether this is all they appear in remains to be seen.
Please note, this issue features 3 covers.
FANTASTIC FOUR #643
JAMES ROBINSON (W) • LEONARD KIRK (A/C)
Spotlight VARIANT Cover by CHRIS SAMNEE
Connecting VARIANT Cover by MICHAEL GOLDEN
THE INTERNET-WRECKING "THE END IS FOUREVER" CONTINUES
• With the Villain's plans revealed, the invasion of Earth begins with the creatures from the FRANKLINVERSE as well as corrupted versions of the heroes from HEROES REBORN. Will THE FANTASTIC FOUR have enough power to fight them on the streets of NY?
• Meanwhile SUE, NAMOR and JIM HAMMOND resolve into the Franklinverse to combat this threat at it source, but what they find is far more terrifying than they expected.
• Plus the return of SLEEPWALKER.
• And BENTLEY 23's finest hour.
32 PGS./Rated T+ …$3.99