Comic Book Resources have an interview with Amazing X-Men writers Craig Kyle & Chris Yost
as part of their regular X-Position series, where they answer questions on the current World War Wendigo arc, along with some exclusive preview of Carlo Barberi's art from #10.
NOTE - *CONTAINS SPOILERS FOR #9*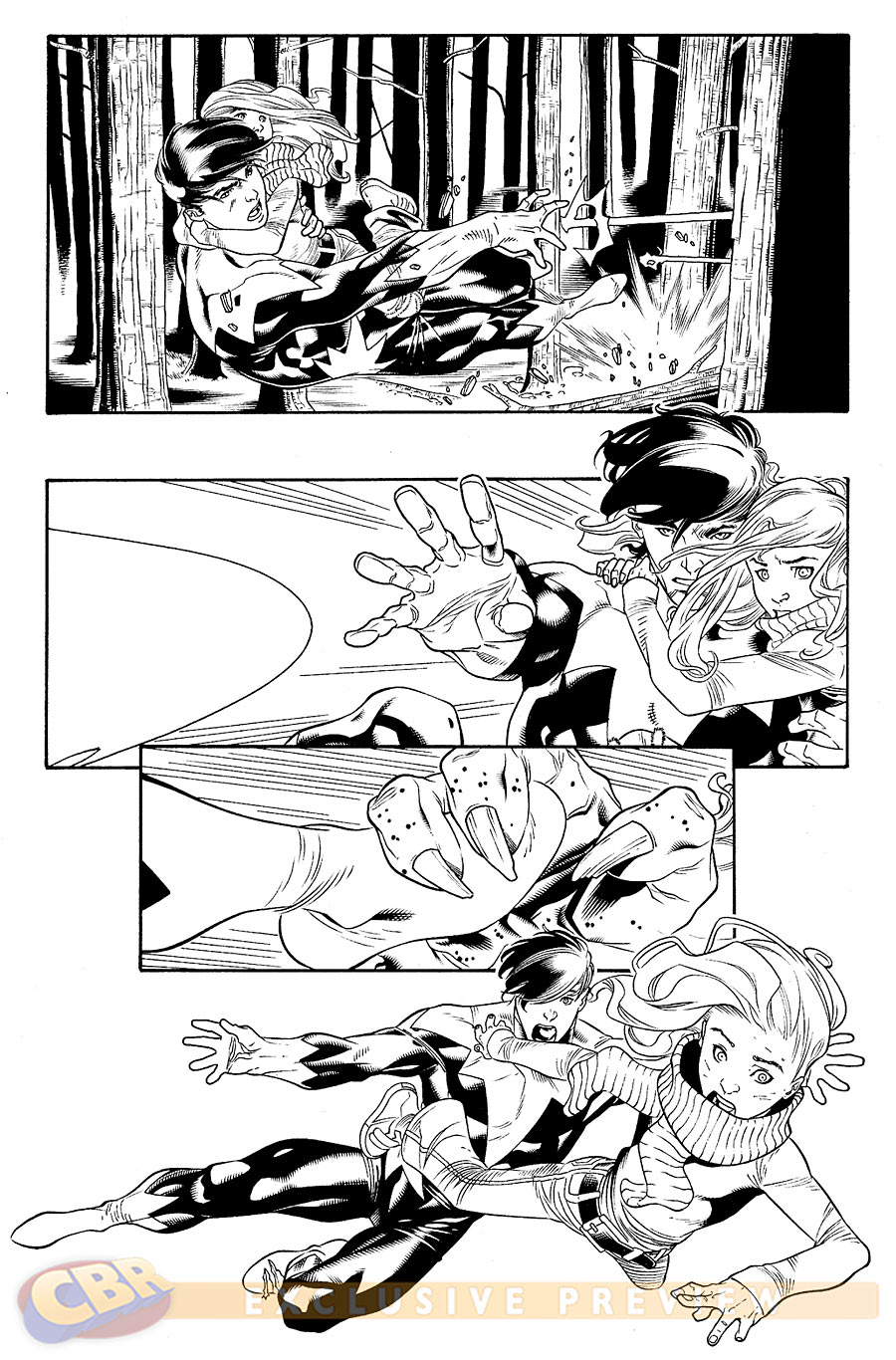 There were quite a few questions submitted that were concerned about Talisman's seeming demise at the hands of a Wendigo-possessed Wolverine, especially considering her position as one of the relatively few Native Americans featured in superhero comics. What can you share about the decision-making process behind the apparent death of Talisman?

Kyle: Yeah, I think ever since we blew up a bus full of children [in "New X-Men"] people kind of harshly judge us. [Laughs]
Look, the people who think we go to the death button any time we want to make the story turn, they can grab plenty of issues and try to make that case, but we only make those choices when it feels imperative to the story, key to the way we're setting up the characters and would make an impactful moment in the story we're telling and over the course of several issues. We didn't look at her ancestral background and say, "She's the one." This is a story that is huge and will continue to spiral out of control. It will not be an easy fix, and magic can often be played like that. For us, we wanted to make sure we were shutting down any of the simpler go-to answers on how to potentially solve this problem. Because of her experience with this curse and these magics, she was an important character to get in and get out for the coming story. You'll see how it all plays out. We're only two issues deep as far as the marketplace goes, so people don't know what's happening just yet. Let's see how the next few issues transpire and how that story unfolds.

But we're not just killing characters for pleasure. There is a purpose to anyone who lives or dies in this run.

Yost: Yeah, I agree. We love Alpha Flight -- we're in no rush to go and kill them all. Talisman had a solution, and she had to be taken out. There's another character next issue that meets and even gristier fate. [Talisman]'s fate is TBD. It looks bad, though, right?

Kyle: [Laughs] It does!
For the full interview and more art visit CBR.