In this week's X-Position with Deadpool co-writer Gerry Duggan at CBR we get the following answer to a question that may be of interest to us:




Wrapping up the week, Phil wants to see a very specific part of Deadpool's identity.


Any chance of playing up on Deadpool's Canadian-ness some more? I'd love to see him take on Alpha Flight.

It's almost like we just made "Deadpool" #34 just for Phil.


The solicts for #34 haven't been released yet as the issue is due to ship in September so it should be in the next set of solicitations in around three weeks time.
However, we do know from Bleeding Cool that the issue will have a cover by Mark Brooks (as a riff on DC's recent 3D covers):





Earlier in the article Duggan says :


The really cool thing about our "Deadpool" run tying into "Original Sin" is that the next "inventory issue" will carry real weight. I think Scott [Koblish] & Val are going to surprise some people with "Deadpool" #34, which takes place in the early '90s. The effects of these issues will create more turbulence in Wade's life.

Scott Koblish recently drew Alpha Flight on the cover to Deadpool #27 and also in a spread for Marvel Super-Heroes Magazine: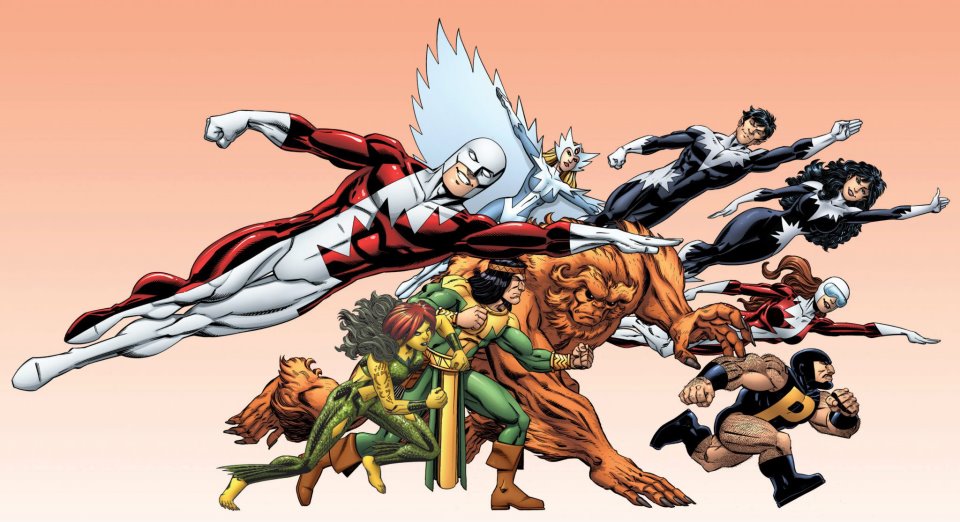 While the comment could be aimed more towards the Canadian part than Alpha Flight, the timing of the 90's would seem to fit, and with the Original Sin storyline of Deadpool focusing upon his origin a connection to the Department K program would make sense.

As of now it's purely speculation, but it seems to add up so far...