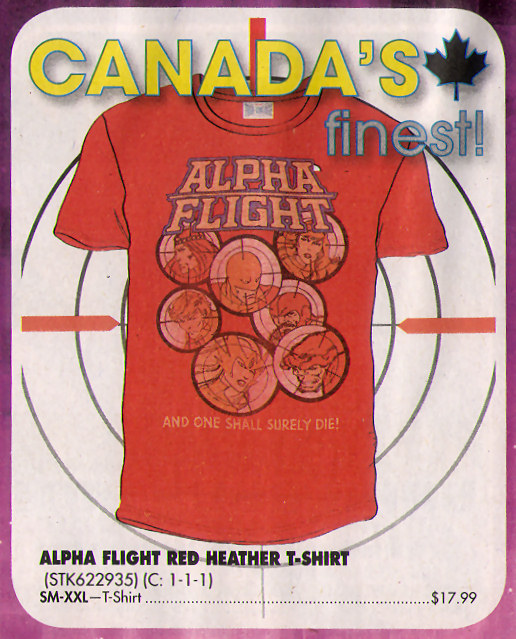 This month's Previews Catalog gives Alpha Flight fans a treat not seen since the 1980s - a brand new specialty Alpha Flight T-Shirt! Rumors of an Alpha Flight T-shirt were heard in the summer of 2011 when Volume 4 first hit the shelves, but mysteriously such a T-Shirt never surfaced.
Featuring the legendary cover to Alpha Flight #12 by John Byrne, the T-Shirt is captioned 'AND ONE SHALL SURELY DIE!', the equally legendary tagline.
The listing can be found on page 416 of the September 2013 edition of Previews Catalog along with Order codes for the varying sizes.

Because this is a Previews Exclusive item, make sure your orders are in by the September 18th deadline.