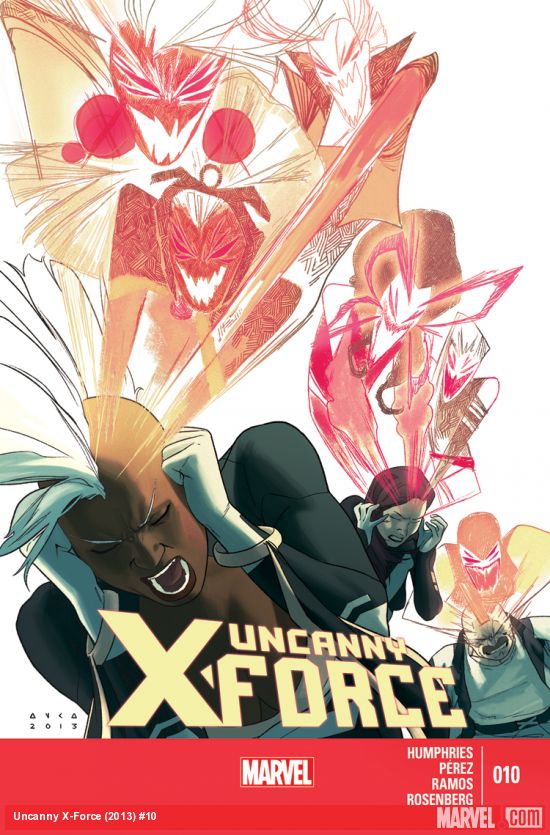 Marvel.com
have released an image of the cover to next month's Uncanny X-Force #10 by Kris Anka.
The cover features the team, including Puck, being attacked by what looks like psychic demons of their past.
And we all know Puck's had his share of demons before...
Original solicitation:
UNCANNY X-FORCE #10
SAM HUMPHRIES (W) • RAMON PEREZ (A)
Cover by KRIS ANKA
• The skies of Madripoor run red as Uncanny X-Force face off against Fantomex...Fantomex...and Fantomex!
• We know what Psylocke did last summer, and it's a doozy! Find out in this edition of Uncanny X-Force True Hollywood Story.
• Storm has no tolerance for your drama. She is a mutant, a goddess, and a headmistress. She's got enough going on. Stop with the five-paragraph texts. Do not email her. No voicemail.
• What happens in Paris, stays in Paris...unless Puck finds out, in which case it's probably all over Twitter!
32 PGS./Parental Advisory …$3.99