Marvel have released their solictations for the month of October which include the following titles that include Alpha Flight related characters:-
ASTONISHING X-MEN #68
MARJORIE LIU (W)
GABRIEL HERNANDEZ WALTA (A)
Cover by PHIL NOTO
FINAL ISSUE!
• Through thick and thin, from marriage to apocalypse, the X-Men have always stood together as a family.
• Is there anything in this world – or any other – that could break them up?
• It all ends here as Marjorie Liu bids a fond farewell to the Astonishing team!
32 PGS./Rated T+ …$3.99
UNCANNY X-FORCE #12-13
SAM HUMPHRIES (W)
TBA (A)
Cover by KRIS ANKA
ISSUE #12 – X-MEN 50TH ANNIVERSARY VARIANT Also available
• Spotlight on Spiral!
• With the rest of the Uncanny X-Force in Madripoor, Spiral has devoted herself to finding new mutant Ginny.
• But is the cult Ginny belongs to more than meets the eye?
• Even six arms might not be enough to juggle all this trouble!
32 PGS. (EACH)/PARENTAL ADVISORY…$3.99 (EACH)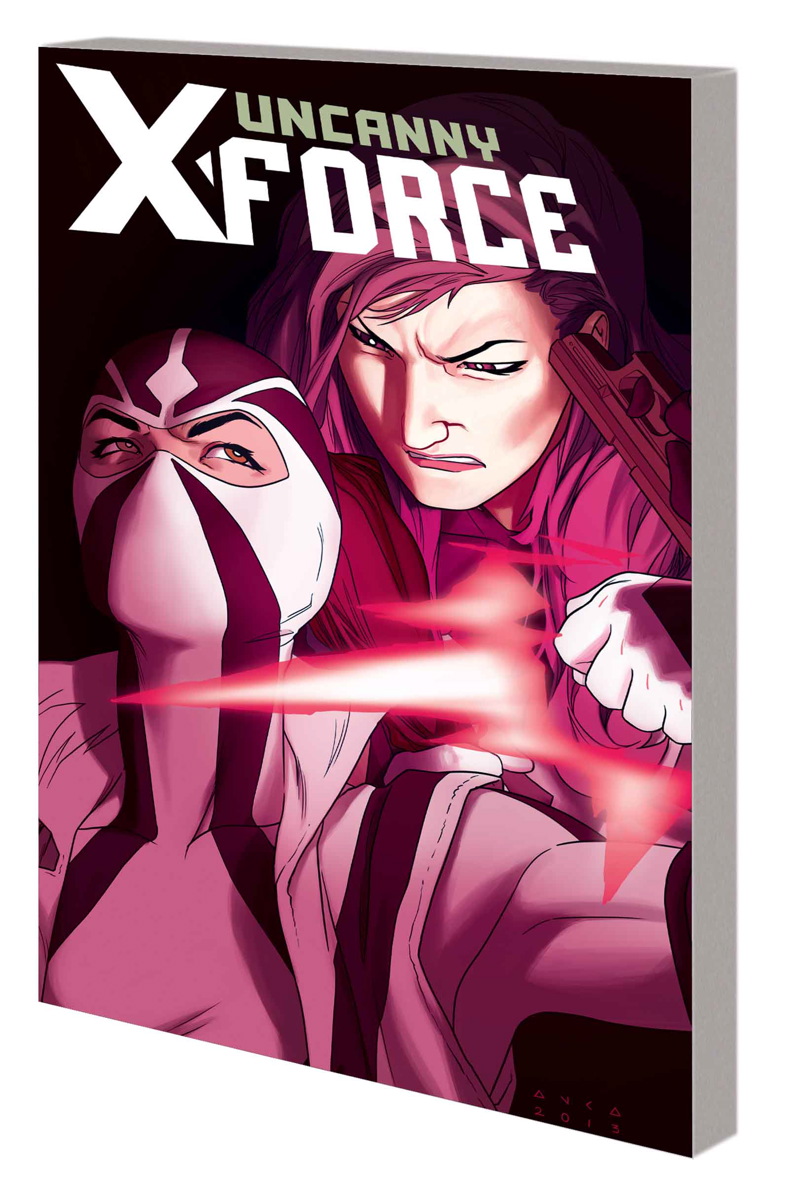 UNCANNY X-FORCE VOL. 2: AND THEN THERE WERE THREE TPB
Written by SAM HUMPHRIES
Penciled by RAMON PEREZ & DEXTER SOY
Cover by KRIS ANKA
The Fantomex Love Pentagram explodes! With the truth about their sordid past fully revealed, can Fantomex, Psylocke and Cluster look each other in the eye? Now we know what Psylocke did last summer, and it's a doozy! But every psychic ninja needs a vicious animal with no impulse control and a short temper to back her up, right? The skies of Madripoor run red as the Uncanny X-Force faces off against Fantomex…Fantomex…and Fantomex! Newly reunited, the team must cope with the fallout of their recent decisions. Bishop provides more information about the dangerous threats they face — but can he be believed, or is he only manipulating X-Force? Plus: A terrifying, surprise villain from the past is definitely playing chess (not checkers) across Los Angeles. And the secrets of the Revenants are revealed! Collecting UNCANNY X-FORCE (2013) #7-12.
136 PGS./Parental Advisory …$17.99
ISBN: 978-0-7851-6740-2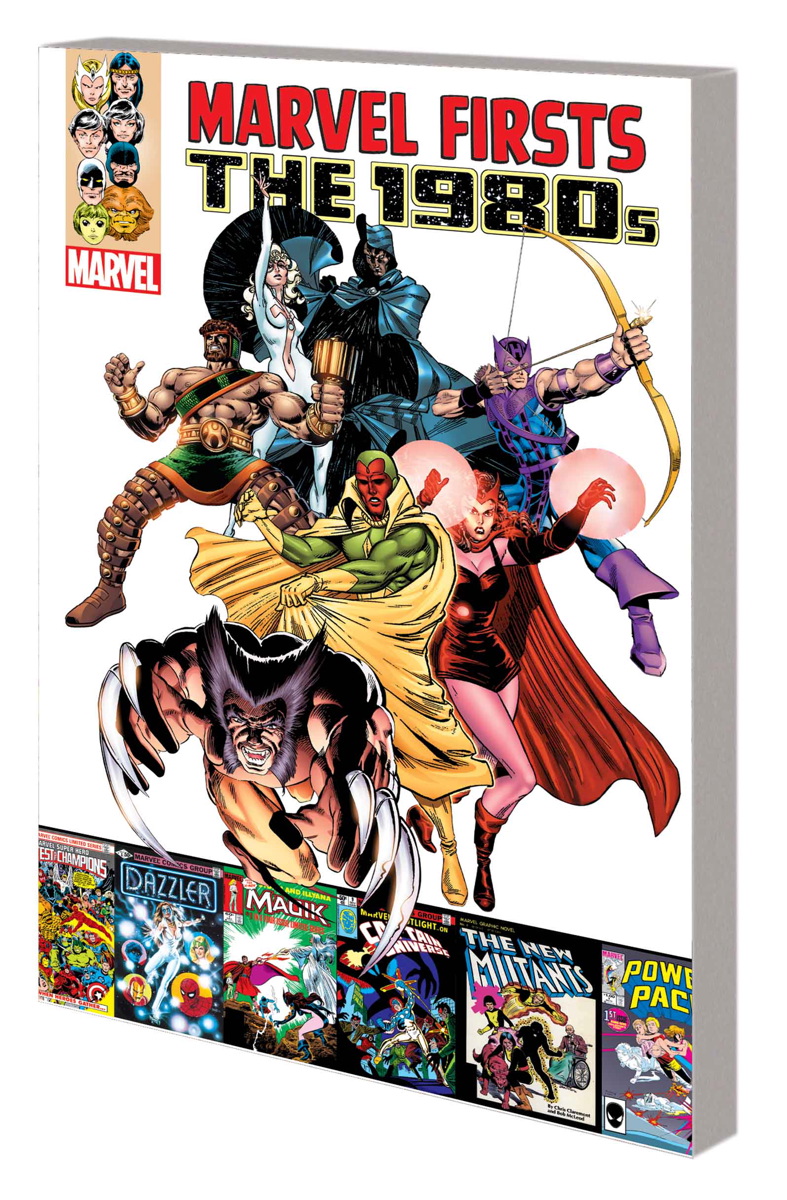 MARVEL FIRSTS: THE 1980S VOL. 1 TPB
Written by HOWARD CHAYKIN, DENNY O'NEIL, BILL MANTLO, TOM DEFALCO, BRUCE JONES, STEVEN GRANT, MARK GRUENWALD, BOB LAYTON, CHRIS CLAREMONT, JO DUFFY, JOHN BYRNE, JIM OWSLEY & LOUISE SIMONSON
Penciled by HOWARD CHAYKIN, STEVE DITKO, JOHN ROMITA JR., GIL KANE, BOB LAYTON, FRANK MILLER, RICK LEONARDI, BOB MCLEOD, BRET BLEVINS, JOHN BYRNE, MARK GRUENWALD, PAUL SMITH, JOHN BUSCEMA, GEORGE FREEMAN & JUNE BRIGMAN
Cover by VARIOUS
Roll up your jacket sleeves, and dust off your Rubik's Cube as Marvel heads back to the eighties! From Alpha Flight to Zabu, heroes old and new grab the spotlight in their own titles in this first classic collection of the decade's most dazzling debuts! All your favorites are here — including Dominic Fortune, Captain Universe and the New Mutants — plus Marvel's first "event" miniseries! Collecting material from HULK (1978 ) #21, MARVEL SPOTLIGHT (1979) #9, DAZZLER #1, material from KA-ZAR THE SAVAGE #11, MARVEL SUPER HERO CONTEST OF CHAMPIONS #1, HERCULES (1982) #1, WOLVERINE (1982) #1, VISION AND THE SCARLET WITCH (1982) #1, MARVEL GRAPHIC NOVEL #4, SAGA OF CRYSTAR: CRYSTAL WARRIOR #1,
ALPHA FLIGHT (1983) #1
, HAWKEYE (1983) #1, CLOAK AND DAGGER (1983) #1, FALCON #1, MAGIK (1983) #1, JACK OF HEARTS #1 and POWER PACK (1984) #1.
472 PGS./Rated T+ …$34.99
ISBN: 978-0-7851-8545-1
Final Order Cut-Off 9/16/13, On-Sale 10/9/13
ASTONISHING X-MEN #68
UNCANNY X-FORCE #12
Final order cut-off 10/7/13, on sale 10/30/13
UNCANNY X-FORCE #13