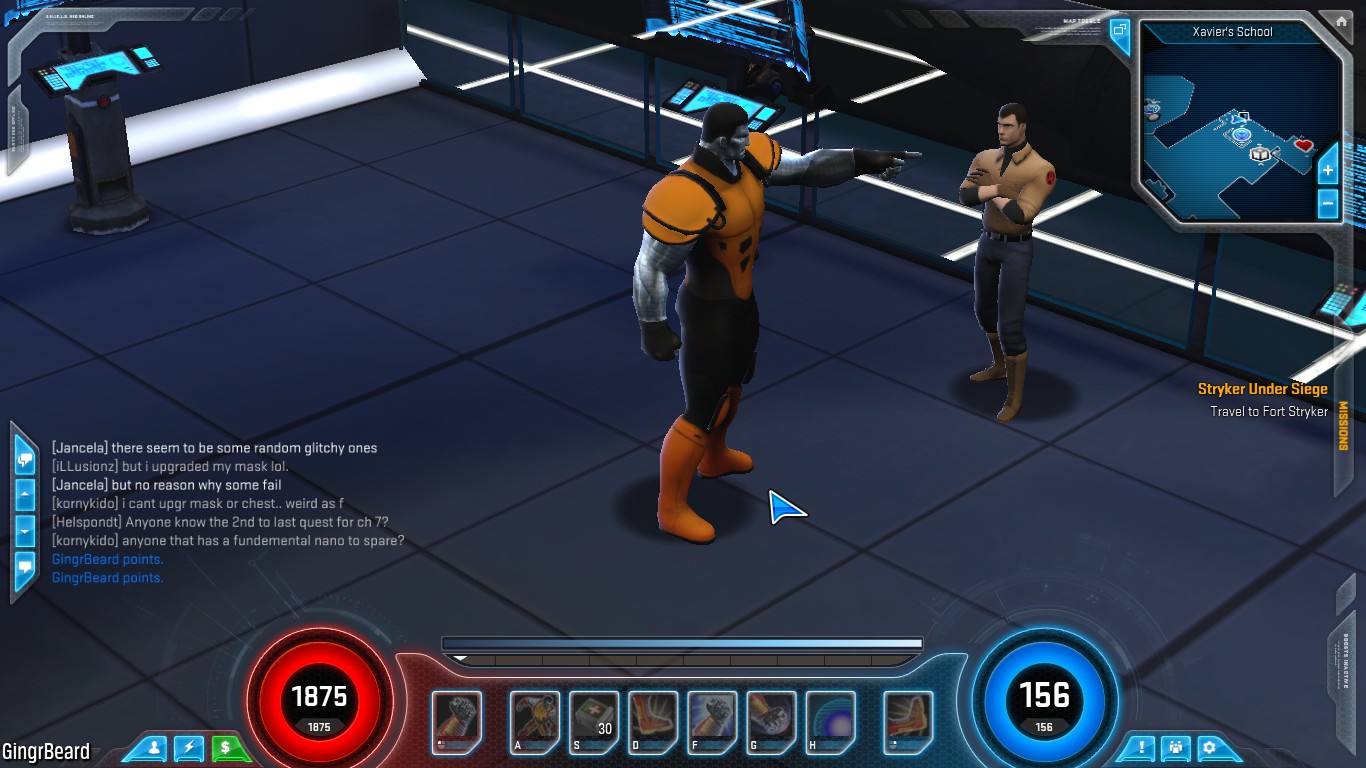 Just ahead of it's launch, AlphaFlight.net
member GingrBeard
has
once again brought us an image
of another Alphan within the halls of Xavier's School in Marvel Heroes.
This time it's our resident X-Club member
Madison Jeffries
.
There's also some video footage including his voice at
http://www.twitch.tv/gingrbeard/b/411436353
Marvel Heroes
launches to the general public on June 4th, and registration for the free game is currently open.