Diamond Comics have revealed
that the covers to #'s
6 & 7 of Uncanny X-Force
have been switched, and revealed a thumbnail of the new cover for #6.
"• Uncanny X-Force NOW #6 (APR130652, $3.99) & #7 (APR130654, $3.99) have switched covers. The correctly labeled covers are shown here."
Also note that the #6 Wolverine Costume Appreciation Variant that was originally solicited as being by Dale Keown now appears to be by Carlo Pagulayan.
UPDATE:
The costume is Wolverine's Death costume, worn circa Wolverine #145: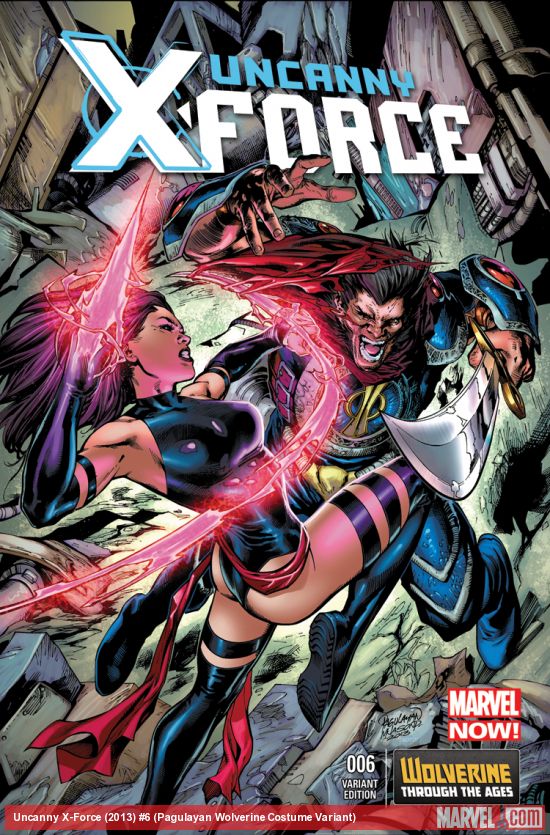 Hopefully one of the others in the series will feature his Dept. H days.