Marvel have released their Solicitation information for the month of July 2013 including the following titles which feature Alpha Flight related characters:-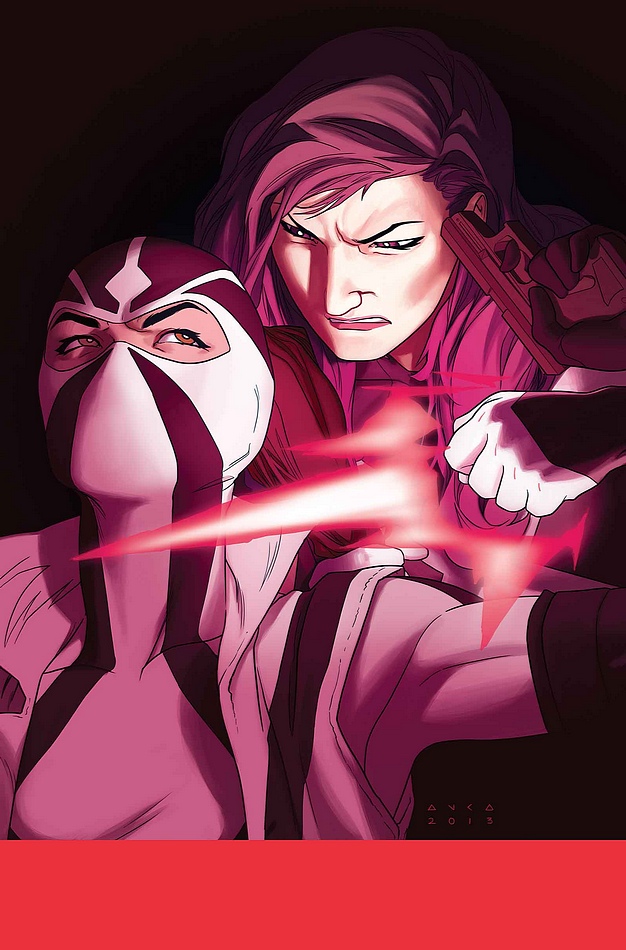 UNCANNY X-FORCE #8 & 9
SAM HUMPHRIES (W) • RAMON PEREZ (A)
Cover by KRIS ANKA
• The Fantomex Love Pentagram explodes!
• With the truth about their sordid past fully revealed, can Fantomex, Psylocke, and Cluster look each other in the eye?
• Every psychic ninja needs a vicious animal with no impulse control and a short temper to back her up...right?
• Puck! Man, does that guy love jerky. Especially buffalo and bison jerky, dipped in Canadian whiskey.
• Plus: a terrifying surprise villain from the X-past is definitely playing chess, not checkers, across Los Angeles.
32 PGS. (EACH)/Parental Advisory ...$3.99 (EACH)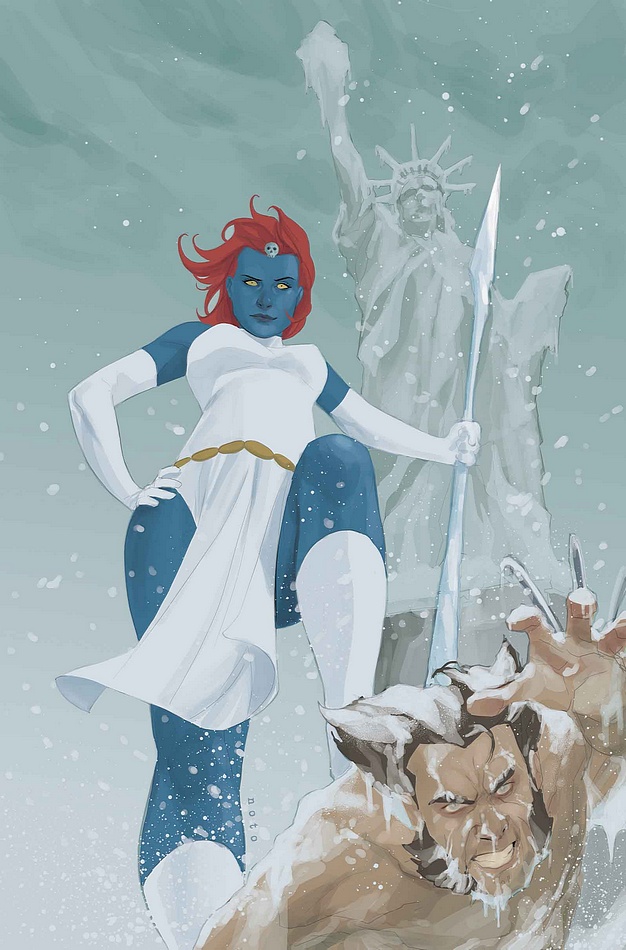 ASTONISHING X-MEN #64
MARJORIE LIU (W)
GABRIEL HERNANDEZ WALTA (A)
Cover by Phil Noto
• The apocalypse has arrived...and it's made of ice.
• A catastrophic storm has buried much of the northern hemisphere under the deadly weight of snow, creating a kingdom where only one man rules: Bobby Drake.
• But Bobby's mind has become fragmented and lost. Who will stop his reign of terror?
32 PGS./Rated T+ ...$3.99
X-MEN: X-TERMINATION TPB
Written by GREG PAK, DAVID LAPHAM & MARJORIE LIU
Penciled by ANDRE ARAUJO, ROBERTO DE LA TORRE, DAVID LOPEZ & MATTEO BUFFAGNI
Cover by ED McGUINNESS
The Age of Apocalypse's Nightcrawler wants to get home — and he doesn't care whether he destroys our world to get there! When he betrays X-Force, Wolverine sees red and calls in his street team, but can do what's necessary to stop him? Meanwhile, Dazzler's X-Treme X-Men scramble to repair a tear between dimensions! As the multiverse is slowly consumed, no one is safe — and the heroes must split up to fight a war in two universes. But as the rift continues widening, the only chance might be to step into the void! Wolverine battles Wolverine, the X-Treme X-Men's Kid Nightcrawler makes the ultimate sacrifice, and Wolverine must say a final goodbye to the AoA's Jean Grey! Collecting X-TREME X-MEN (2012) #12-13, AGE OF APOCALYPSE #13-14, X-TERMINATION #1-2 and ASTONISHING X-MEN (2004) #60-61.
184 PGS./Rated T+ ...$24.99
ISBN:
978-0-7851-8443-0