Marvel have released their solicitations for the month of June 2013 including the following titles featuring Alpha Flight characters:-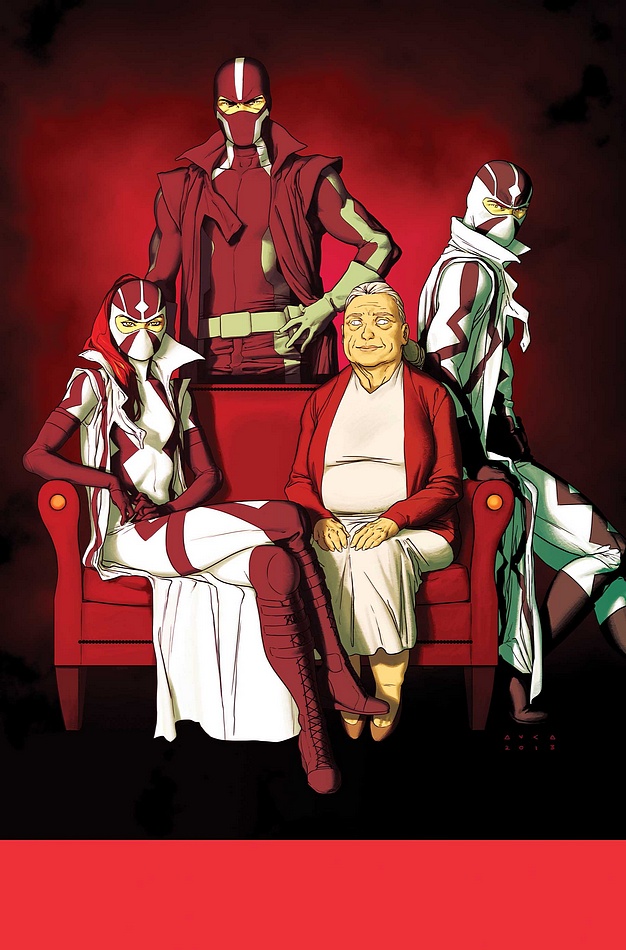 UNCANNY X-FORCE #6 & 7
SAM HUMPHRIES (W) • TBA (A)
Cover by KRIS ANKA
Issue #6 - Wolverine Costume Variant By Dale Keown
• Secrets from the future and the past come to haunt Uncanny X-Force!
• What does Fantomex want from Betsy?
• What does Betsy want from Cluster?
• What does Cluster want from Fantomex?
• What does Bishop want from the 21st century? A body count or a good burger?
• And Los Angeles, lock up your humans: there's a new mutant on the loose!
32 PGS. (EACH)/Parental Advisory ...$3.99 (EACH)



ASTONISHING X-MEN #63
MARJORIE LIU (W)
GABRIEL HERNANDEZ WALTA (A)
Cover by PHIL NOTO
• Over the course of his life, Bobby Drake, a.k.a. Iceman, has taken on and beaten the worst enemies the world -- and the universe -- can throw at him.
• But is the most dangerous villain yet to come? And could it be none other than...Bobby himself?
32 PGS./Rated T+ ...$3.99





UNCANNY X-FORCE VOL. 1: LET IT BLEED TPB
Written by SAM HUMPHRIES
Penciled by RON GARNEY & ADRIAN ALPHONA
Cover by OLIVIER COIPEL
The X-Men have always been sworn to protect a world that hates and fears them. But the new Uncanny X-Force is charged to deal with situations the X-Men themselves hate and fear! Psylocke and Storm lead a team of outcasts and scoundrels — including fan-favorite Puck, the villainous Spiral and the mysterious Cluster. The first adversary to strike out from the darkness? X-legend Bishop! But what secrets does the man with the "M" on his face bring from the future? How did he get his amazing new powers? And will X-Force be destroyed in its first battle? As Fantomex and Cluster undertake a secret side mission, Psylocke digs deep into Bishop's head — and discovers the shocking truth! The darkest corners of the mutant universe are about to be exposed...NOW! Collecting UNCANNY X-FORCE (2013) #1-5.
112 PGS./Parental Advisory ...$17.99
ISBN: 978-0-7851-6739-6

*Please Note: Northstar is likely, but not guaranteed to appear in Astonishing X-Men #63*