Marvel have released their Solicitations for April 2013 featuring the following titles that include Alpha Flight related characters:-
AVENGERS #10
(W) Jonathan Hickman (A) Mike Deodato (CA) Dustin Weaver
50th Anniversary Variant by Daniel ACUÑA
"VALIDATOR"
• We learn that the Canadian super team Omega Flight got lost in a Garden Origin Site.
• Discover what happens when the Avengers go in to rescue them.
• Learn why ADAPTATION is the scariest word in the Marvel Universe.
UNCANNY X-FORCE #4
(W) Sam Humphries (A) Ron Garney (CA) Kris Anka
Variant Cover by ED MCGUINNESS
• The first arc comes to a crazy climactic end!
• What have Fantomex and Cluster been up to while Bishop has been killing the rest of X-Force?
ULTIMATE COMICS WOLVERINE #3 (OF 4)
(W) Cullen Bunn (A) Ramon Rosanas (CA) Arthur Adams
• A story from Wolverine's past is revealed! Who is the mother of his son?
• The terrifying potential of Project: Mothervine is unleashed!
• Jimmy Hudson is caught in a brutal life-and-death battle he can't hope to win… against the brother he never knew he had!
AGE OF APOCALYPSE #14
(W) David Lapham (A) Roberto De La Torre
COVER BY GUISEPPE CAMUNCOLI
VARIANT COVER BY GREG LAND
PART 3 of X-TERMINATION! – FINAL ISSUE!
• The multi-verse is being consumed!
• No one is safe as our heroes split up to fight a war in two universes.
X-TREME X-MEN #13
(W) Greg Pak (A) Andre Arujo
Cover by GIUSEPPE CAMUNCOLI
VARIANT COVER BY KALMAN ANDRASOFSKY
Part 4 OF X-TERMINATION – FINAL ISSUE!
• With the rift into the AOA widening, the only chance might be to step into the void-but at what cost?
• Kid Nightcrawler makes the ultimate sacrifice
ASTONISHING X-MEN #61
(W) Marjorie M. Liu (A) Matteo Buffagni
Cover by GIUSSEPE CAMUNCOLI
Variant Cover by PHIL NOTO
Part 5 OF X-TERMINATION!
• The Extermination are poised to devour both the AOA and our Earth!
• A final goodbye between Wolverine and AOA Jean Grey!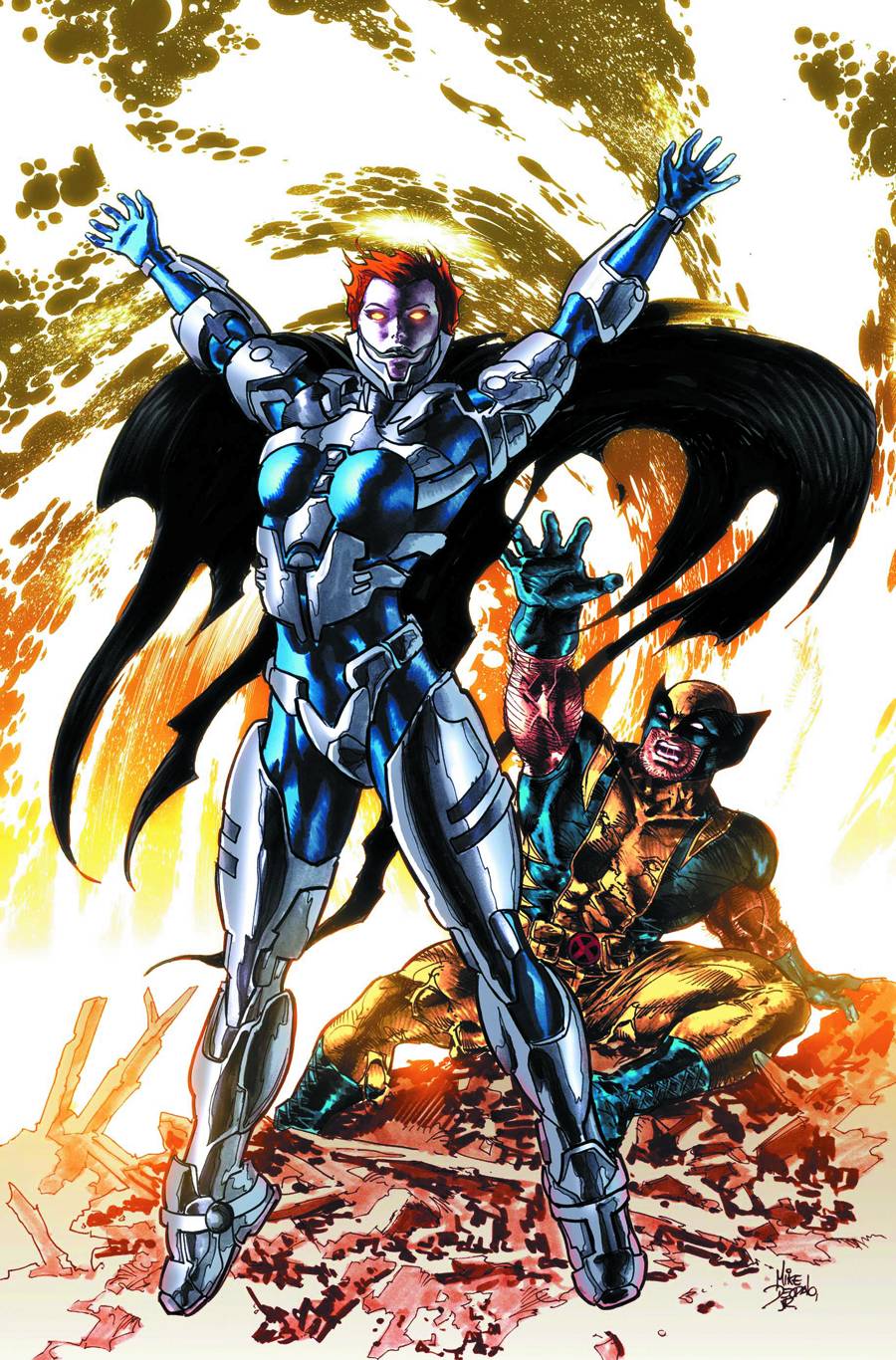 X-TERMINATION #2 (OF 2)
(W) David Lapham & Various (A) David Lopez (CA) Mike Deodato
X-TERMINATION EVENT PART 6 – THE CONCLUSION!
• To stop the Extermination, Jean takes the Apocalypse power into herself – but can she control it?
• The final reckoning for AOA Nightcrawler…and the entire AOA itself!
*PLEASE NOTE:Northstar is likely to be in all parts of the X-Termination crossover, but is not guaranteed at this point*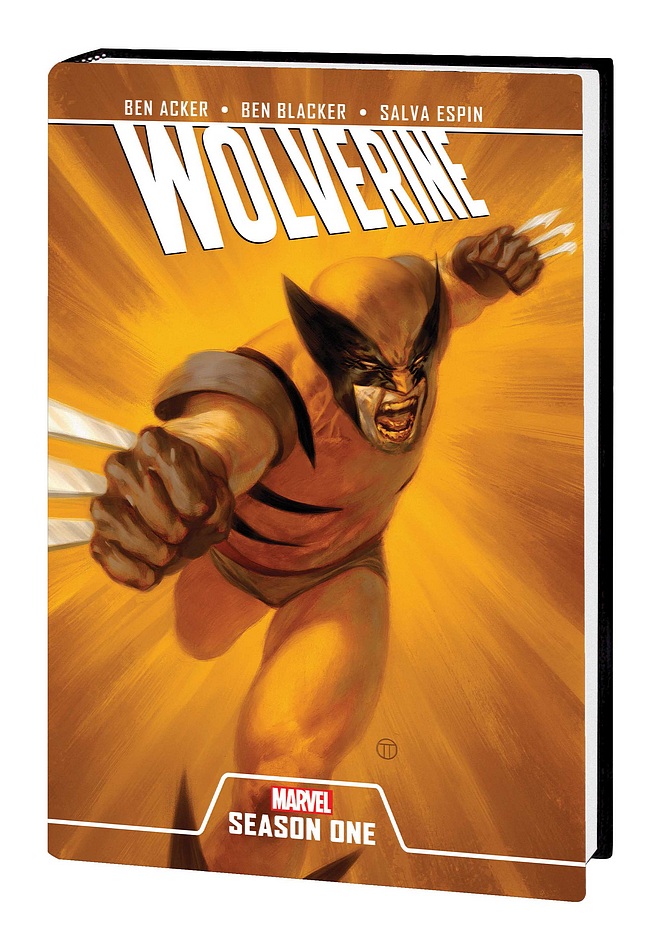 WOLVERINE: SEASON ONE PREMIERE HC
Written by BEN ACKER & BEN BLACKER
Penciled by SALVA ESPIN
Cover by JULIAN TOTINO TEDESCO
Discovered as a feral mutant prowling the wilds! Recruited as a covert operative by a secretive government agency! Destined to pursue a dream of peaceful coexistence between man and mutant! Witness the birth of the Wolverine as the man called Logan makes his journey from animalistic wildling to beloved X-Man. Including Logan's first blockbuster battle with the Hulk, as well as pivotal appearances by Sabretooth and Wendigo, this blood-splattered tale features a contemporary retelling of the Clawed Canuck's formative years!
136 PGS./Rated T+ ...$24.99
ISBN: 978-0-7851-6672-6
Trim size: standard