Marvel have released their solicitations for March 2013 including the following titles that feature Alpha Flight related characters*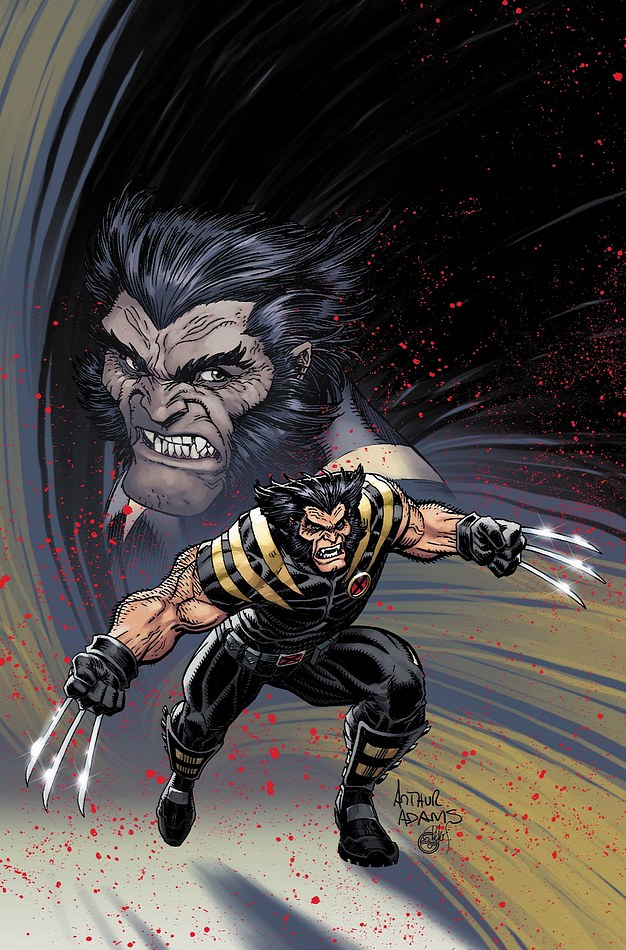 Ultimate Comics Wolverine #1 & 2 (of 4)
CULLEN BUNN (W) • RAMON ROSANAS (A)
Cover by ART ADAMS
Variant cover by AXEL TORVENIUS
• Jimmy Hudson's quest to discover the answers about his past begins here!
• What mission was Wolverine on that led to the birth of Jimmy?
• A story that will rock the Ultimate Universe's family tree forever!
32 PGS./Rated T+ ...$3.99
UNCANNY X-FORCE #3
Sam Humphries (W) • Ron Garney (A)
Cover by KRIS ANKA
Variant Cover by SALVADOR LARROCA
• This is it! Bishop vs. UNCANNY X-FORCE!
• Bishop has amazing new powers that help him take down X-Force. But how did Bishop get the new power?
32 PGS./Parental Advisory ...$3.99


X-Termination #1

DAVID LAPHAM, MARJORIE LIU & GREG PAK (W) DAVID LOPEZ (A)
Cover by ED MCGUINNESS
THE X-TERMINATION EVENT STARTS HERE!
• Joining together the teams from ASTONISHING X-MEN, AGE OF APOCALYPSE and X-TREME X-MEN, and spinning out of the pages of UNCANNY X-FORCE.
• AOA Nightcrawler just wants to get home...and he doesn't care if he takes out our world to get there.
• Wolverine versus Nightcrawler!
32 PGS./Rated T+ ...$3.99
ASTONISHING X-MEN #60
Marjorie Liu (W) • MATTEO BUFFAGNI (A)
Cover by GIUSEPPE CAMUNCOLI
Variant cover by PHIL NOTO
(Shown)

PART 2 of X-TERMINATION EVENT!
• With Nightcrawler wreaking havoc on the very fabric of reality, Wolverine calls in his street team.
• Confronted with the doppelganger of their dead friend, will the team be able to do what's necessary to stop him?
• Wolverine versus Wolverine!?
32 PGS./Rated T+ ...$3.99
ASTONISHING X-MEN VOL. 11: WEAPONIZED TPB
Written by MARJORIE LIU & CHRISTOS GAGE
Penciled by MIKE PERKINS & DAVID BALDEON
Cover by DUSTIN WEAVER
It's the explosive aftermath to the year's most talked-about wedding! The X-Men are on the run, and Northstar accepts a deadly assignment. Meanwhile, newlywed Kyle learns the hard way marrying Northstar also meant marrying his family. And in this case, that means the X-Men! Will Kyle and Northstar survive their first married mission? Meanwhile, Susan Hatchi reveals her connection to the X-Men. How long can the team survive with her nanobombs circulating through their bloodstreams?As Hatchitech weapons start appearing around the globe and civilians are caught in the crossfire, the X-Men must make a decision: take down Hatchi or save their teammate Karma! Plus: Someone is attacking friends and associates of the X-Men, and it's up to Wolverine and his team to stop them. Collecting ASTONISHING X-MEN (2004) #52-56 and ANNUAL #1.
144 PGS./Rated T+ ...$19.99
ISBN: 978-0-7851-6415-9
*Presuming Northstar appears in X-Termination