Marvel have released their February 2013 Solicitations which include the following titles featuring Alpha Flight characters:-
UNCANNY X-FORCE #2

SAM HUMPHRIES (W) • RON GARNEY (A)
Cover by OLIVIER COIPEL
Variant Cover by KRIS ANKA
(shown)
• BISHOP VS. UNCANNY X-FORCE
• What secrets does the man with the "M" on his face bring from the future?
32 PGS./Parental Advisory ...$3.99
FINAL ORDER CUT-OFF 1/28/2013, ON-SALE 2/20/2013

ASTONISHING X-MEN #59
MARJORIE LIU (W) • GABRIEL HERNANDEZ WALTA (A)
Cover by PHIL NOTO
• Back from their honeymoon, Northstar and Kyle face a threat at home...
• ...while Northstar faces another threat all on his own!
• And deep in space, something is coming that might literally tear the team apart!
32 PGS./Rated T+ ...$3.99
FINAL ORDER CUT-OFF 2/04/2013, ON-SALE 2/27/2013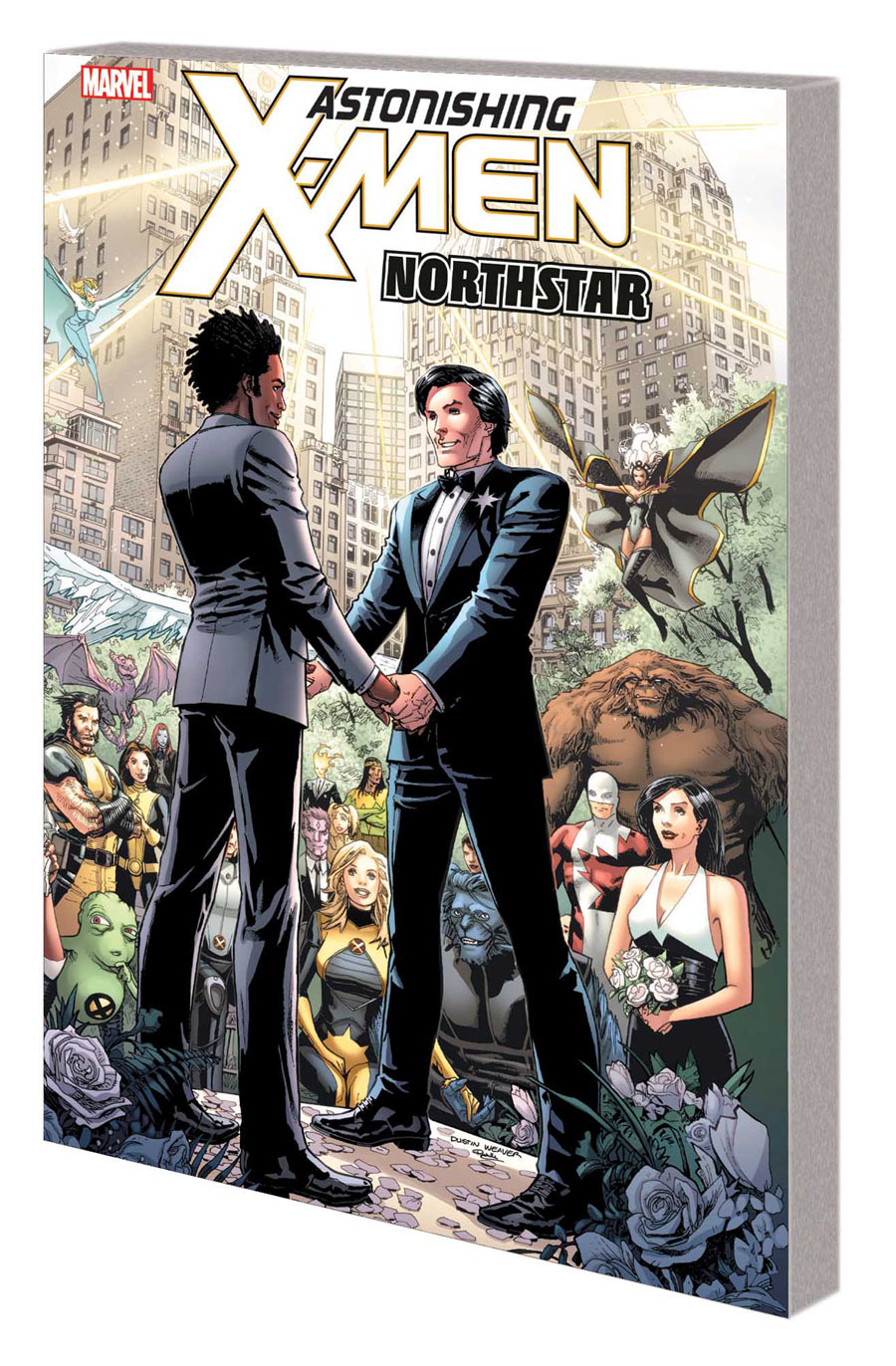 ASTONISHING X-MEN VOL. 10: NORTHSTAR TPB
Written by MARJORIE LIU, TIM FISH & SCOTT LOBDELL
Penciled by MIKE PERKINS, TIM FISH & MARK PACELLA
Cover by DUSTIN WEAVER
The Marauders return with a vengeance when Chimera leads the deadly squad against the X-Men! Karma discovers an unknown but incredibly powerful telepath is controlling their assailants, and Wolverine leads his team on an investigation that puts their minds and hearts to the ultimate test. When a psychic ambush pits the X-Men against their teammate Northstar, he learns the true meaning of devotion — as his boyfriend Kyle holds a gun to his head! Northstar's decision in the face of death will lead him to the wedding that the world's been waiting for — if he can survive a harrowing battle against his teammates and the love of his life! Plus: the classic landmark Marvel moment when Northstar publicly announced that he is gay. Collecting ASTONISHING X-MEN (2004) #48-51, ALPHA FLIGHT (1983) #106 and material from NATION X #2.
136 PGS./Rated T+ ...$19.99
ISBN: 978-0-7851-6180-6
FINAL ORDER CUT-OFF 1/07/2013, ON-SALE 02/27/13