Comics Alliance have an
exclusive look
at the first cover to January's Uncanny X-Force (2013) #1 by Olivier Coipel as well as a
look at the character designs
by Kris Anka with his thought process and comments from series writer Sam Humphries .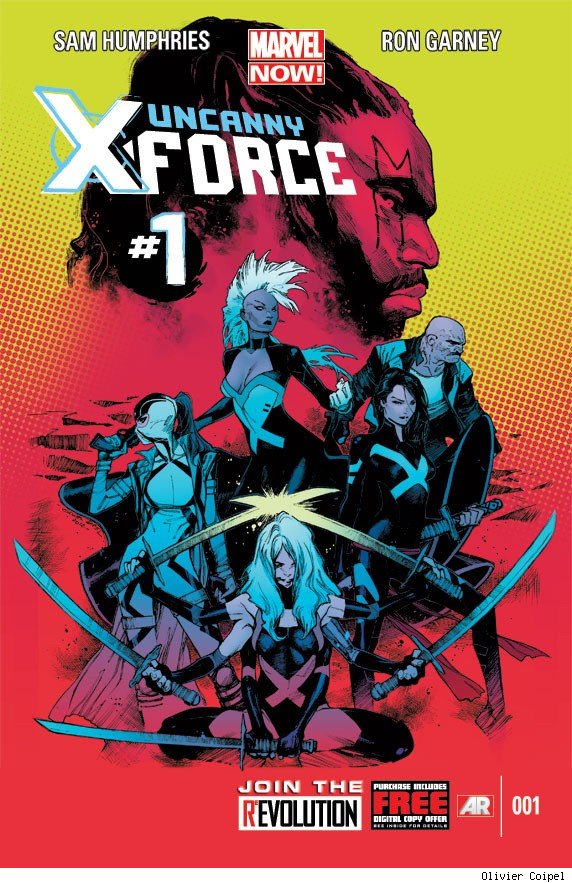 KA: Puck was an incredibly hard one to nail down because we were looking for both equal elements of superhero and a rugid, tough outdoorsman. He had to look like if he took off his jacket, he could fit in both the wilderness and at a bar, but if once composed, he lined right up with the rest of the team visually. Because his last costume was designed such a long time ago, a lot of care had to be taken in trying to update him into the modern age, while also retaining the "puck"-ness of him. I also tried to give him a Walter White goatee, but Nick was having none of that haha.

SH: Puck is a bad ass. Dude was a bouncer in the middle of nowhere, Canada. He might be short but he's rarely in a situation where he can't kick some ass. Puck is not a clown. No more skull caps, furry thighs, no more giant letter "P" on his chest!
For the full interview, visit
Comics Alliance
.