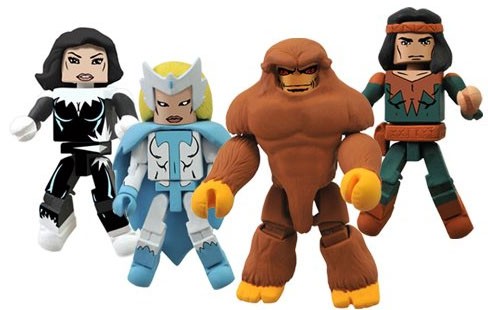 As
confirmed by AFX back in July
, New York Comic Con 2012 will see the release of the second limited edition Alpha Flight Minimates collection.
The
NYCC website has now been updated with the details
of exactly where to get them:
Action Figure Xpress, AFX


Booth(s):
556
Marvel Minimates Alpha Flight Box Set #2
Category:
Toy
Canada's answer to the Avengers, Alpha Flight is a team of super-powered individuals united by Canada 's Department H to deal with threats to their homeland. This second set completes the original Alpha Flight team with Sasquatch, Snowbird, Talisman, and Aurora!