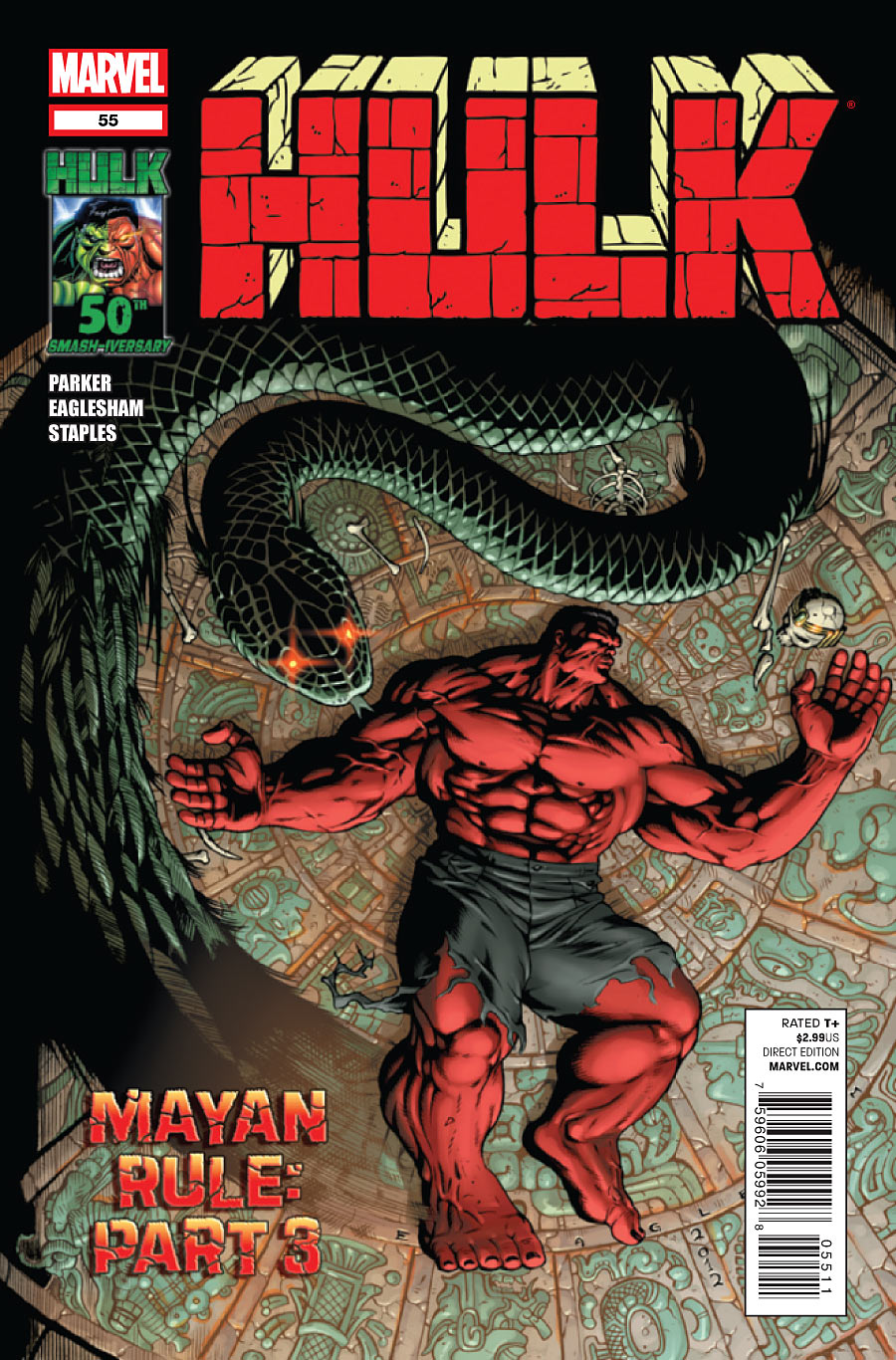 Marvel have released a 4 page preview of next week's Hulk #55, the third part of Mayan Rule featuring Alpha Flight.
Story by Jeff Parker
Art by Dale Eaglesham
Colors by Val Staples
Letters by VC - Clayton Cowles
Cover by Dale Eaglesham, Val Staples
• The hands of the doomsday clock race towards MAYAN RULE!!!
• Former Avengers arrive to help stop the end of the world as more Mayan gods return.
• Rick "A-Bomb" Jones falls in battle!