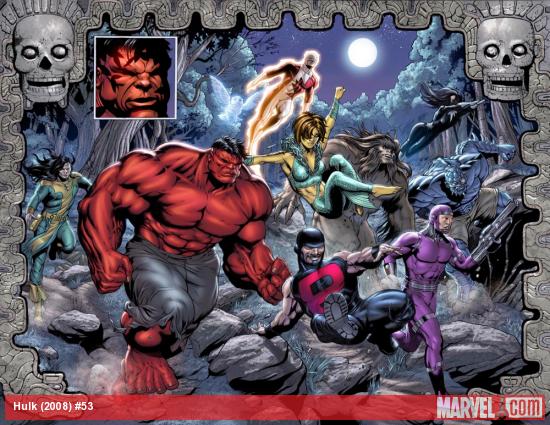 At today's Next Big Thing panel at
Wondercon 2012
Marvel announced that Alpha Flight's next appearance will be in the pages of
Hulk, drawn by none other than Dale Eaglesham!
Beginning with HULK #53 this June, writer Jeff Parker and artist Dale Eaglesham pit Red Hulk, Alpha Flight, She-Hulk and more against Mayan gods intent on causing the end of the world.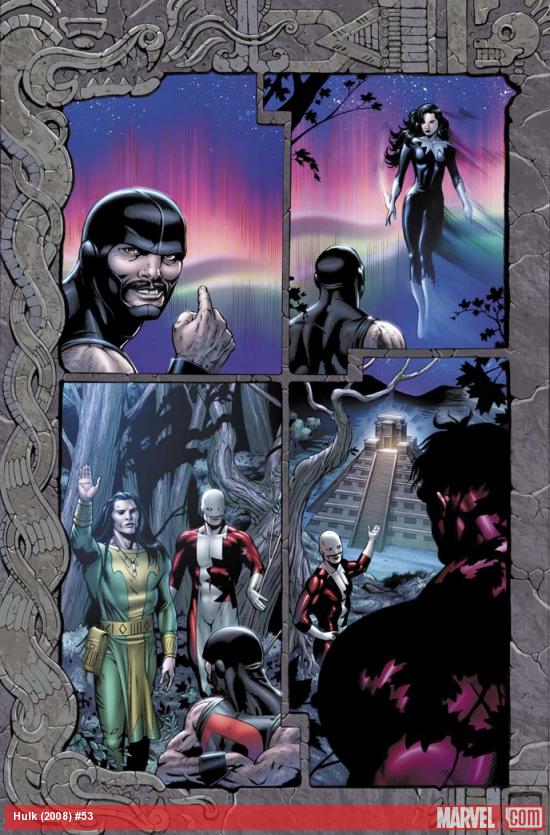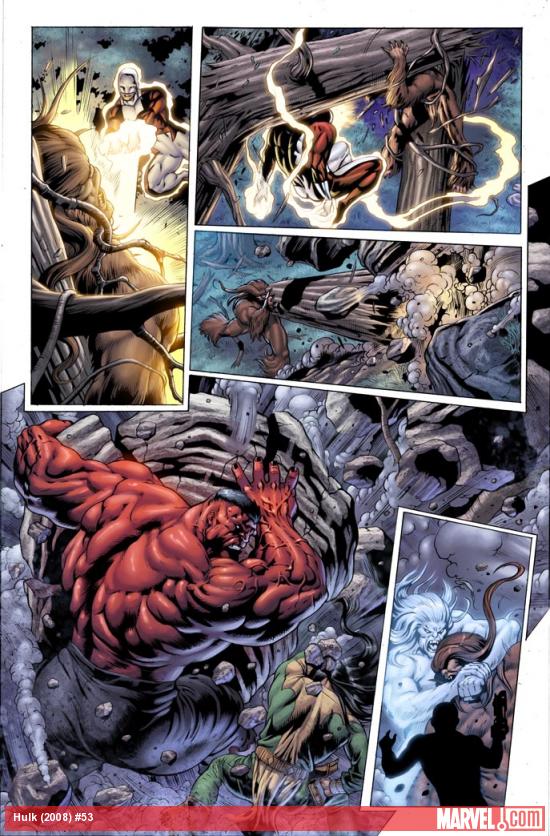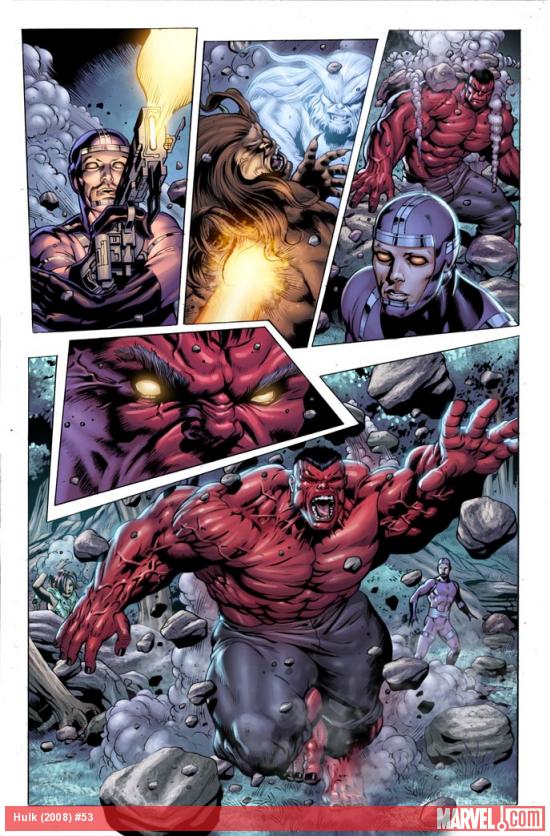 http://marvel.com/news/story/18294/wondercon_2012_hulk
Hulk, A-Bomb and Machine Man will also team up with members of Alpha Flight and the She-Hulks, who Parker says all join the ruckus organically, but notes that Eaglesham's run on ALPHA FLIGHT definitely influenced their appearance in this book.

"Once I found out [Dale] could do it, I didn't want to miss the chance to connect to the ALPHA FLIGHT stories he just did," Parker says. "So we pick up right from that series with him, [Greg] Pak and [Fred] Van Lente with the Canuck Brigade!"

"I really hated to see ALPHA FLIGHT end, I could have kept drawing that book for years," Eaglesham says. "So it was a huge and very pleasant surprise to find out they would be in this arc. I didn't even know that when I accepted the gig! I thought it was all over, but I got to draw them again. Bonus!"
UPDATE: Brief interview with Parker & Eaglesham at Newsarama:
http://www.newsarama.com/comics/wond...eaglesham.html
Nrama: The story incorporates a lot of interesting characters, mainly ones that are a little lower on the radar, like Machine Man and Alpha Flight. How did you go about picking the characters for this story? And between this and the many characters you've worked on in Thunderbolts, do you find that you have a natural fondness towards the less-featured Marvel characters? Parker: I thought it would be cool to have Dale transition over with the characters he was just drawing, and that readers might appreciate it too. We also want to show you can have a big blow-up event without the usual cast.

Nrama: Dale, do you enjoy that challenge of handling multiple characters at once and having it all "make sense" on the page?

Eaglesham: I do, actually. I love team books. Large casts can get exhausting but a large palette of characters to choose from is the penciler's delight. I especially like it when I get to work with a team book for a while, on a monthly rather than just an arc. I like to have the time to develop each character to their fullest potential, and I mean to a point where you begin to discover all their little quirks that make them unique. Alpha Flight was such a joy to work on — fun, varied characters. I really wish it had become a monthly and that I could have stayed on it!
And another at
Comic Book Resources
:
General Ross might not be aided by the Avengers, but he will have allies. Helping him fight the Mayan God invasion are A-Bomb, Alpha Flight, Machine Man and the She-Hulks. How did you go about putting this team together? Are these all characters Ross has a past connection with?

Parker: Once [editor] Mark Paniccia said I might be able to work with Dale Eaglesham and that "Alpha Flight" was wrapping up, it seemed a perfect place to connect. We pick right up with what he and [writers] Greg Pak and Fred Van Lente were doing in their series. AF are right out of that story at the beginning of this one.
As for A-Bomb, he's the catalyst for this whole story, if you were reading the backups in Hulk last year. The Mayans were trapped physically, but able to project their minds out until they found a willing hero to trick in Rick Jones. She-Hulk and Lyra tried to stop him from freeing them, but just aided in breaking the Mayans out. At the start of this arc, the three have been on the trail of the escaped gods for a while.

Dale, how does it feel to return to Alpha Flight?

Eaglesham: I love it. I was really disappointed to see the book end after its 8-issue series. I thought I wouldn't get to draw them again, so this was a very pleasant surprise. I didn't even know they would be in this arc; Jeff and Mark Paniccia surprised me with it.
A few more plot details over at
MTV Geek
:
Geek: Someone like the Red Hulk has to be pretty desperate to ask other people to help him out… What drives Rulk to assemble his team?

JP: It actually goes the other way, A-Bomb (Rick Jones with muscles and body plates) comes to Red Hulk. And from there Alpha Flight are brought in because Ross follows international protocol and alerts his counterparts in another involved nation, Canada of course. More heroes you haven't seen in quite a while get pulled into all this before it's over.