Marvel have released an early look at the solicitations for it's X-family titles:
http://marvel.com/news/story/17839/first_look_x-men_march_solicitations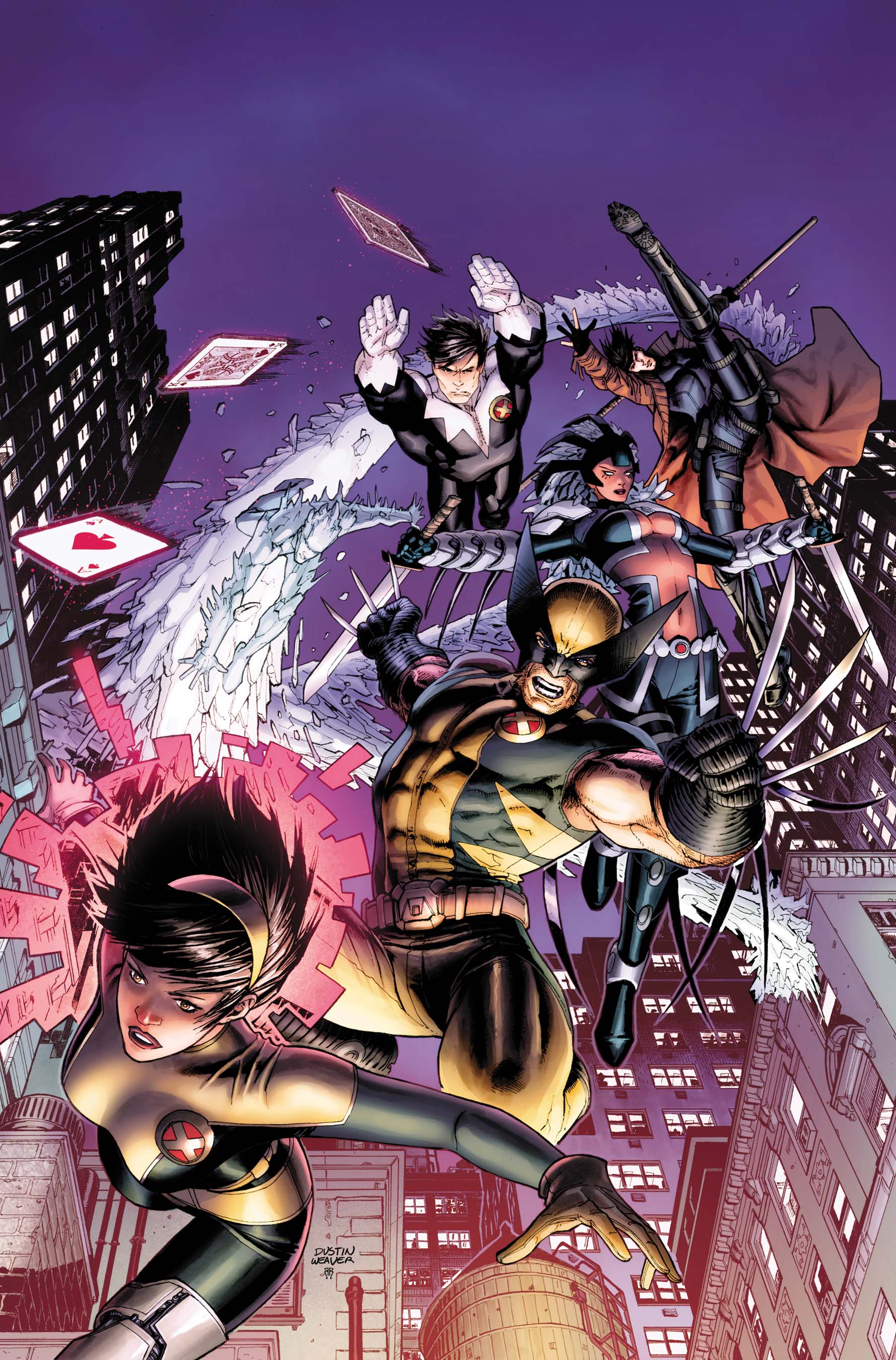 ASTONISHING X-MEN #48
WRITER: Marjorie Liu
ARTIST: Mike Perkins
Cover By Dustin Weaver
Amazing Spider-Man 50Th Anniversary Variant By Tba
• New Creative Team! Best-Selling Author Marjorie Liu And Mike Perkins (The Stand)
• The X-Men Return To New York City, But It's Not A Social Call
• Don't Miss The First Chapter Of What Will Be The Most Controversial Story Of 2012!
32 Pgs./Rated T+ …$3.99
X-MEN LEGACY #264
WRITER: Christos Gage
ARTIST: Rafa Sandoval
Cover By Mark Brooks
• Featuring Mimic And
Weapon Omega!

• Weapon Omega Is A Mutant Time Bomb, Ready To Explode…And He's Just Shown Up On The Doorstep Of The Jean Grey School For Higher Learning. How Will The X-Men Disarm Him Before He Detonates?
32 Pgs./Rated T+ …$2.99
X-CLUB #4 (Of 4)
WRITER: Simon Spurrier
ARTIST: Paul Davidson
Cover By Rodin Esquejo
• The X-Club Fights Nazis! With Science!
• And The Villain Responsible For Framing The X-Men Is Revealed…
32 Pgs./Rated T+ …$2.99
UPDATE:
April's Solicits give us #264's Cover: