After the recent X-Men Regenesis teasers giving the new teams for the X-books post Schism, Alpha Flight fans were left wondering as to the fate of Madison Jeffries given he wasn't available for use within Volume 4 (and to Northstar's two team status).
Today Marvel has released a
first look at December's X-Men Solicitation
s which includes the following Solicit: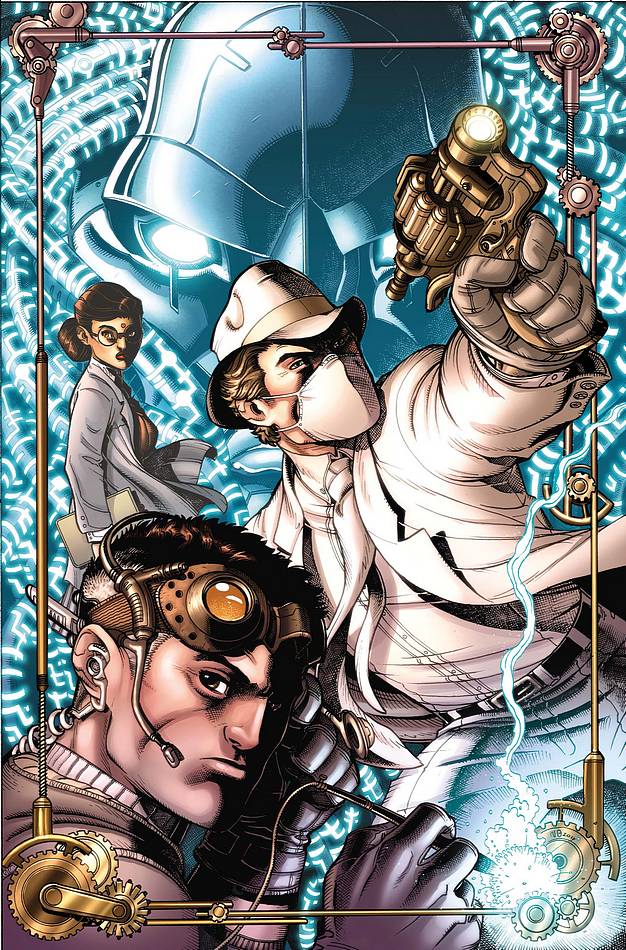 X-CLUB #1 (of 5)

Written by Simon Spurrier
Penciled by Paul Davidson

Cover by Nick Bradshaw

"WE DO SCIENCE!"
In the wake of SCHISM, the X-Men's Science Team takes it upon themselves to make a gesture of goodwill on behalf of mutantkind and better the world…using SCIENCE. But just as construction of the X-Club's state of the art space elevator nears completion, chaos erupts! And it appears to the world that mutants are to blame. Can Dr. Nemesis, Madison Jeffries, Kavita Rao and Danger clear the X-Men's name before their experiment backfires? Don't miss this new limited series that will surely change how you look at the X-Men and the Periodic Table of Elements FOREVER!
32 PGS./Rated T+ …$2.99
Written by the capable hands of Si Spurrier who was responsible for the X-Club's outings in X-Men: Blind Science (with art by Paul Davidson too), X-Men: Smoke & Blood and the splash page bio in the Origins of Marvel: X-Men Oneshot, this limited series should please any Jeffries fans.
Keep your eyes on AlphaFlight.net in the forthcoming months for an interview with Si Spurrier, and to whet your appetite here's what he told us on
twitter
:
it is my great hope that you guys are going to be very pleased with some developments in this series...
Let the speculation begin!