Marvel
has updated it's
catalog of items shipping in September
Updated with #4 full Variant
cover
from Comic Book Resources. Possible Spoilers.
If you choose to have #1 Spoiled, highlight the whited-out text.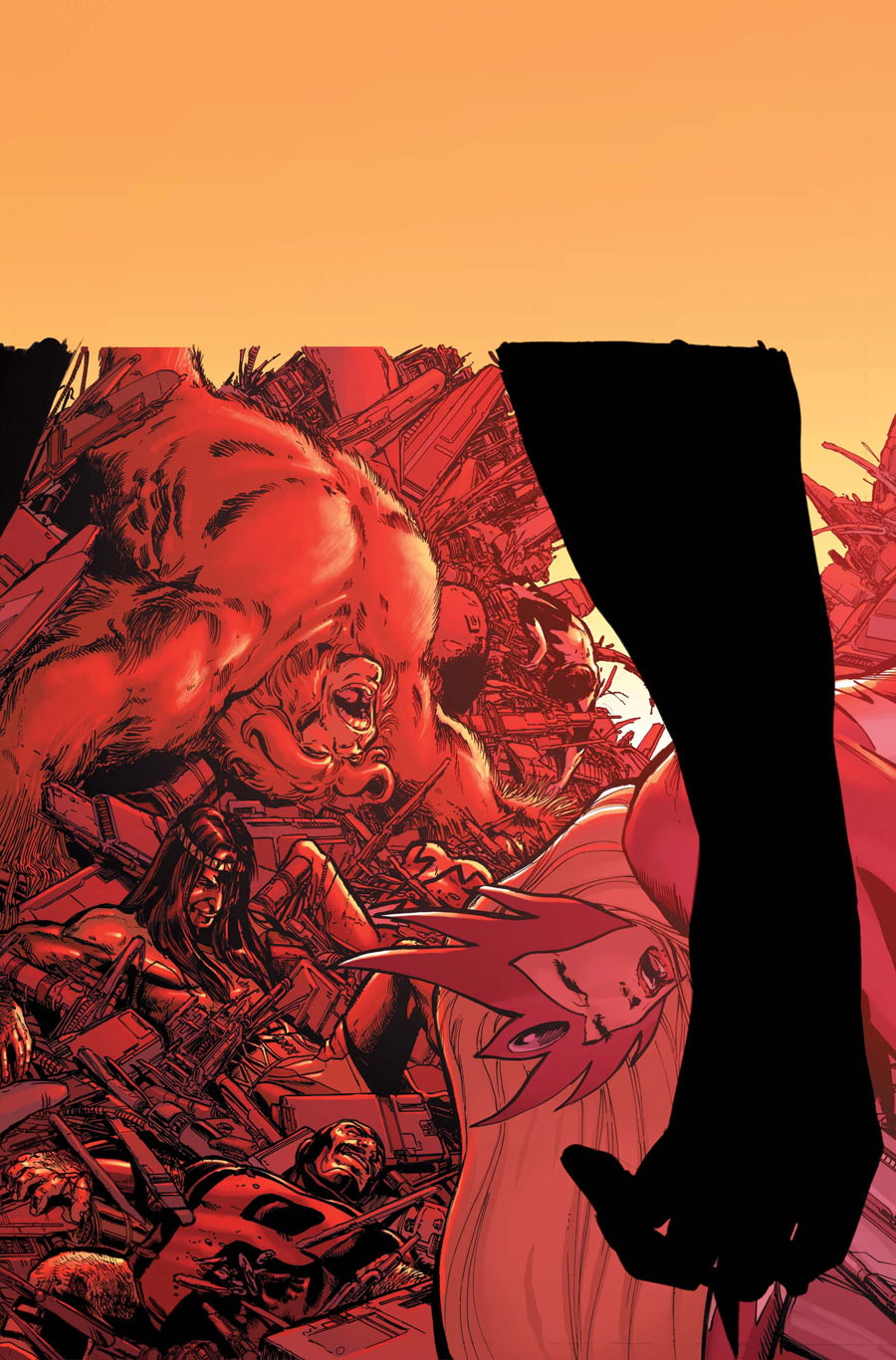 ALPHA FLIGHT #4 (of 8 )
Written by FRED VAN LENTE & GREG PAK
Penciled by DALE EAGLESHAM
Cover by PHIL JIMENEZ
Variant Cover by DALE EAGLESHAM
FEAR ITSELF TIE-IN!
The fight against the Flight continues! As our heroes fight to survive their own country hunting them down the traitorous Vindicator creates a team of her own, gathering a group of former enemies of Alpha Flight into the deadly ALPHA STRIKE! However, the remaining Alphans reach out to some unusual allies of their own. Marvel All-Stars Greg Pak and Fred Van Lente, along with artist extraordinaire Dale Eaglesham, continue their highly-anticipated resurrection of the fan favorite title, ALPHA FLIGHT!
32 PGS./Rated T+ …$2.99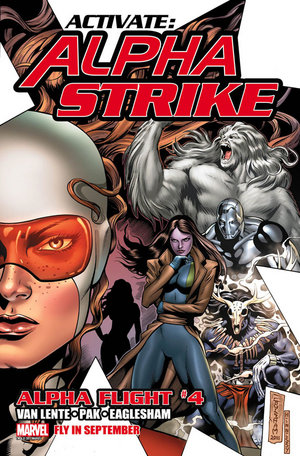 Listed for release on 28th September is
Alpha Flight Classic Volume 2
ALPHA FLIGHT CLASSIC VOL. 2 TPB
Written by JOHN BYRNE & CHRIS CLAREMONT
Penciled by JOHN BYRNE
Cover by JOHN BYRNE
John Byrne writes and draws Alpha Flight's early adventures! See such unlikely heroes as Puck, Sasquatch, Northstar and Guardian take on the threats of the Super-Skrull, Omega Flight, the Master of the World and the Plodex! Plus: Alpha Flight origins, Marrina falls in love with Namor, and a team member's death! And not one, but two takes on the classic X-Men adventure in which Weapon Alpha tried to take Wolverine back to Canada! Collecting ALPHA FLIGHT (1983) #9-19 and X-MEN (1963) #109.
296 PGS./All Ages …$29.99
ISBN: 978-0-7851-3125-0
Full Solicits Available at:
http://www.comicbookresources.com/?p...ticle&id=32779
http://www.newsarama.com/comics/marv...ns-110614.html