[table] [TR] [TD]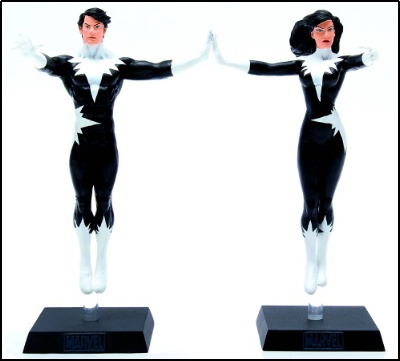 [/TD] [/TR] [TR] [TD]At the
CMFC blog...Northstar and Aurora are officially in!
They may be a double-pack special, they may be individual figs in the next extension, but they are definitely in.[/TD] [/TR] [/table]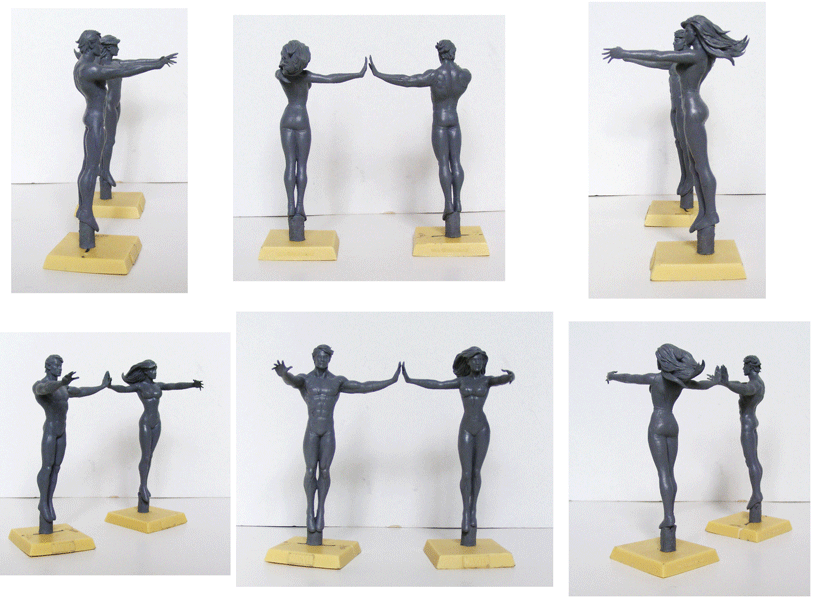 Please understand that I can not guarantee these will be a double pack, but if not, they will be in 181-200.
I give you Northstar and Aurora sculpts. I really hope you guys like what we've gone for. The blocks under their feet will eventually be small clear pegs to give the illusion they are flying/floating.
To echo sentiments posted elsewhere on these forums, it's a good year to be an AF fan.
UPDATED 21st October:
The issue has just been solicited in
November's Previews
, due for a US/Canadian release in April 2012, which should see an earlier shipping in the UK;
CLASSIC MARVEL FIG COLL MAG SPEC #27 NORTHSTAR & AURORA
Northstar
and
Aurora
are two of Canada's greatest heroes. Twin mutants of exceptional power, they're leading members of
Alpha Flight
, Canada's premier Super Hero team... and the latest
Classic Marvel Figurine Collection Special
is a unique chance to collect figurines of both characters! Cast in lead, hand-painted and individually numbered, the double-pack of figurines is accompanied by a 20-page magazine filled with the history of the characters and a behind-the-scenes look at their creation. It also comes with a huge double-sided poster and is a must have for any
Marvel
fan!
| | | |
| --- | --- | --- |
| In Shops: 4/25/2012 | Item Code: NOV111182 | SRP: $28.00 |