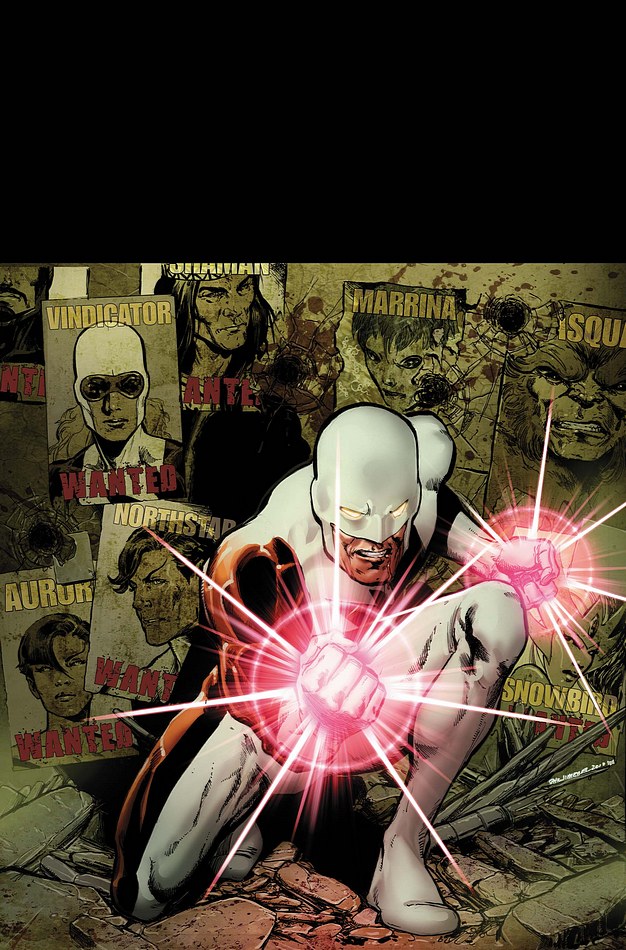 ALPHA FLIGHT #1 ( of 8 )
Written by GREG PAK & FRED VAN LENTE
Penciled by DALE EAGLESHAM
Cover by PHIL JIMENEZ
FEAR ITSELF TIE-IN
A FEAR ITSELF maxi-series spinoff! Do you fear...your country turning on you? Alpha Flight has long been the protector of an entire nation...but what happens when that nation needs to be protected from itself? New York Times best-selling authors Greg Pak and Fred Van Lente, along withred-hot artist Dale Eaglesham, bring back the team you demanded—the original Alpha Flight! Sasquatch, Snowbird, Northstar and Aurora have been joined by their revived allies Guardian, Vindicator, Shaman, and Marrina as the paragons and protectors of an entire nation
. But as FEAR ITSELF takes over, their own country turns on the Flight and brands them traitors for the shocking actions of one of their closest allies. As the borders close and an entire nation hunts them down, will the newly reunited Alpha Flight survive?
40 PGS./Rated T+ ...$3.99
(ON-SALE 6/8/11)
EDIT 30/4:
Eaglesham Variant for #1 Confirmed
MAR118215
ALPHA FLIGHT #1 (OF 7) EAGLESHAM VAR FEAR (PP #969)
PI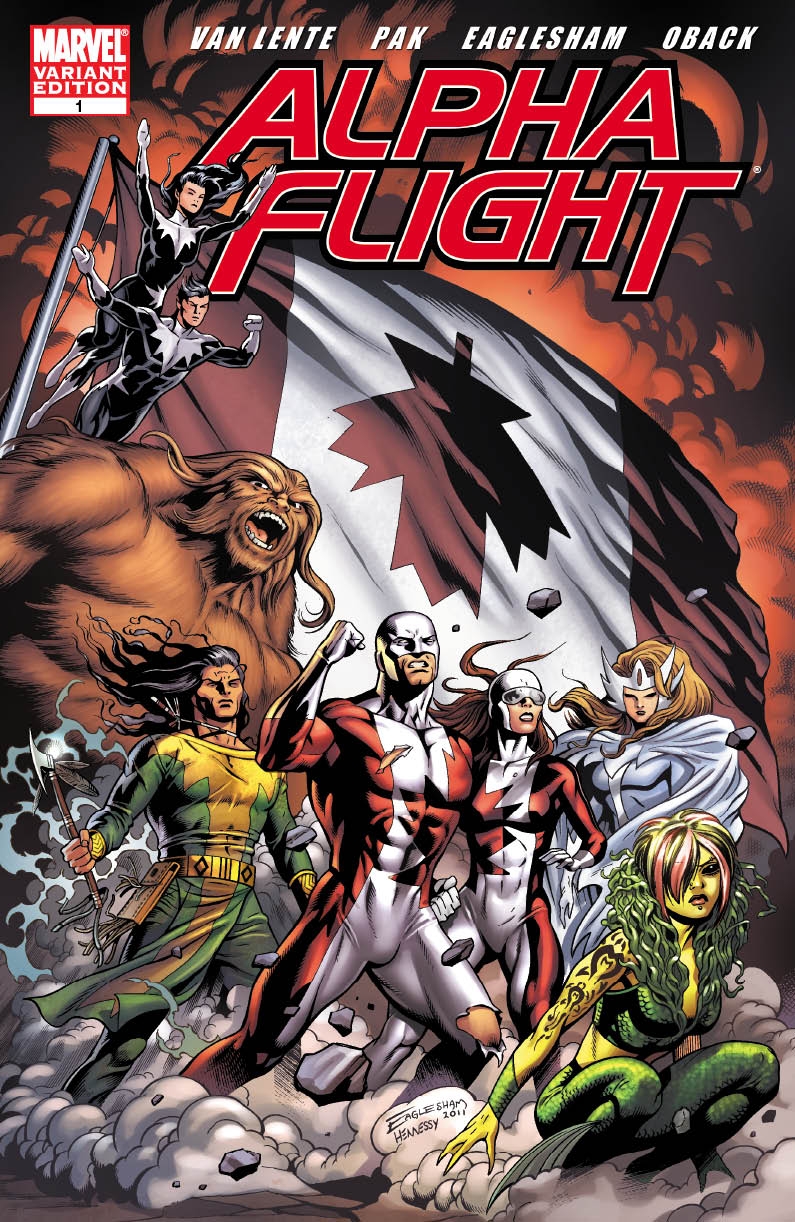 Marvel is pleased to present your first look at artist Dale Eaglesham's variant cover to ALPHA FLIGHT #1 (of 8 ), featuring the return of Canada's greatest heroes! As the shadow of Fear Itself falls across the globe, will a nation turn to – or turn on – Alpha Flight in their greatest hour of need?
"I've always wanted to do ALPHA FLIGHT, but didn't think I'd ever get the opportunity, so I'm very excited about this," said Eaglesham. "This is the ideal team book - the characters have such depth and are so unique, so colorful. We have the heroic and iconic in Guardian, Snowbird and Northstar, for example, along with some quirkier heroes like Sasquatch and Marrina. As an artist, this is something I can really sink my teeth into and I'm loving every minute! With Greg and Fred writing, we also have some very topical, gripping and moving stories. I think the fans are going to fall in love with this book. I know I am."
Discover why the team still stands tall as the greatest heroes of the Great White North, only in ALPHA FLIGHT #1 (of 8 )! No fan can miss the thunderous return of a legendary Marvel super team this June!
ALPHA FLIGHT #1 (of 8 )
(APR110547)
ALPHA FLIGHT #1 (of 8 ) EAGLESHAM VARIANT
(MAR118215)
Written by GREG PAK & FRED VAN LENTE
Penciled by DALE EAGLESHAM
Cover by PHIL JIMENEZ Variant
Cover by DALE EAGLESHAM
FOC – 5/16/11. On Sale – 6/8/11