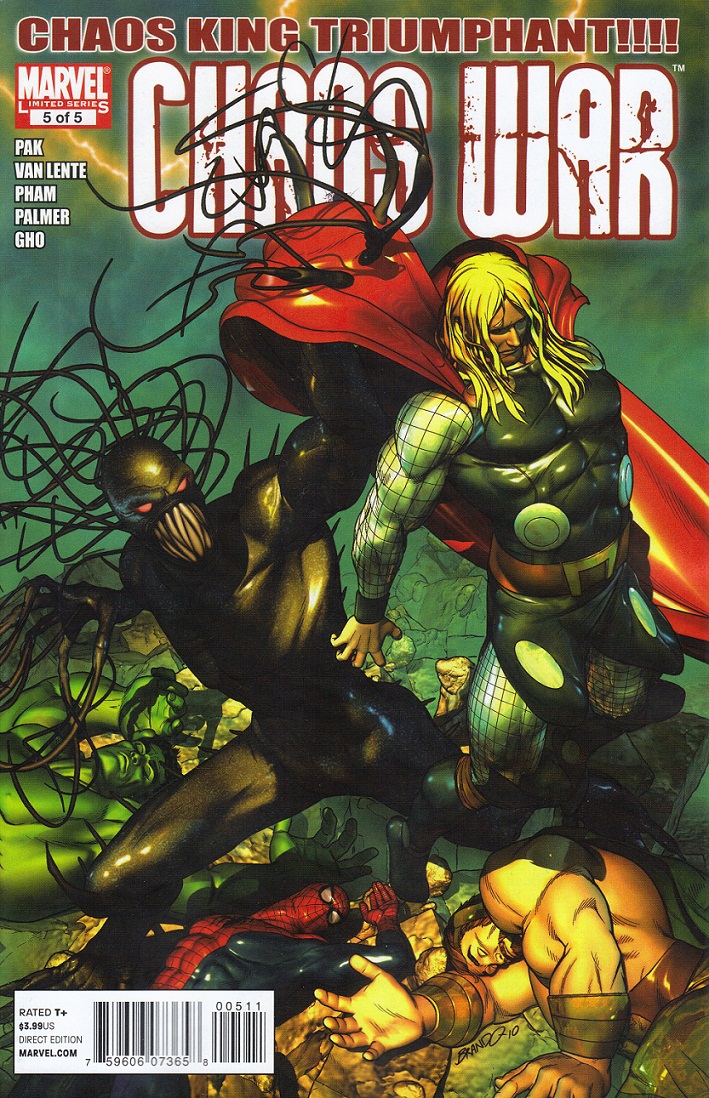 We've already seen from the
preview pages
that at least two Alphans appear in Chaos War #5 (as indicated at the end of the Chaos War: Alpha Flight oneshot) but the question of whether of not they, and the rest of the team, would come back to Earth alive or go back to their pre-Chaos War state of death at the hands of The Collective has been on the minds of all Alpha Fans since the news of the oneshot.
Today sees the release of Chaos War #5 and the answer to that question....
After the opening page of #5 we see very little of Alpha Flight, which is understandable given that it's Hercules' story, until near the end.
Guardian is shown with a few more lines, giving some leadership commands and strategies to characters such as Yellowjacket and Hulk during the final battle with the Chaos King, which is a pretty respectful cameo considering the way he died and also used at the end as a way for Amadeus to explain how Herc managed to defeat the Chaos King - "You know, I actually
am
a rocket scientist but what just happened?"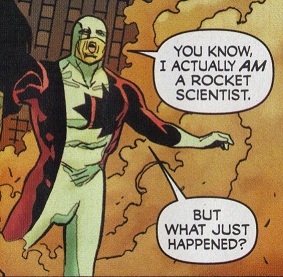 Not entirely sure about the accuracy of that, but again it establishes Mac as one of the brains of the Marvel Universe, as the opening page did for Walter.
After the battle is over Herc then uses the last of his Godpower to heal the Earth and restore it to how it was before; all the sleepers awaken, and all the dead go back to their eternal slumber....
... EXCEPT for one lone team of figures - Alpha Flight (though strangely Heather appears to be missing from the group shot)!!!!
That's right people; they made it!
Kudos to Greg Pak, Fred Van Lente, Jim McCann and all involved in one of the least convoluted resurrection stories I've read.
Here's to more AF in 2011 and beyond! Maybe in the all new Herc series to start with?