Alpha Flight.Net : First of John, I feel it's only right that I fess up to being a little more than vocal regarding your tenure on Alpha Flight and there is probably plenty of documentation out there on the net to verify that

John Calimee : Thank god I don't know how to read.



Alpha Flight.Net : So before we begin, I would like to say thank you for agreeing to chat with me about Alpha Flight.

John Calimee : Good to chat with you. And to think I buried those pages somewhere in the dark recesses of my mind. Sure, I'd be glad to chat with you on the subject. And comics in general.

Alpha Flight.Net : So to start off, a standard question, what was your first introduction to comics?

John Calimee : My first introduction to comics was during the Ditko/Lee Amazing Spider-Man run. I remember it as issue #23. My sister was traveling downtown to do research for a high school paper and had to take me along. She let me buy a comic book as a way to keep me occupied on the bus. It was a peak moment in my life. My eyes were wider than saucers. A "kid" -like me!- who could climb walls, shoots webbing and battles the fiercest villains imaginable. I was hooked, line and sinker. There was a magic in those early Marvels that no print media has touched since. In my mind's eye, I can still picture the news stand I bought the comic from, as well as the bus ride home completely absorbed in Ditko's wonderful, colourful world.

Alpha Flight.Net : Was it this introduction that persuaded you that becoming an artist was what you wanted to do?

John Calimee : I didn't decide to take Art seriously until a few years later, my junior year in high school. I was seriously contemplating becoming a priest. It was during a Jesuit retreat that I read my first Jack Kirby Fourth World comic. It was after
'lights out' and I could barely make out the pages by the dim reading lamp. Jack's new style blew my mind. I have always loved his work. The idea that there was even MORE potential beyond the great work he'd already given us at Marvel....! -I had to be a comic book artist. When I first showed my pages to a Marvel editor, it took him all of three seconds to say: stop imitating Kirby. I was shocked. Everything I drew was in the Kirby manner, blunt fingers and all. It never entered my mind to imagine working any other way. Not to mention being hugely spurred on by Barry Smith's early work. Barry produced a wonderful, kinetic riff on Kirby's style and I wanted to do just the same. Suddenly, I was left without a style! And the styles of artists entering the field didn't interest me one bit. I began to draw in a representational manner by default. To this day I feel I don't have a style. Although that may be changing. Style is a function of synthesis, a sort of visual short hand. Many pencillers fans believe to have a 'style', work in a borrowed manner, aping an already developed style or artist. But having a truly, personal style comes from translating assimilated information and developing a short hand in response to it. So one is working from understanding rather than reaching for reference. Be it a photo, Japanese comic book, whatever. Very few artists fit that category. It is popular affectation rather than a true understanding of the way reality works. Which is probably the reason I was told to drop the Kirby? "Go learn something, kid."

Alpha Flight.Net : You say that you were seriously considering becoming a priest, was it your love of art that dissuaded you from that?

John Calimee : Comics didn't end my aspirations to become a priest. It simply made the decision easier to live with. It took a bit of growing up for me to realise I lacked sufficient faith to by into the whole doctrine. Although it's idealism appealed to me. America was in such a chaotic mess in the late 60's and 70's. Race Riots. The War. (Some things never change.) Emerging gangs and poverty had a death grip on the neighbourhood where I grew up. In that grim environment, the idealism of the Jesuits -and Comics- seemed mighty appealing.

Alpha Flight.Net : Can you see any similarities in today's America?

John Calimee : I would be hard pressed to compare America circa 1969 and America today. My world view doesn't really permit it as I see the present as almost an alternate universe compared to the world today. Some of this is a reaction to both of my parents being deceased. Not having my mom around is such a surreal contrast to life before. It feels as if they are two separate realities. -It's almost a cliché to hear a parent say "back when I was your age." These comments are more profound than the due they are given because they are statements of awareness. Reality now is a world away from the past. Young people today can't image a world without colour TV or tanks rumbling through urban streets.

Alpha Flight.Net : What about similarities in comics?

John Calimee : I may be biased but I don't see Comics now being anywhere near as inspiring as they were in the formative years of Marvel. Popular perception is that everything now is better. Technology and comforts seem to endlessly improve. So it's easy to think things are on par or better than the past. In most cases this might be true. But there's nothing being published to match the excitement of Marvel's birth. The first appearance of Galactus, The Silver Surfer, SpiderMan, Professor X. Characters then exhibited a moral simplicity as still managed to be inspirational. Reed Richards was cool. Peter Parker doubted much in his life but his nature was a pure as Superman's, and both were cool.

Today, Superman as a goody, goody equates to being boring. The division between hero and villain have blurred in American culture. One has to be a bad-ass in order to be cool. The tough guy with a heart of gold. As I sat in the theatre watching the movie Serenity , I wanted Josh Whedon to lose his license to write when he had the "hero" kick a man off the rail of his craft and then shot the guy dead. With 'friends' like this, thank god for enemies.

It plays well to the popular crowd but it's hardly inspiring. There's nothing appealing there. Do you know if Josh Whedon had served in War? Watched the friend next to him get his brains blown away? If he's seen the life of a man slip away due to his own hands? If he had, I doubt he wouldn't write his heroes this way. Jack Kirby fought the real deal. Tolkien knew the meaning of War. They meant it when they separated good from evil. And they managed to make good explicitly cool without blurring the two. This culture has suffered nothing save being deprived of cell phones during sleep. Heroes and villains are blurred for thrill points. Or perhaps not. I believe this grim and gritty nonsense is a cultural reaction to a conflicted culture here in the States. One half the nation is at total odds with the other half. What is 'up' to one side means 'down' to the other. There is NO common ground. In the back of everyone's mind is this nervous undercurrent that we're going to pay . We don't know if we're good or bad. In film, our national fear of Communism translated into Aliens conquering Earth. Now we get grim and gritty heroes one can barely distinguish from the villains. There's energy in it for awhile, but no substance. It's just a trick. And the reader -or viewer- is left with the feeling they've seen this plot point a million times over. And they have. This is not the sort of thing that gets a wide audience chomping at the bit for the next instalment.

Alpha Flight.Net : Apart from Kirby any other artists that may have inspired you?

John Calimee : Regarding Inspiration. I was a huge fan of everything Marvel. Jack Kirby represents everything I love about comics. To paraphrase O'Neil, I studied Kirby like you'd study the Bible. Ditko, Romita, Buscema, Colan, Steranko. I could do a pretty mean imitation of Colan back in the day. And a fair amount of Steranko. In fact, I believe pencil samples with Steranko-esque mannerism is what first caught the eye of someone at Marvel. Still, Jack Kirby had the greatest influence. He was and always will be the finest talent to ever work in the industry. I took a few years before I discovered DC's great talents. Gil Kane is a brilliant man. Joe Kubert's work struck me as emotive, sensitive and the best DC had to offer. Enemy Ace? I loved Enemy Ace. -As well as Neal Adam's Dead Man.

Jack Kirby made me love Art. I went to college to study Art. And I became another statistic in the tragedy that is Art education in America. Almost nothing is taught. And what little is taught isn't taught well. Art classes were all about pouring paint down an incline. The most technical a class would get is some teacher telling you to "use the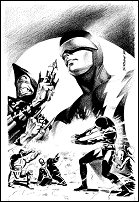 whole page." Just a disaster. Unsuspecting, I bought into the whole game. Poured paint. Used the whole page. It was a world oblivious to the needs of a comic book illustrator. I graduated with 2 degrees and had no clue how to properly set a perspective. So, I made "art" at night and worked in a cannery during the day to support myself. When DC dropped the Fourth World line, I stopped reading comic books. I went several years without looking at a single comic. By accident I wandered into a used bookstore that sold comics and discovered Steve Rude's Nexus. I was in love with comics all over again. Steve Rude is a genius. He is the best artistic talent to work in comics since Kirby.

Alpha Flight.Net : Did his work influence your work in any way?

John Calimee : My buddy Elliot might say otherwise, but I had no deliberate intent to imitate Steve Rude's style. True, I had every Steve Rude comic out and open on my drawing table. But I didn't look at his work to imitate him. I was busy trying to figure out the answer to things I didn't know how to do. When I stopped drawing with Kirbyesque affectations, I was left without a style. I had no understanding of form to invent my own way. If I couldn't imitate the King, I didn't care to imitate anyone else. So I was drawing with a naturalistic, Rude-esque attitude before I discovered Steve. But discovering Steve was like discovering Jan van Eyck and oil painting! I could not believe the level of excellence Steve had taken the natural appearance of things. Mankind is graced with men like him only once in a blue moon. I studied his work like crazy, yes. But not to imitate him. I was trying to figure out what he knew. Surface imitation, as I had done with Kirby no longer interests me. How to draw a form in rotation. That was the thing I was after.

Alpha Flight.Net : How did you go from that moment to working for Marvel?

John Calimee : As fate would have it, the inker on Nexus, John Nyberg was a fellow graduate and lived but a few blocks away from me. I tried my best to hang out in his studio when I could to get a glance at Steve's original pencils. They were stunningly beautiful. Although I suspect John didn't care for the commentary in the gutters. -Great talent can be highly demanding. I didn't know how to do what I saw pinned to the wall; but I had an idea that I could learn to do it. Nyberg moved out of the studio he was working in just as I rented and moved into a cubicle down the hall. No heat. No window. A 'toy' drawing table and me. I sat in isolation and drew pages for an entire year. That summer I went to my first comic's convention and showed my work. Only to be told, "Stop imitating Kirby."

Like everyone else, I did the convention gigs and like everyone else I got the 2 minute crit I was hoping not to hear. My break came when I got the brilliant idea of calling New York and saying to anyone that would listen that I was going to be in town and could I stop in for a look around the offices. To my utter surprise a secretary at both Marvel and DC took my message. 4 days later, Andy Hefler called back saying he'd looked at my samples and I should stop in while in town!!!!! I was on cloud nine. Then Carl Potts calls a day later saying the same thing!!!!! I was in! A blink of an eye later I was sitting in the DC and Marvel offices being absolutely star struck useless. In a nutshell, DC didn't have work. Marvel had work, but I had to pass the test. Back then, potential talent was given a six page script to illustrate. I believe there were 5 of them. These scripts were literally the try-out from hell. The working theory being, "if he can draw this. He can draw anything." The one I got featured the Avengers thwarting terrorists at an airport. One had to render multiple figures in action, in perspective, moving back and forth through an airplane. Guns firing. People screaming. Just brutal material to draw. And there I was with not a clue how perspective works. Never a word on light and shade. No compositional study. Armed with just a love for comics and the only technical things I knew: Use the whole page. Pour paint down an incline.

Alpha Flight.Net : How long where you given to do these pages?

John Calimee : The six pages had to be in the mail and back at the Marvel offices by the following Monday. It was 8 am. I sat down to draw that first Monday morning facing a sheet of official Marvel paper. So clean and white. And I drew. And I drew. And when I finally finished the page, it was 8 am. The next morning. I had worked constantly, 24 straight. Save a few breaks eating at the board. And the occasional nature break, I had worked constantly straight through the night.. I was exhausted. Punch drunk and desperate. -I have 5 more pages to do and only 4 days to do it in!!! It was the hardest I've ever worked in my life, ever. God, it turned out awful.

Alpha Flight.Net : It must have made the right impression?

John Calimee : I finished all six pages. I would never have gotten work otherwise. The drawing was awful but I have a feel for clear story telling. That was my saving grace. Out of the kindness of their hearts, I got work. Including my notorious, much vilified run on Alpha-Flight. What can I say? Yes, my run on Alpha-Flight was awful. Bad. Bad. Bad. When they shipped the pages back to me, I destroyed them as fast as I could. I had some raw talent. A trained eye could see I had some feel for story telling. All those years of reading Kirby paid off in that regard. But there was so much I didn't know how to do. I wasn't ready to work in the industry. I had two degrees from a reputable college and learned not a single useful bit of information needed for the career field I'd chosen. On a wing and a prayer, I fought my way through every page. It was like pulling teeth. My problem? Full scripts. I came into comics expecting the "Marvel method." On the face of it, what editor would risk a plot on a artist that doesn't know how to draw the human head in rotation? Not a one. -But given a plot, it would have been far easier to be visual for the sake of being visual. I think the results would have been better than what they got. It takes talent and training to translate specific words into specific imagery.

Alpha Flight.Net : As an aside, what exactly is the 'Marvel Method'?

John Calimee : In the formative years of Marvel they had little capital to work with so Stan Lee wrote everything himself. The work load would swamp anyone so he made shortcuts. He would write a brief outline of the story for the artist and then hoped for the best. Working from these brief plots, the artists were free to tell the story as they wished. Stan Lee had no clue as to what would come into the office. His job was to flesh out the pages with dialogue that flowed as seamlessly as possible. In contrast, DC had it's stories written out in full script with very specific descriptions of both visuals and dialogue. It's the difference between hiring an Illustrator vs. A graphics storyteller. Storyteller work ALWAYS has more punch and energy. Alan Moore changed all that with the success of the Watchmen. Suddenly, every writer on the block wanted to play Fellini, including Jim Hudnall. My Alpha-Flight scripts were THICK.

Alpha Flight.Net : Was this a major problem?

John Calimee : There was one Jim Hudnall issue I did, perhaps not Alpha-Flight, where an alien ship appears on the final page. Jim gave me a paragraph long description of everything the ship could not be, including metallic. The list was sooo long that by the end of it, I was at a loss for what it COULD be. Everything I visualized was on the 'do not use' list. I racked my brain for hours coming up with nothing. Half the day was wasted so I rushed a very lame effort. The editors correctly made me do it over. They fed ex-ed a sketch of an alien shape that looked like the entrails of a disembowel deer. Personally, I thought it was gross but I drew it up to scale as requested. In my mind, I was thinking it would be easier if Jim said, "come up with the weirdest thing you can come up with." And if it happened to have metal... Big deal.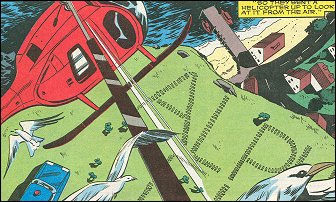 Another example: the dramatic final page where the Dream Queen shows she means business: A down shot from high above a light house. On the beach below are various types of fish -blown out of the water by the Dream Queen- their strewn carcasses spelling Alpha Flight. If we're high above a light house, even shark are going to look like guppies from that distance. Unless I drew whales. But the script specifically refers to your basic type fishies. Gak. -It would have helped if I drew the fish all bloody and 'narly, but I don't have that grim n' gritty sensibility about me. I'm more of a Carmine Infantino sorta guy. (He says smiling.)

Adding to my difficulties: the search for a photograph of a light house -bird's eye view. This is before the blessed creation of the internet and Google. I searched and searched. Not a National Geographic in the world that showed a light house from above. In the wee hours of the night, I surrendered and constructed a down shot of what a light house might look like given the clues of a straight on photograph. Mind you, I'd never had a class covering 1 pt. perspective let alone a 3 pt. down shot. I was so exhausted getting the light house in, I scrawled a few fish spelling Alpha Flight and called it a day. Management did not care for my light house. I expected to be fried, or fired for the lame rendering of fish spelling Alpha Flight.

Alpha Flight.Net : Did you get ever get fried?

John Calimee : On one of my early jobs I got an earful for drawing a page contrary to what was written in script. The point was made: draw exactly what it says. Well, there was a battle scene from Alpha-Flight where they're fighting this other team of baddies in the Edmonton Mall. Jim wrote 7 panels for the page and in each panel he described at least 5 characters slugging it out. I did the math and he described something like 50 figures fighting on that page. And I thought to myself, 'Oooooohkay. You're going to have match-stick sized figures if I do everything you've written here.'

Alpha Flight.Net : Was there any communication between yourself and James Hudnall?

John Calimee : Jim and I never spoke. I've never seen a picture of him. I have no idea what he thought of the run, other than wishing for Jim Lee. It was pointless for me to comment. I could barely keep my head above water and the scripts were 4 months plus ahead of me. Still, I'm very grateful to Carl Potts, Paul Kupperberg and every other editor I worked for. To a man they were passionate, knowledgeable stewards of the medium. I don't respect them because they hired me. For that, perhaps, they needed their heads examined. -What I respect is that within two minutes into talking with them, you knew their love and dedication to the industry. I will forever remember that.

Alpha Flight.Net : What knowledge of Alpha Flight did you have previously to your stint on the book?

John Calimee: --I came into Alpha-Fight cold. Marvel sent me comp issues of Mantlo's run and Jim Lee's to get me up to speed. On my own I picked up back issues of Byrne's run. I loved Guardian and hated to see him get the axe. Anyone but Guardian. Byrne's run on Superman were the only Byrne comics I bought as they came out. Everything else was back issue. My friend Neil tried to get me on his FF bandwagon. I tend to buy comics and just look at the pictures. He's never forgiven me for not reading Sin City.

All of this may sound like I am putting the blame on others. Not true. I'm just pointing out what I was not capable of pulling off. I didn't have the necessary chops and I shouldn't have been working. The irony is I now have the chops and there's no chance I can get work.

Alpha Flight.Net : Did fan reaction affect you ?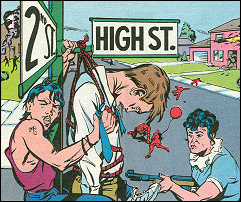 John Calimee : I do hope someday to sit on a panel of the "Most vilified runs in Comic History." -I know John Byrne expects to be on the panel. But not. As much as he thinks he's picked on, he has no clue. Afterwards, I hope to sit with Rob Liefeld and drown our sorrows in a few beers. I'll tell him about a letter I read at the Marvel offices from 3, 10 year old girls from Jersey who were dropping Alpha-Flight unless I was taken off the book. It's hard being dissed in crayon. - Let's see if Rob can top that one.

Alpha Flight.Net : How do you handle the criticism your run on Alpha Flight generated?

John Calimee : Easy. I love Art. I love Comics. I will die with a pencil in my hand. There is no place I'd rather be than working in the studio. But for the fact I have to pay a light bill, I'd work for free just for the sheer enjoyment of working on Art. I would self publish today but for the fact I can't write. I try. If I could write, sky's the limit. I can't draw for the sake of drawing. I have to be telling a story. -It's the curse of Jack Kirby. If you know an exorcist, please send them over.

Alpha Flight.Net : Earlier you said that there was no chance of work, could you elaborate?

John Calimee : Lots of things work against me. One, the competition is fierce. Back in 1950, comics were the work of last resort for an illustrator. Today, Illustration is dead as a field and colleges are pumping out majors who put drawing comics at the top of their aspirations, not as a last resort. Two, you're either a legend or they serve youth. Youthful aren't your fathers comics or anything that looks like your father's comics.

Alpha Flight.Net : How do you see comics today?

John Calimee : One difficult problem facing any Comic, particularly comics about super powered beings is the need to create internal logic for something that flies in the face of logic. Would I really not recognize Clark Kent's face because he's wearing red and blue jumpers? If you invent a machine that could transport objects at the blink of an eye, wouldn't you rather race for a patent and incorporate rather than using said invention to knock off a bank? Putting on long underwear and a mask makes no sense what so ever in our world. The writer, artist, editor have to invent a plausible reason for people in the story to act as they do. What is plausible changes from era to era.

The more important challenge, and the challenge most neglected in popular media is that stories exist for one reason: to tell us something about the human condition. To do less than that is to create product that is emotionally vapid. And yet popular media -driven to protect investment- constructs stories based on pushing stimulus buttons. Make things explode. Drive fast. Shoot guns. All these things provide energy but they say nothing about the human condition.

Alpha Flight.Net : Flawed heroes and explosions seem to sell though?

John Calimee : The same is true of grim and gritty. There's nothing wrong with
conflicted heroes or dealing with the subject of blurred lines between good and evil. Many a great novel tackle this issue, but on a deeply complex level. It is the subject of a storyteller who is sensitive and observant of the human condition in the real world. But the way it's used in media, grim and gritty is just a flippant bit of stimulus. Whedon (sorry about that last spelling...) attempts to defend his character's action by having him point out the craft couldn't bear any extra weight and being shot is more forgiving than being cannibalized. I would argue the 'craft not bearing weight' is a contrivance for the sole purpose of having the hero demonstrate his toughness. Whedon as writer can write the craft to bear no weight or carry 500 extra people if he wants. He CHOSE no weight for the sake of stimulus. Make the audience care by creating a need to drive fast. Totally vapid. It corrupts the hero for the sake of a stimulus. 'Gee, wouldn't it have been sooo kewl if the budget allowed for a few really ginormous explosions to go with that shoot the civilian scene???

I'm not saying a hero must be a boy scout or the hero cannot be wrong. The human under the costume can be frail but the hero wearing the suit cannot. It is along the lines of this conflict that most good stories are born. The hero has to believe that he's doing the right thing. If he's wrong, he is wrong because he's lacking all the necessary information to come to a better conclusion. This core nobility is not boring, but to contradict it goes against a long history of good writing.

Alpha Flight.Net : How would you define Alan Moores 'V for Vendetta' ?

John Calimee : I regret to say I missed that series. I love Alan Moore's writing but I hate the impact he had on other writers. It seemed every writer in the world aped his tome approach to scripting comics and every editor expected as much. Yet another case of imitate success, please. I blamed Moore and avoided anything with his name because of it. He's too good and he ruined it for the rest of us. He should burn in hell for destroying the Marvel method.

AlphaFlight.Net : Is there anything in today's comics you love?

John Calimee : There's much that I respect, but very little that I love. The only artist who makes me feel like a kid again is Alex Ross. Pages today are beautifully drawn. The colouring is sophisticated and stylish but it all leaves me emotionally cold. In particular, wide-screen Marvel and it's deconstructed stories. It's the: if you can't beat the movies, try to 'be' a movie syndrome. I've read Marvel is investing 20 million dollars into photo book comics. If it's true it's a shame. The money would be better spent constructing comic book kiosks that could be offered to department stores free of charge. Circulation is a bigger problem than content. A photo book is just another attempt at making movies with staples in the spine and no surround sound. It denies the unique quality of what comics have to offer. There's no emotional pay off in that, particularly if the heroes run around kicking civilians off their craft and shooting them in the head. One can rent that in the dollar section of Blockbuster. Stan Lee and Jack Kirby told more in 3 panels than these books do in 12 pages. And more importantly, they made you care.

Alpha Flight.Net : How would you like to see Comics today?

John Calimee : However off the rails comics may get, it takes but one or two talents to put things right. Disney transformed animation then it floundered. Pixar transformed it again. Comics are in a lull but there's some pencil-necked-geek out there who's going to blow everyone out of the water. Just wait. We are cursed with madmen and blessed with great talents. Such is the order of the universe.

Alpha Flight.Net : What about your involvement in comics after Alpha Flight?

John Calimee : I worked on DC's Star Man for Paul Kupperberg. My best work for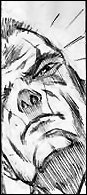 Marvel was a back-up feature for Venom: The Jury. I had a brief stint at Valiant and a run with First Comics until they went belly up. My best single issue was the last published issue of the Badger. I am very proud of that comic.

Alpha Flight.Net : If you were to draw Alpha Flight now, how would it compare to your original work?

John Calimee : Layouts I wouldn't change a great deal. It may be a failing but my sense of visual story telling is much the same. What would change is errors in relationships, proportions, bad drawing, that sort of thing. It was impossible to bring any flare to the drawing because so much of the day was chewed up figuring out how to fore shorten an arm, construct a head properly, draw a fold, etc. Etc. Finding good reference was murder back then. Now, artists can Google anything. Anything.

Alpha Flight.Net : So what of the now and the future?

John Calimee : I teach drawing at a community college. I sell a few paintings every now and then. And rarer, a few illustrations. I've been working on an indie comic project for longer than I care to admit. I'm on revision number 62. Most of my time is devoted to painting.

No specifics on anything new. I've been working on a self publishing effort for a few months now. With luck, it will see the light of day. But that's well into the future. I wouldn't solicit it until it's all done. That's many moons from now. -Unless I give up and release it in bits as an E-comic. That would make the summer a strong possibility.

Alpha Flight.Net : If you could go back to that time with what you know now, what exactly would you change?

John Calimee : I would have made those damn fish bigger and bloodier.

Alpha Flight.Net : Finally John , how do you look back at that time, with regret or fondness?

John Calimee : No. No regrets.

Alpha Flight.Net : Thank You John, It's been a pleasure.